marco black
Sale price

$229.00
Regular price
(/)
Sneakers that can be worn both on and off. The silhouette resembles men's shoes with a sharp Chiron last. McKay's manufacturing method and uniquely designed sole unit create a lightweight feel. The upper is made of semi-permanent waterproof leather that was developed in collaboration with a long-established tanner and maintains the original look of the leather.
Please send inquiries regarding size exchange to blueover using the inquiry form below within one week of receiving the product.
We will send you a response email with the address to send the return to. Please return the product within one week, with

shipping prepaid (customer's responsibility)

.
After confirmation, blueover will send you a replacement size free of charge.

■ Notes

Only unused items (which can be tried on indoors) can be exchanged. Even if the sneakers (including the box) are scratched or dirty, we cannot exchange them even if you are trying them on.
Please note that some free size exchanges are only available to those who wish to exchange items, so you will be responsible for paying shipping costs for returns only.
If the size you wish to exchange is out of stock, we will exchange it for a different color at the same price or issue a refund.
For exchanges, we will only cover shipping charges for

one size change

.
| | |
| --- | --- |
| | |
| | 22.5 |
| | 23.5 |
| | 24.5 |
| | 25.5 |
| | 26.5 |
| | 27.5 |
| | 28.5 |

*Many people choose one size larger for "Marco and Folse" which have different lasts.

How to match the correct size
The blueover is designed to be loose in the forefoot. When wearing, please fit your heels together and tie the shoelaces tightly (fixing the instep). If you wear them too loosely, your feet will move inside the shoes, and the fit will not be correct, which can cause fatigue.

Regarding shoe size selection, we recommend comparing the size of your feet. To determine the size of your feet, measure from the tip of your longest toe to the back of your heel while standing.
If you are having trouble understanding it yourself, please feel free to contact us.

Click here for more detailed sizing information
marco black
Sale price

$229.00
Regular price
Choose options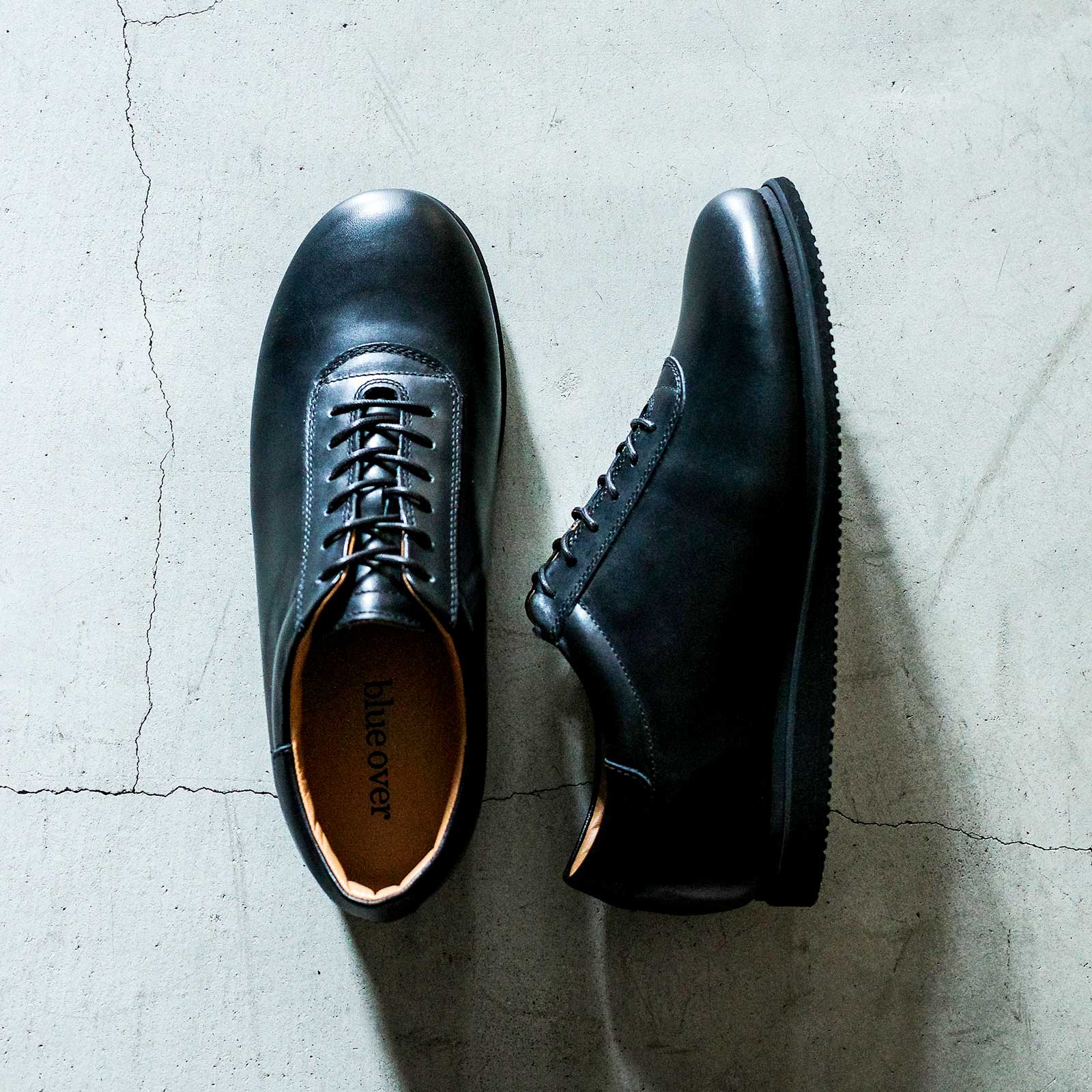 Full satisfaction for both business and casual wear
Marco can be matched with both business and casual styles, aiming for 100% comfort in both situations. The last design, tailored to Japanese people, is not too tight, but provides a secure fit at the instep, and the toe is long for a formal look. The cushioned sole unit has the feel of a sneaker, so you won't get tired even if you wear it for long periods of time.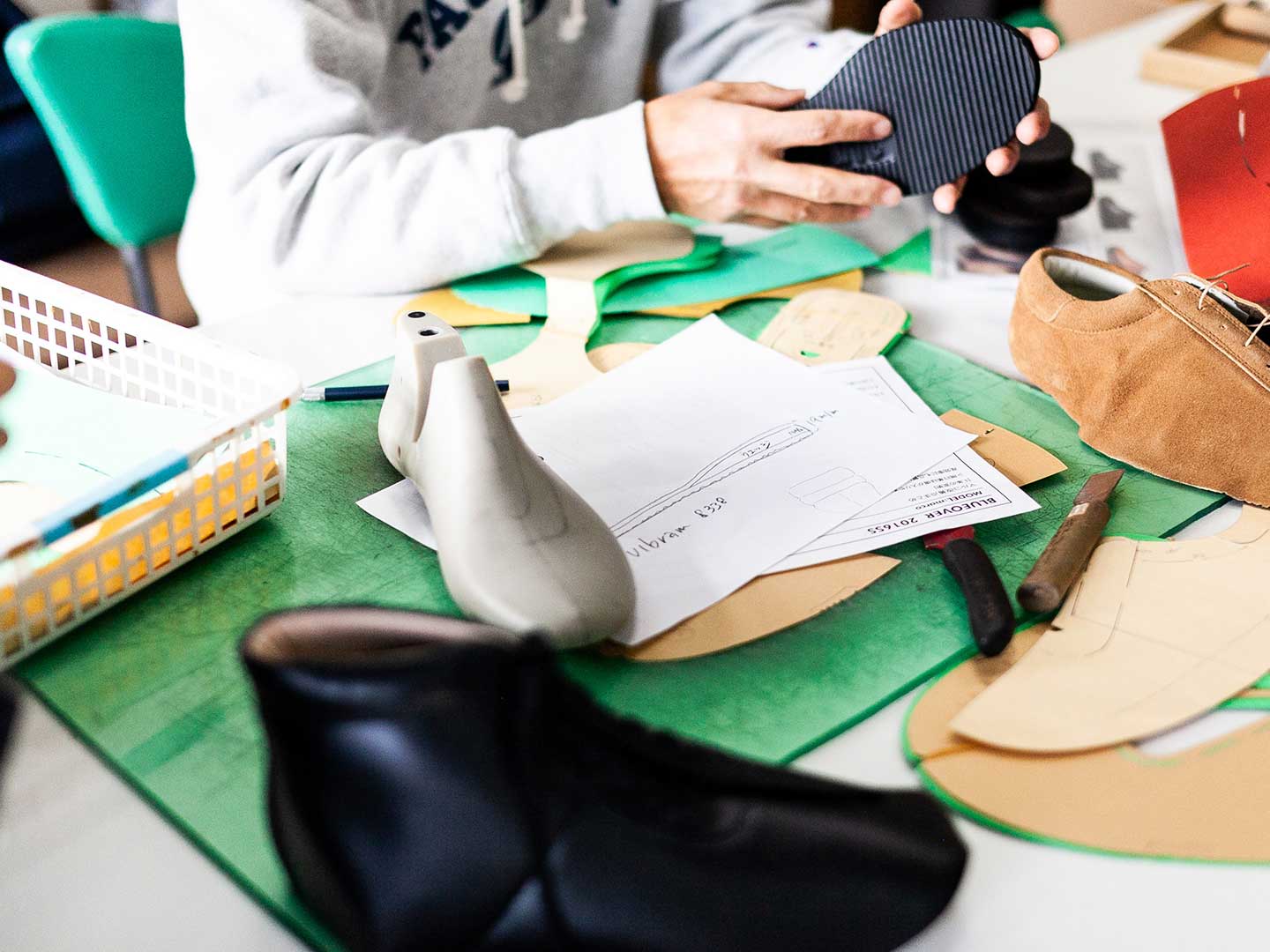 Original sneakers filled with ideas from craftsmen
The upper uses waterproof leather with a high quality texture created with a long-established tanner, the sole uses the Mackay manufacturing method that allows it to be replaced even if it gets scratched, and we have also developed a unique sole unit that does not leave any visible marks even if it is replaced. The outsole uses VIBRAM (#8338), which is made by the Italian company Vibram and has cushioning properties, to provide a soft walking comfort. The materials and parts are the result of a long period of time, each person bringing their ideas together, and making many prototypes. The result is a pair of shoes with a look like no other.
Semi-permanent waterproof leather with waterproof effect
Made with long-lasting, waterproof genuine leather that has been created with a long-established tanner who has been making leather for men's shoes for many years. Although it is waterproof leather, it has the feel of high-quality leather. You can enjoy growing it with the same care as regular leather. It has functionality that suits today's working styles and can handle sudden heavy rain.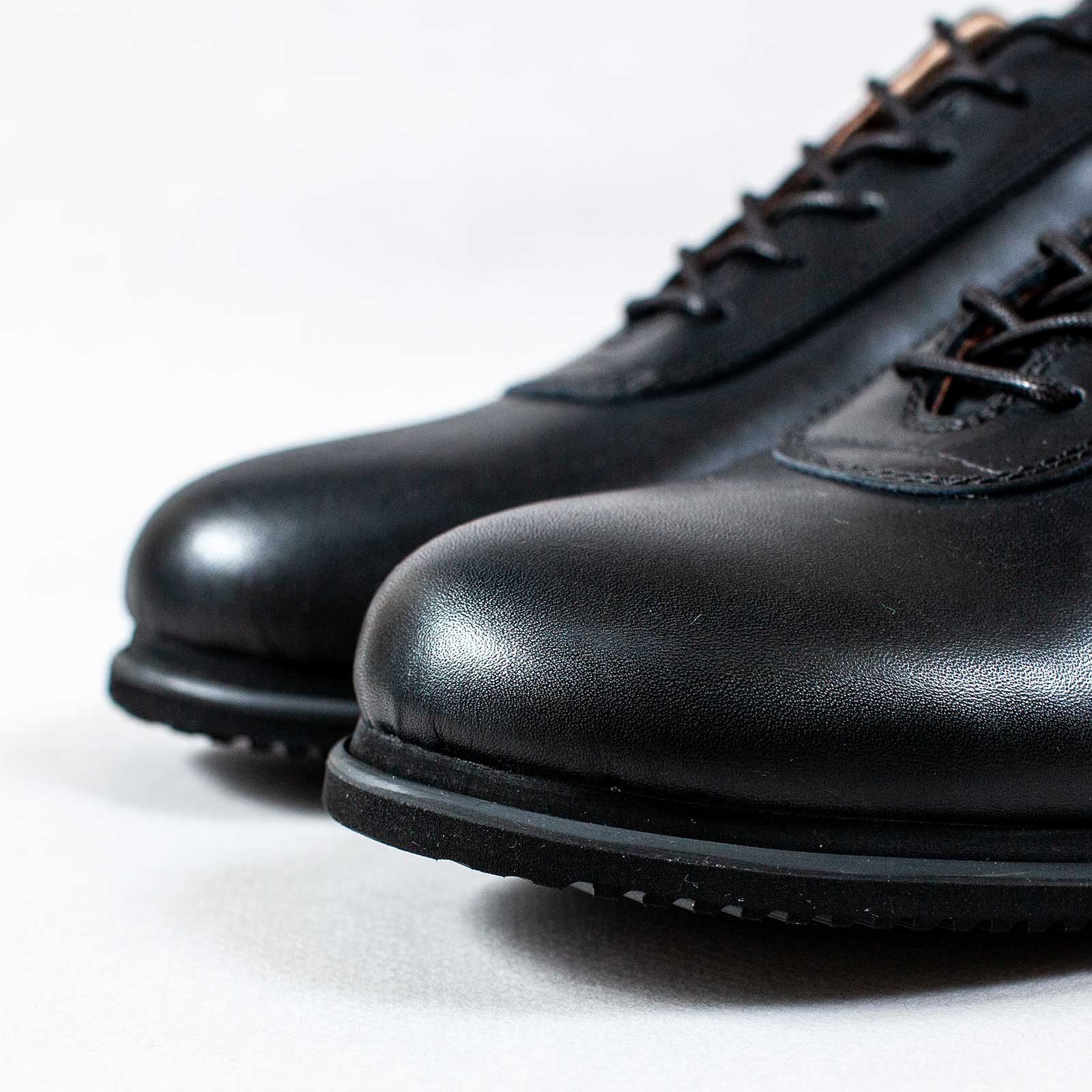 Unique sole structure that maintains beauty
Marco's soles have hidden specialties. A part called "Ainaka" is sewn together with the upper body using Mackay, and a unique sole unit is attached to it. This sole unit has a mortar-shaped adhesive cross section and is designed to fit into the "Ainaka". As a result, even if the sole is replaced multiple times, there will be no replacement marks left around the sole, allowing it to maintain its beautiful appearance forever. Therefore, the sole unit can be replaced many times, making it possible to continue wearing the shoes for a long time.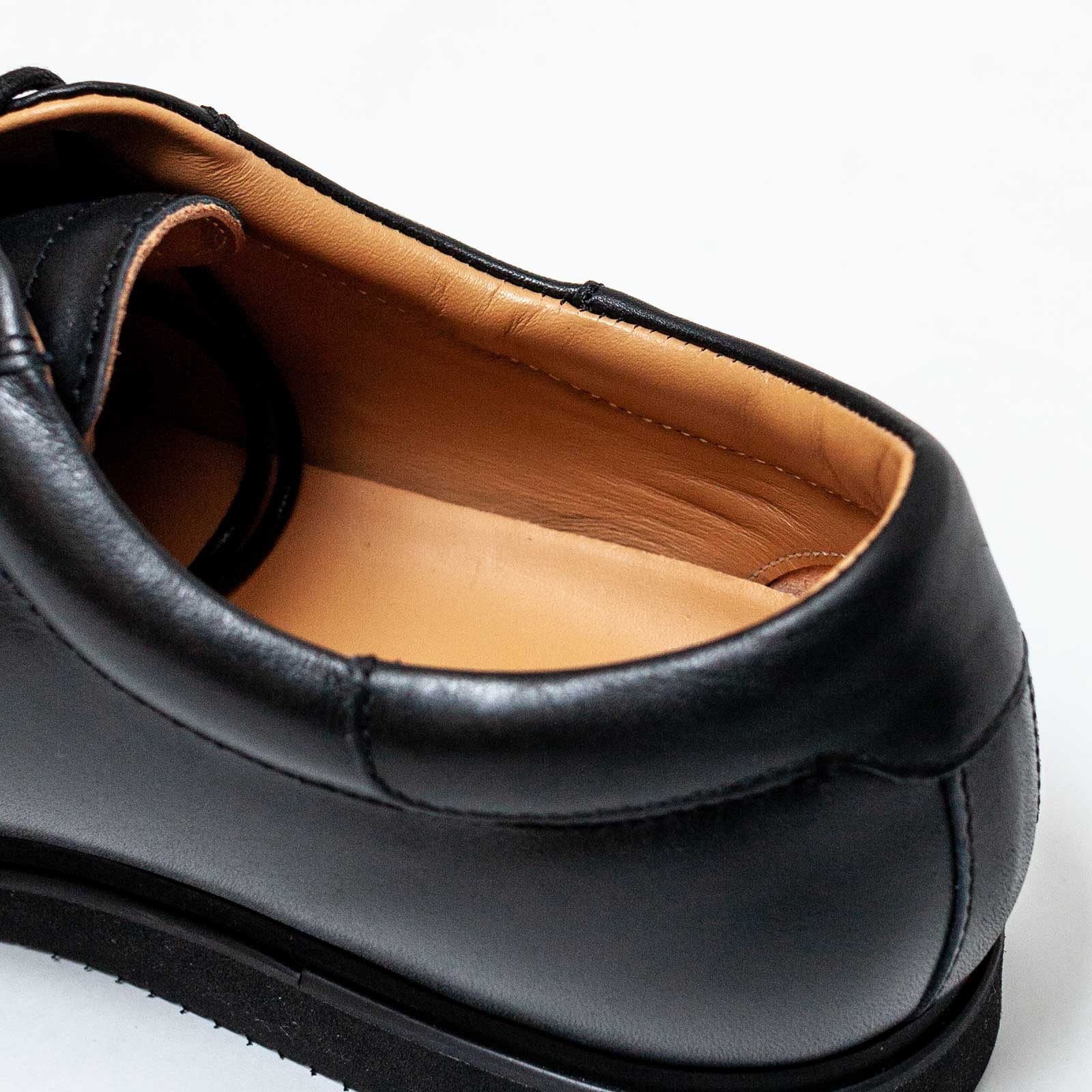 Wear it for a long time. Selection of parts with particular attention to this
The lining (inner lining of the shoe) is made of top coated cowhide. Cow is highly durable and has excellent breathability and moisture absorption. Because shoes can be worn for a long time, each component must have high durability. In addition, the top coat finish is stain resistant and gives it a formal look typical of men's shoes.
About the material
At blueover, we procure and produce domestically as much as possible for materials and manufacturing processes.
| | | |
| --- | --- | --- |
| part | Main material | Main production areas |
| upper | velor, smooth | Himeji |
| lining | Raised pork, beef steer | Himeji |
| insole | EVA | Hyogo |
| shoe laces | cotton flat string | Shizuoka |
| midsole | EVA | Nagata |
| outsole | rubber | Nagata |
| Sewing/Processing/Shoemaking | - | Nara, Nagata, Himeji |