Shoemaker's Story #03|Making parts, models, and sizes
ZUCCO
Blue over sample craftsman. The shoes are made by hand, from the pattern to the sewing and shoemaking. We also handle factory arrangements and material setup.
@blueover_zucco
This series is a compilation of several notes I wrote in order to explain my work, namely making shoes, as clearly as possible.
<Make the upper>
It's been raining since this morning.
I am assembling the upper.
After trial production and try-on
Make the final pattern based on the completed pattern.

Final adjusted pattern. Cut and sew to create the final sample. In preparation for mass production, I and the factory confirm the corrections and then begin creating cutting dies, etc. Sharing specifications is also important.
Let's make the final sample using the leather used in mass production.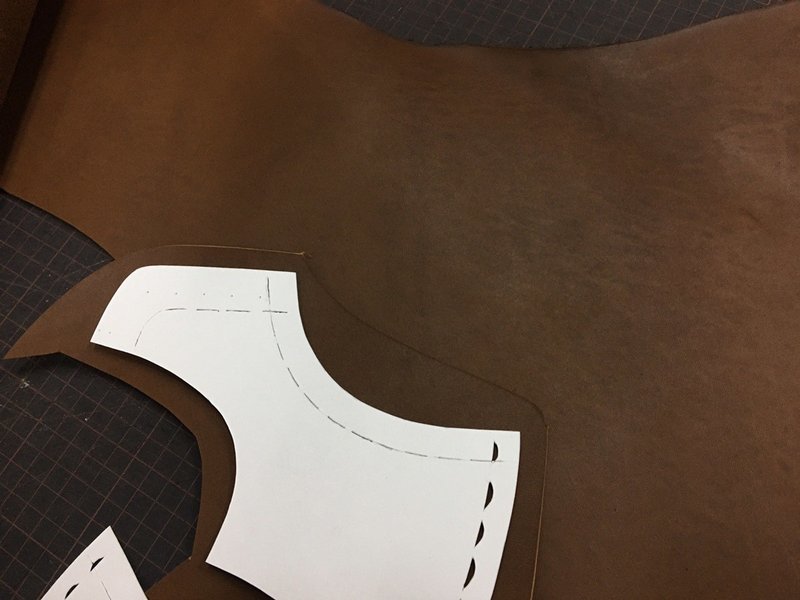 It is best to make samples using leather that will be used in mass production. (Different colors are OK)
Have you ever heard that leather stretches and blends in? Each grows differently. It has to do with hardness, thickness, tanning method, etc.
If you use a different leather for the final sample, it may work fine at the time of the sample, but problems may arise during mass production. It is also necessary to check the gauge of the sole (outsole) and check that there are no defects in the adhesion.
Leather can also be cut with a cutter.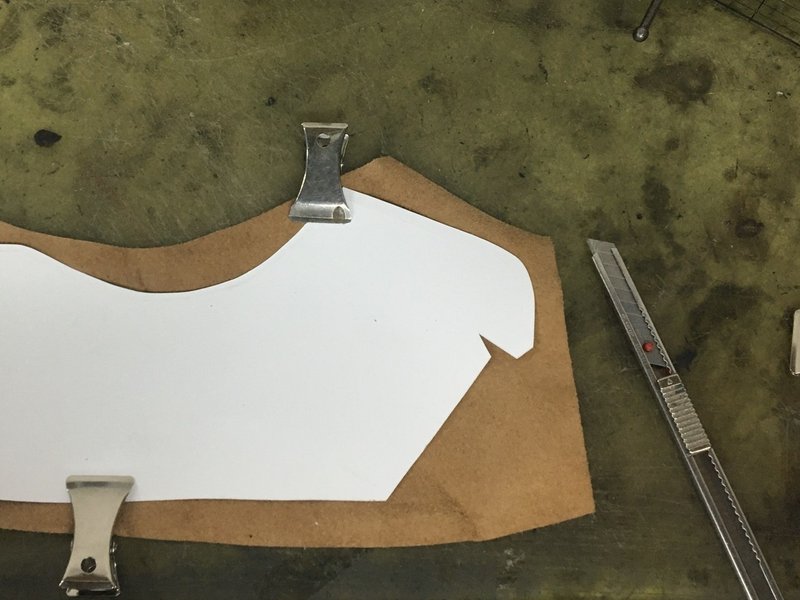 Olfa cutters sold at home centers. Excellent sharpness.
I have always been a cutter. My senior taught me this. I mainly use a leather knife when handling sole materials (outsole).
Add reinforcing tape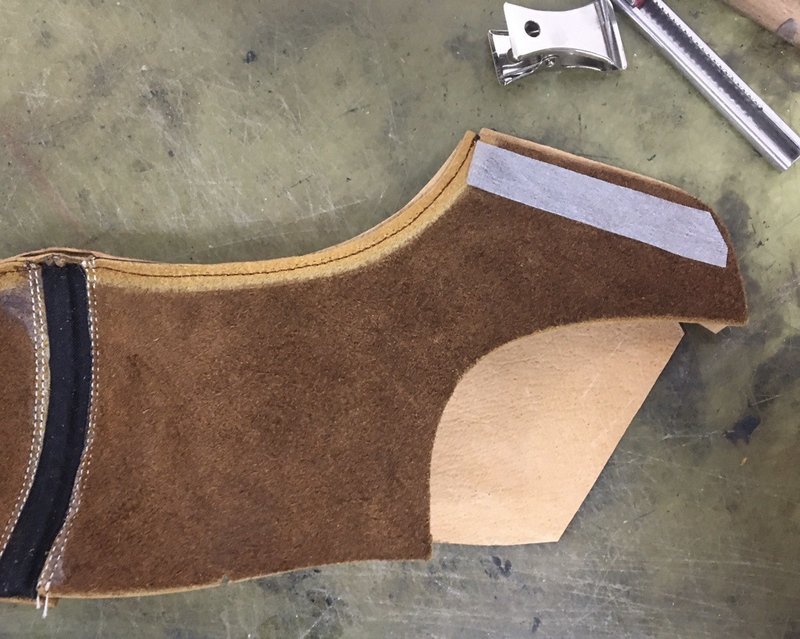 Because the heel part is split. The holes for the laces should be made so that they don't break when you pull the laces after they are made into shoes. Add reinforcing tape.
Turn the parts in the previous image upside down.
Let's open the string hole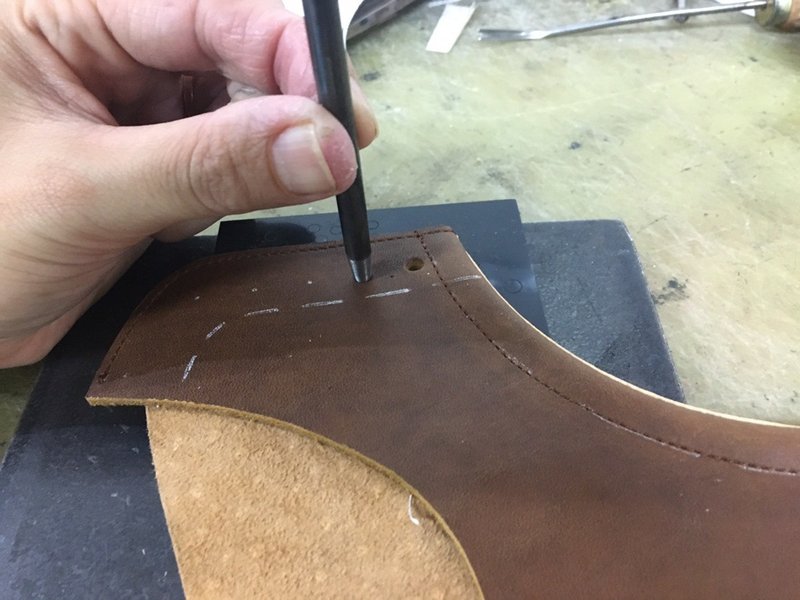 Use a hole punch to make a hole for the string to pass through. At this time, make sure that the holes in the pattern are not misaligned as you open them.
completed parts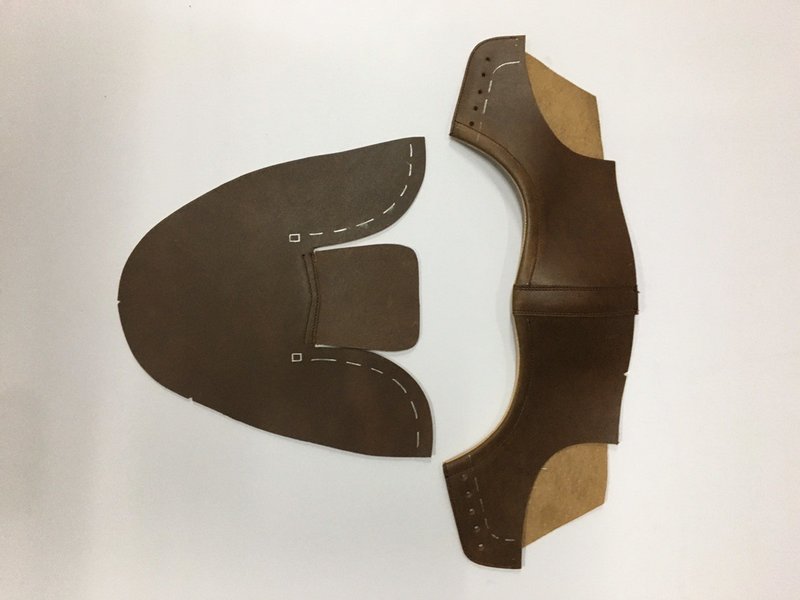 As shown in the photo above, the model called Sotospring has separate front and back wing parts. finally combined. Summarize.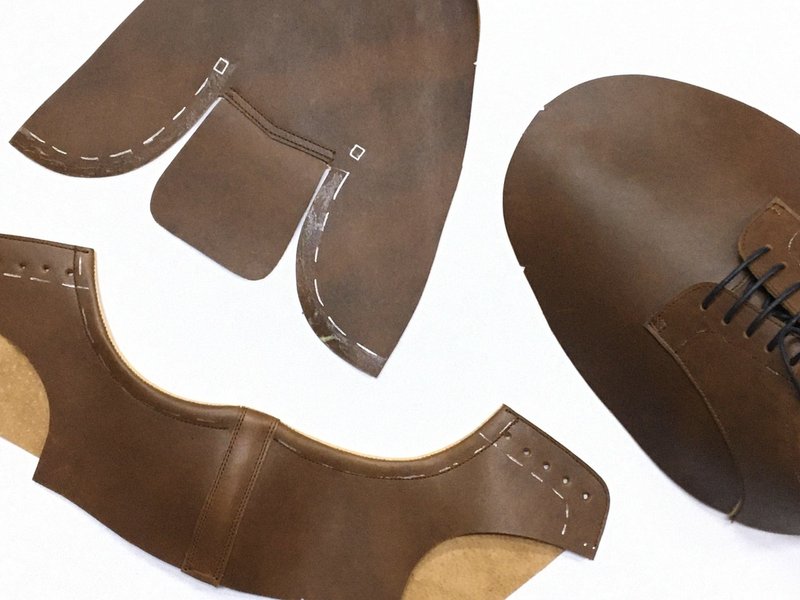 A glimpse. We will check this sample together with the factory, make fine adjustments, and prepare for mass production.
<Production story ~ Sandals "Fosco2" edition>
The other day, sneaker brand blueover released the tanned sandals ``Fosco2''.
Blueover's website has product descriptions, etc., but today I would like to talk about it from the manufacturer's perspective.
Carefully selected materials
The material is tanned soft leather for both the upper part that wraps around the foot and the midsole part that touches the sole of the foot. But each type is different. We also paid attention to the color matching of the upper and midsole. (*The photo is a swatch created for instructions to the factory.)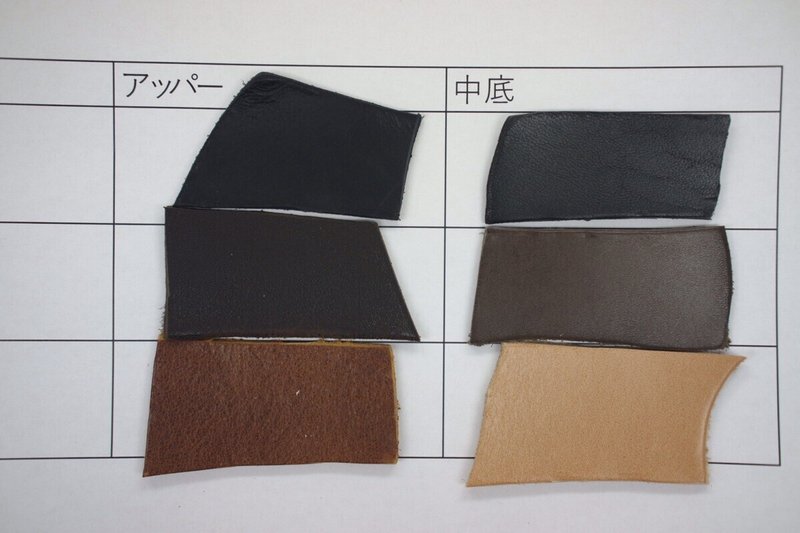 This time, in order to soften the tanned leather used for the upper's unique hardness, we increased the process of spinning it in a taiko (a large wooden barrel similar to a washing machine) and emptying it.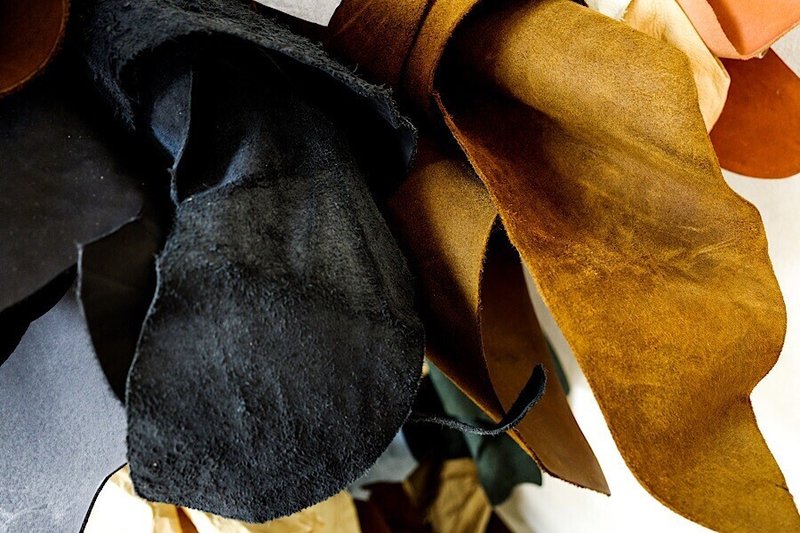 The leather absorbs the sweat from your feet, so your feet are always cool. At the same time, it changes over time, resulting in changes in color and luster. This is a nice perk when wearing tanned leather sandals. looking forward to!
The predecessor model "Fosco" and the new model "Fosco2"
Ten years ago, there was a model called Fosco that became the predecessor of this sandal.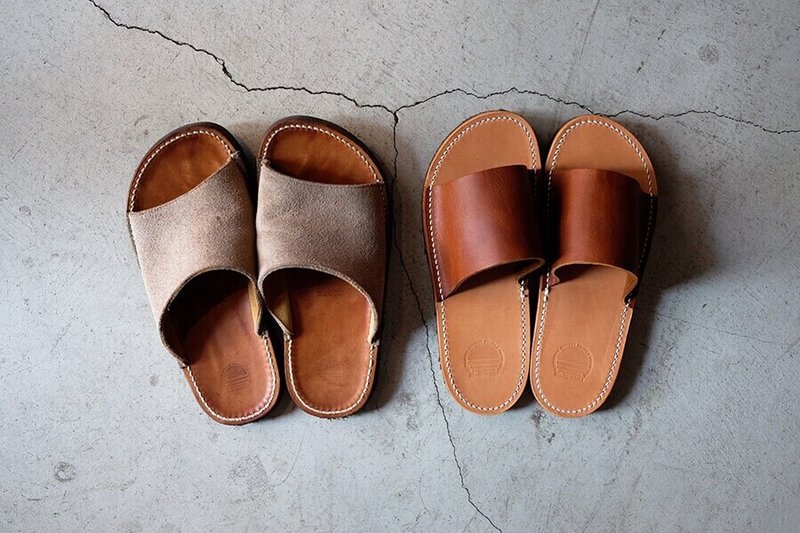 (*The photo on the left is the "Fosco" original, and the photo on the right is "Fosco2.")
Even after Fosco ended production, we continued to hear from Fosco fans. We have received feedback from people who say that they can only wear Fosco sandals. On the other hand, some people complained that the arch of their foot was touching the leather upper and it felt uncomfortable. Taking advantage of that voice, "Fosco2" was born.
Fine adjustment of size

In fact, I made a sample of the Fosco2 and had it sitting around for nearly two years, trying it on. I purposely made it a little tight for the first time you put it on.
On the contrary, the 1st sample was made to be a little loose, but it became difficult to walk because I couldn't hold my feet in place, and the 2nd sample ended up being tight.
After that, I made several prototypes and tried them on, and finally found the perfect size. The leather of my fosco2 also conforms to my feet, making them the most comfortable to wear.
Common points with "Fosco" original
I used Vibram's sponge sheet, product number #8327, which is the same as the past "Fosco".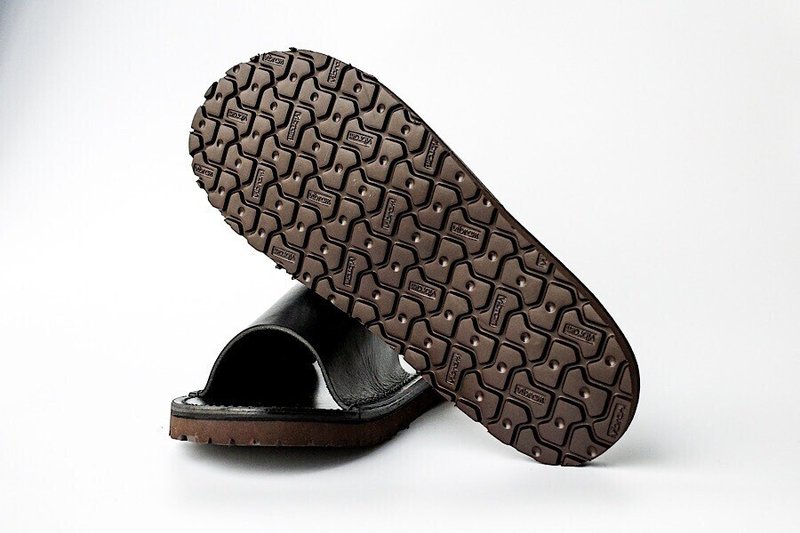 The branding iron design was also the same.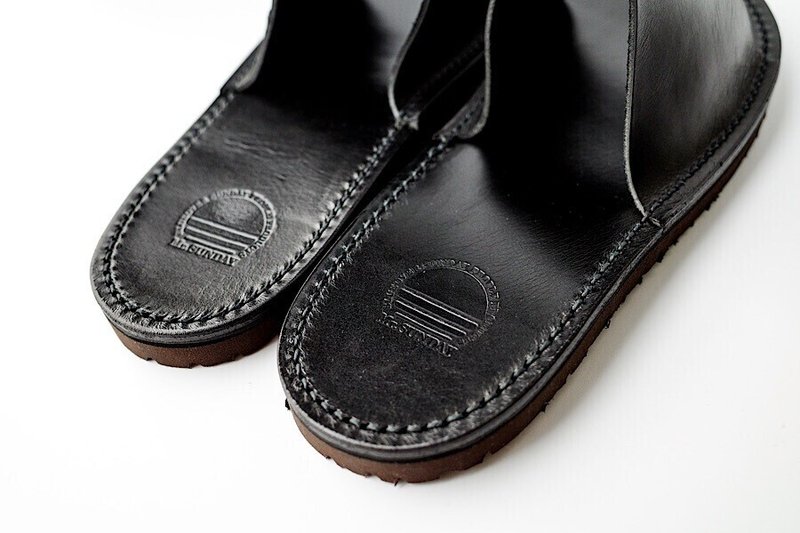 Because it's more nostalgic and fun.
In the drawstring bag
"Fosco2" will be delivered in a drawstring bag. And the drawstring bag has a tag that I worked hard to make.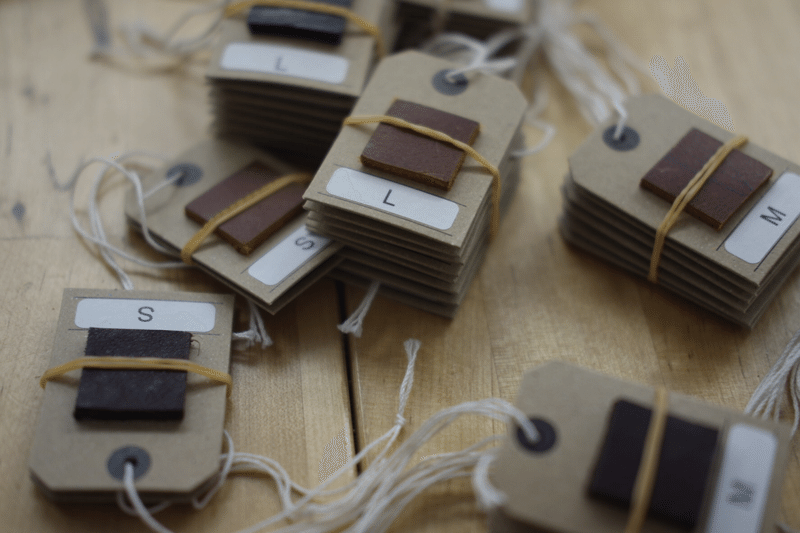 When you pick it up, you look at the tag and think, ``Oh, this is it!'' I would be happy.
It's still hot season. "Fosco2" is perfect for taking a walk around the neighborhood. If you pair it with socks, it will be useful in early fall, and you can enjoy playing with colors.
<Make one size up to 29.5cm>
Lately, I've been preparing a lot of things. I feel itchy because I can't say it even if I want to, but please look forward to it. One of the various preparations, we are preparing Mikey's size 29.5 .
Mikey is one of blueover's representative models. I'll take this opportunity to leave it in a note.
What you need to do when upsizing (downsizing)
Increasing your size by one size may seem like an easy task, but it can be quite difficult, especially when it comes to shoes.
This is because shoes have many material parts. Since the tools and materials used need to be adjusted and there is a lot of division of labor, it is also necessary to obtain cooperation from several factories.
What needs to be adjusted is
wooden mold
pattern paper
Upper cutting die
insole
Insole
Outsole etc.
There are other items such as strings, toe caps, and counters that can be used with other sizes, but if they cannot be used with the current size, these materials will also be required.
make a sample
First of all, this time, I decided to make an entire pair of 29.5 samples. Check to see if there is a problem with increasing the size. Each tool and material is increased in size at various factories, so when a pair is made, don't any parts become larger or smaller?
Check to make sure there is no stress on the process.
What we asked the factory to do
①I asked the cutting shop to grade the base pattern.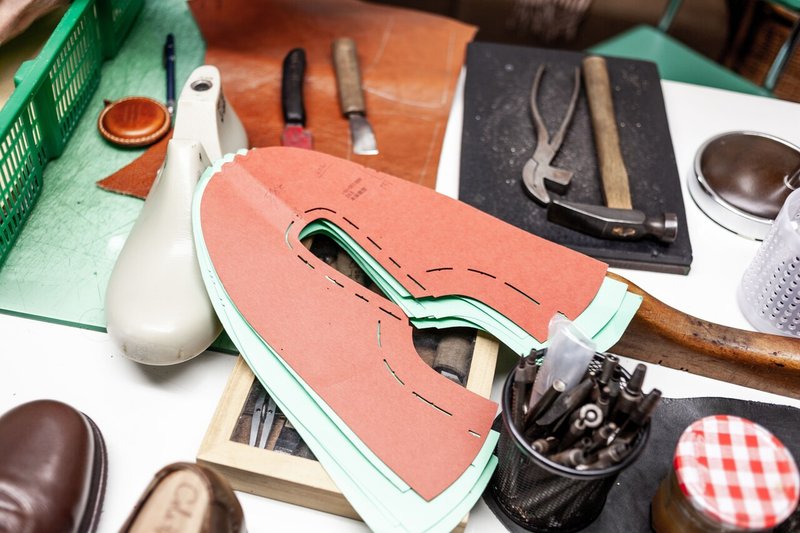 ② Ask a mold shop to create a size-up sample of the wooden pattern. The wooden mold sizes we use are 22.5 to 28.5. It was recommended that I use the middle size of 25.5cm as a base and increase the size of the wooden pattern.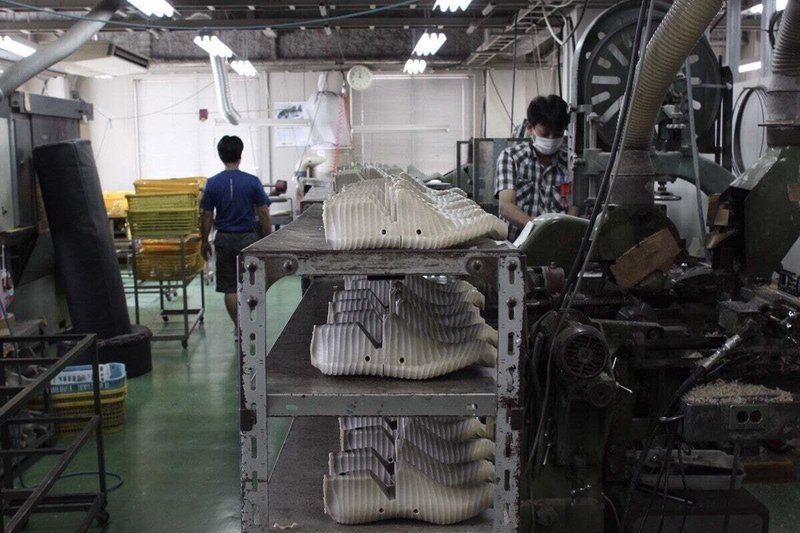 ③ Request a size-up sample from a processing bottom shop. For mass production, EVA or rubber sheets are cut using cutting dies, glued, and arranged. However, since it is a sample, we will have you carve it out by hand, glue it together, and process it.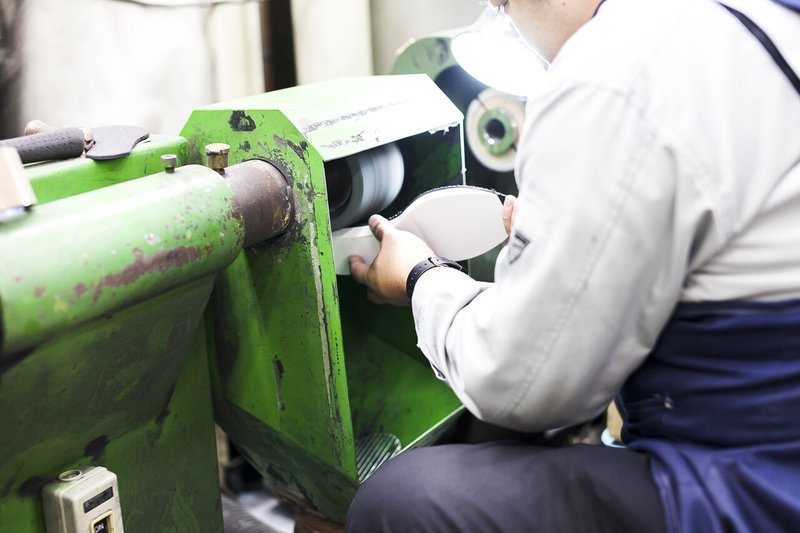 And the current situation is...② and ③ have risen, and we are waiting for ①. Once ① is completed and delivered, we have a certain amount of preparation, so we can move on to the next step.
We will report further on this later. Well then.