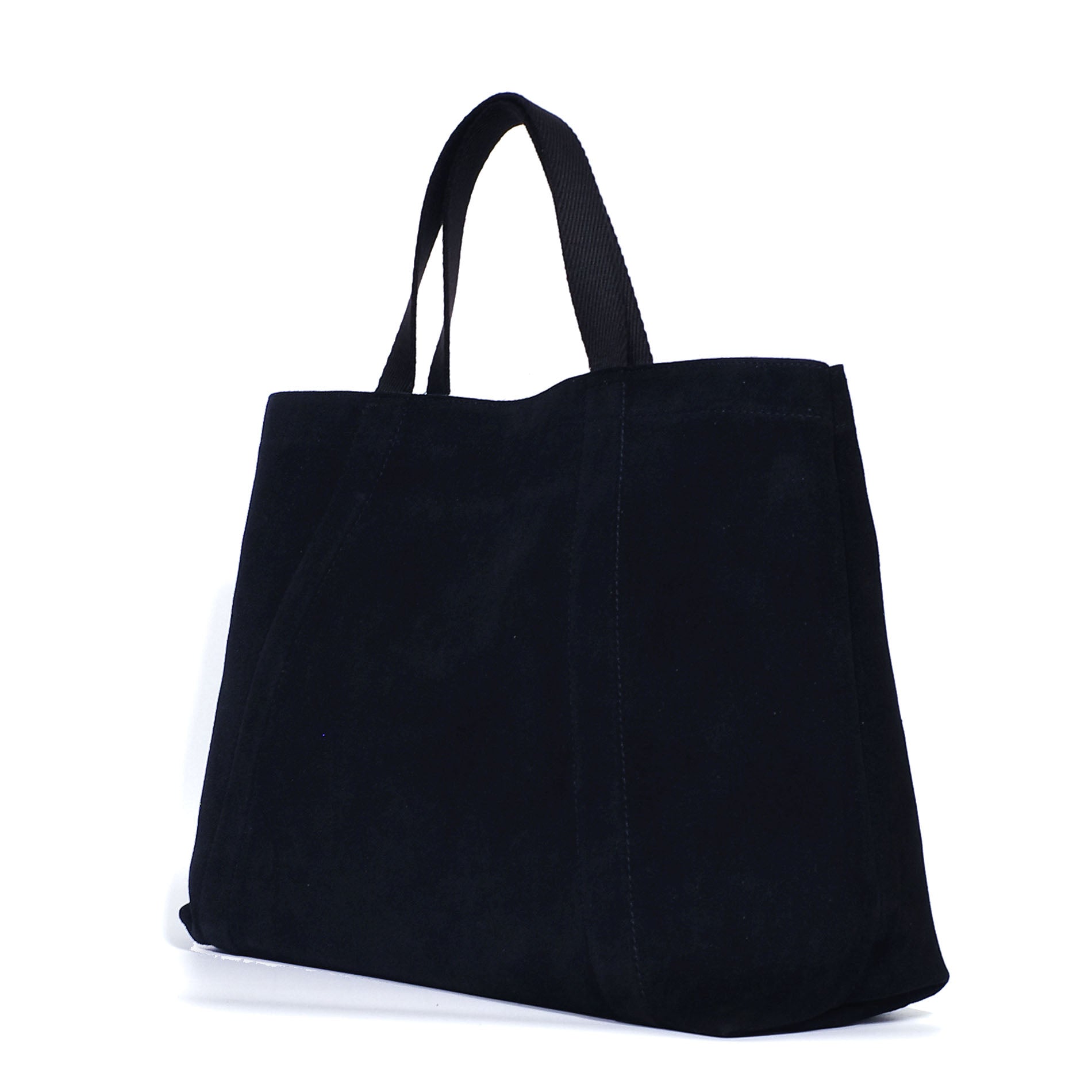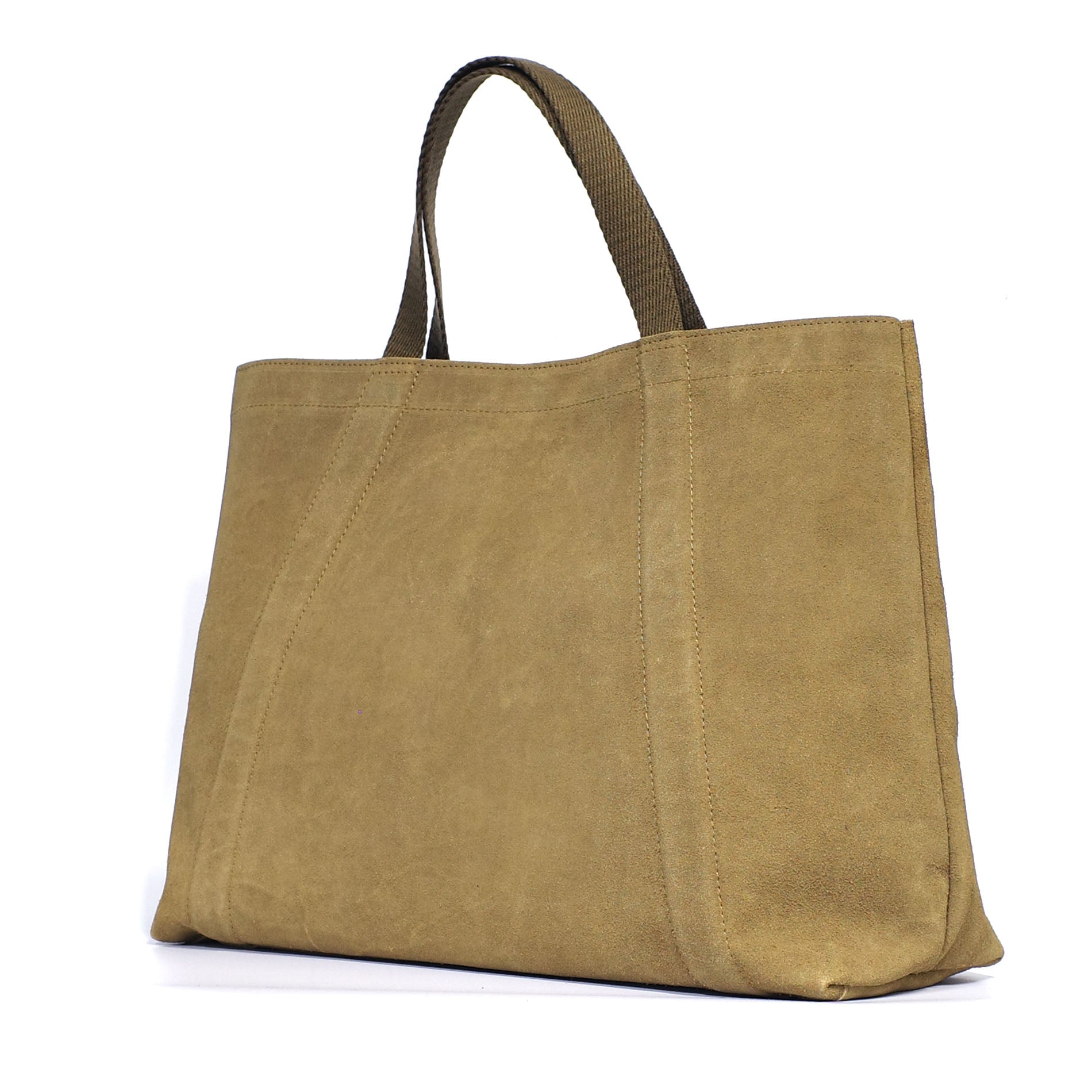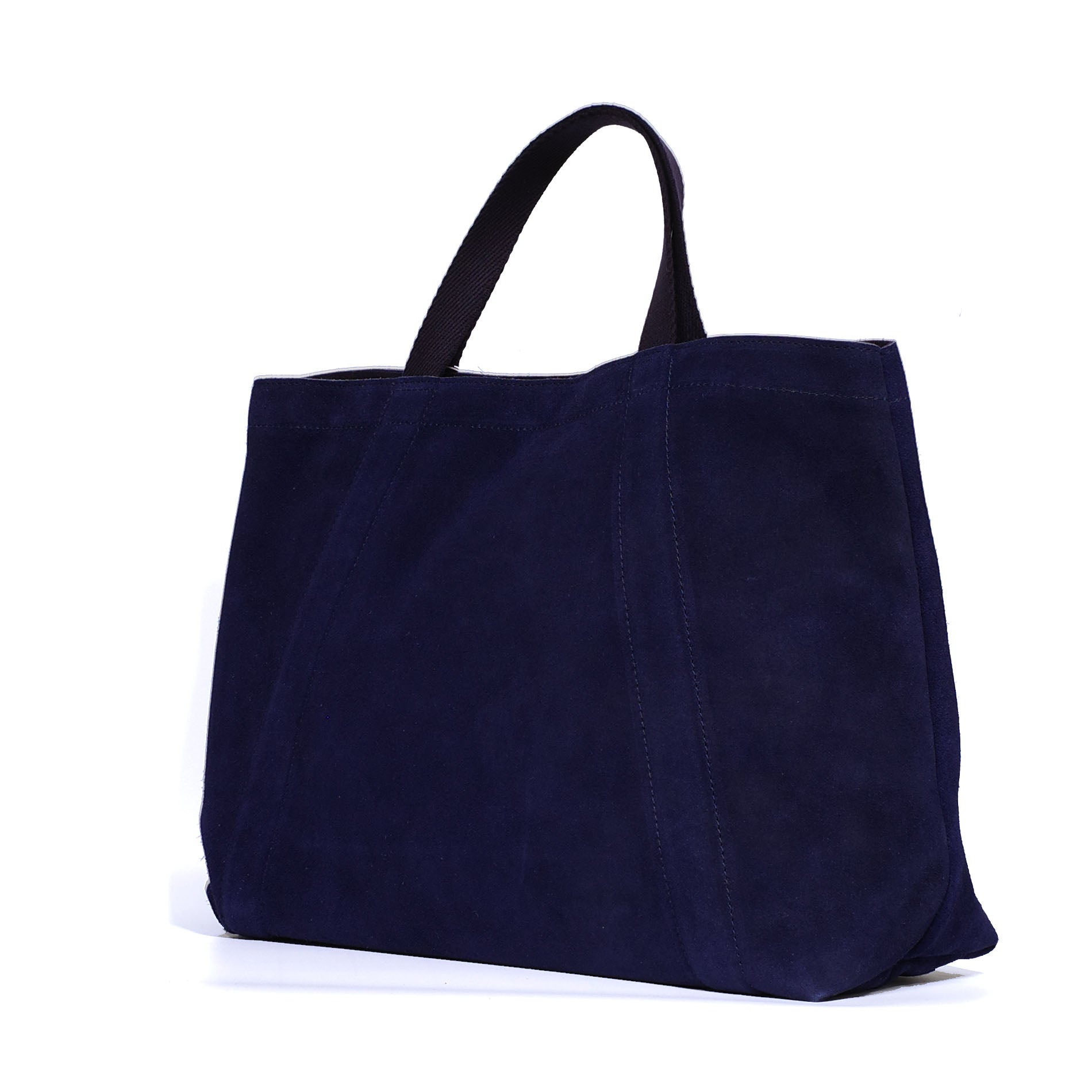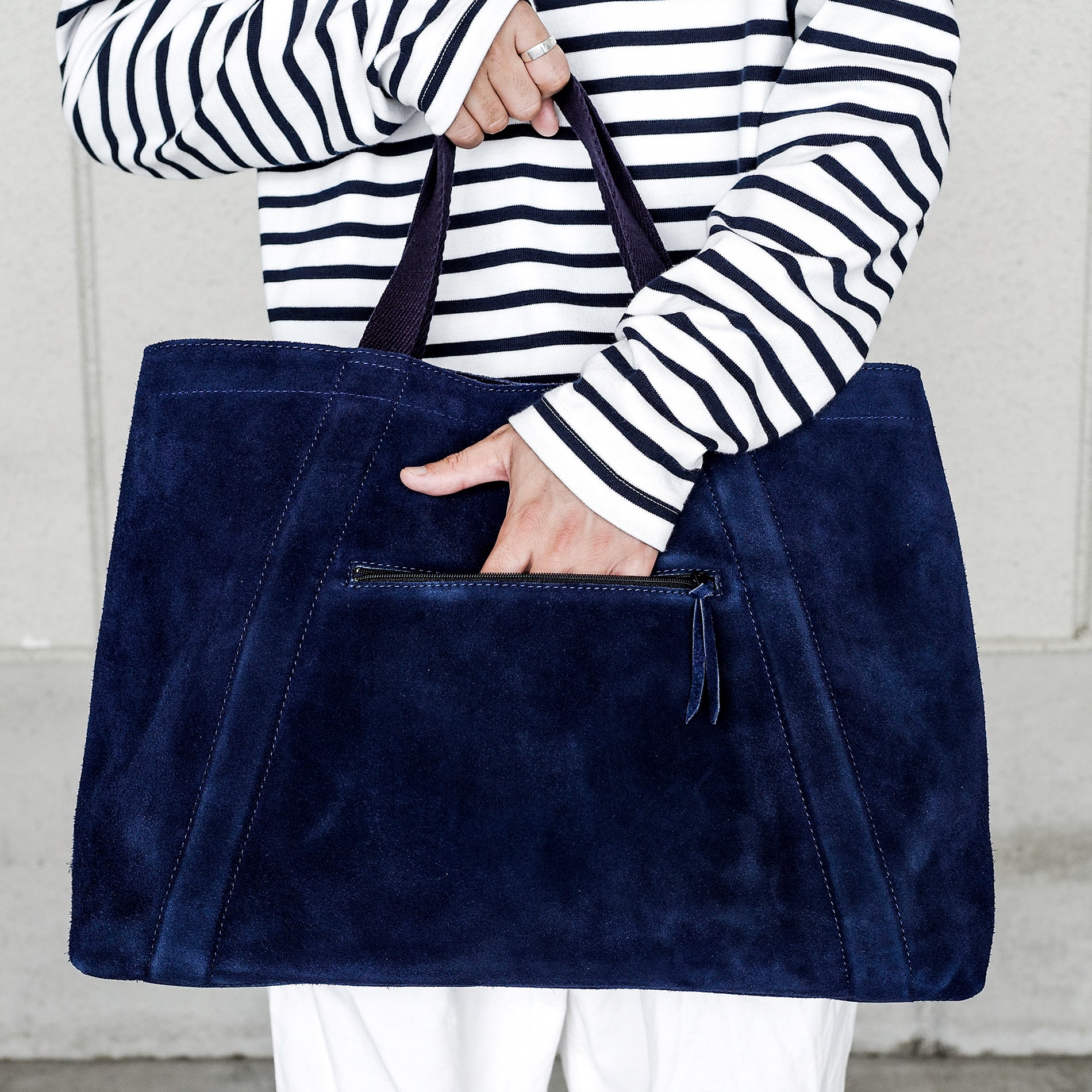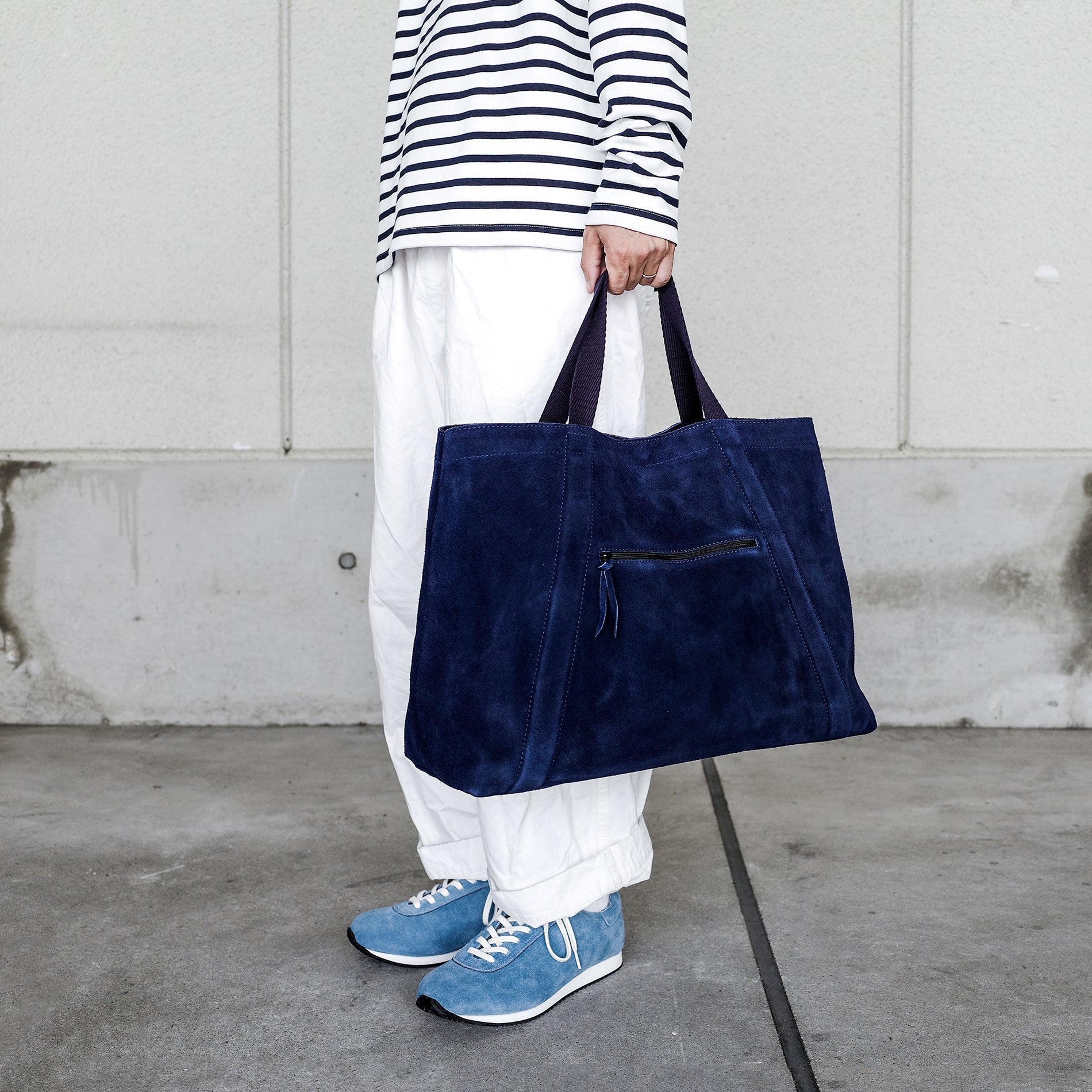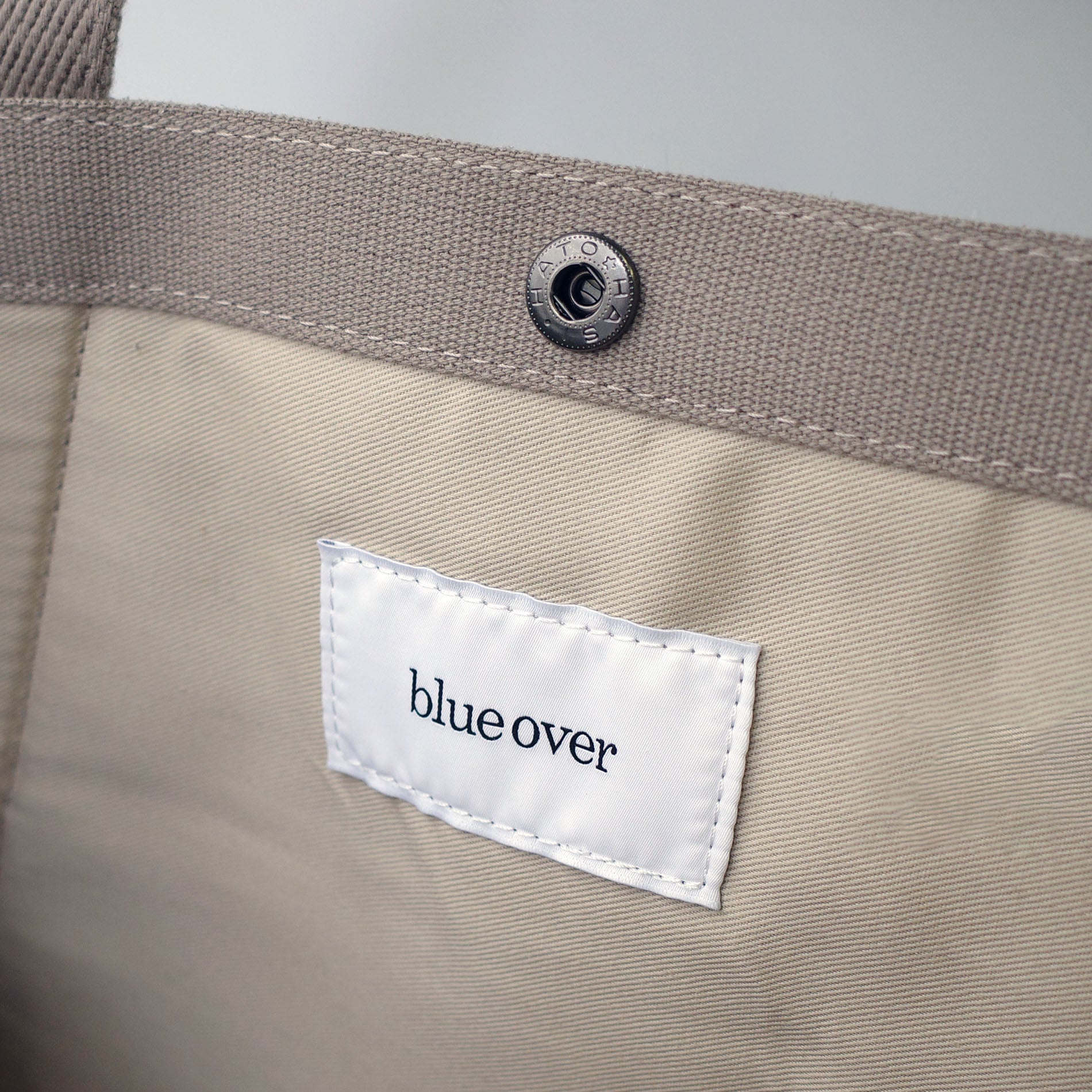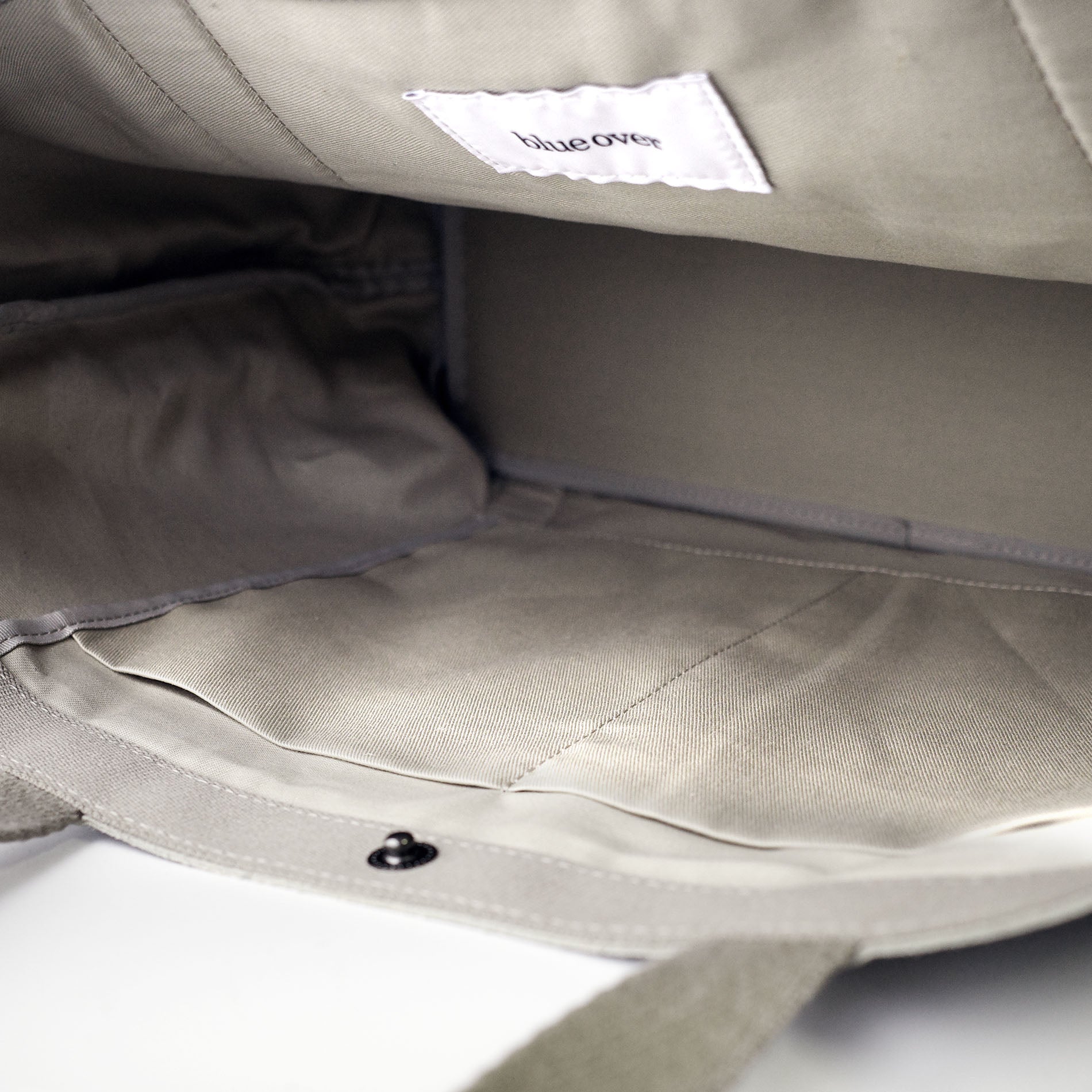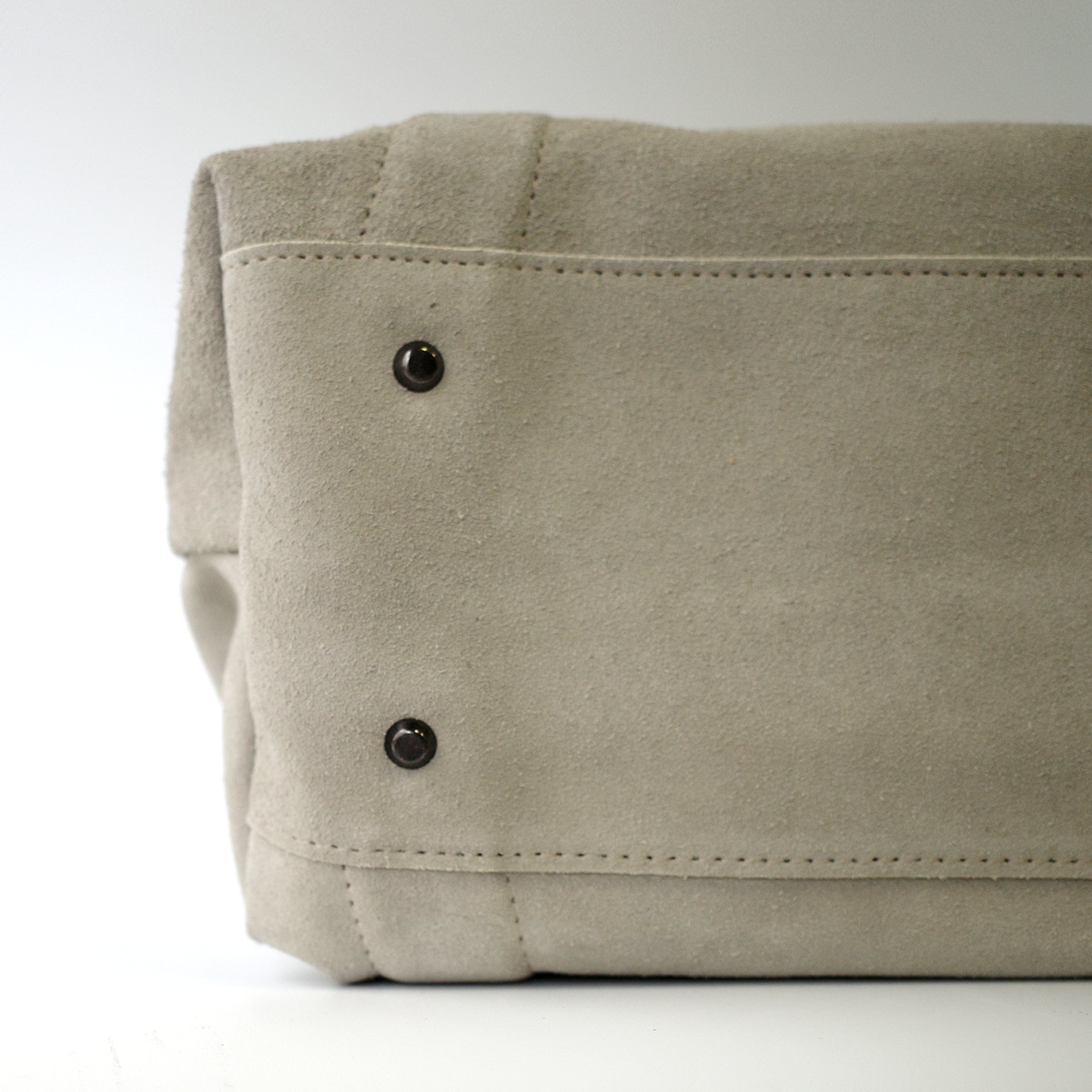 mikey tote
Sale price

$141.00
Regular price
(/)
A handbag created from the same philosophy as Mikey. Luxurious design made entirely of velour, the same material as Mikey. The exterior is simply finished with one zipper pocket and minimal decoration. The distinctive feature is the handle that looks raised from underneath the leather on the exterior, which is also a feature of Mikey's design, and is a detail that can be expressed because it is made from a single piece of leather. This part gets better as you use it, which makes it a pleasure to use. The interior is carefully lined with lining, and the top opening is wrapped with tape to give it some stiffness. It also has a pocket sized to hold a smartphone or wallet, and comes with a removable bottom plate.
*Dark-colored velor may transfer color to white shirts due to friction. Also, please note that it transfers more easily when wet.
Size: W430mm x H300mm x D160mm
Please send inquiries regarding size exchange to blueover using the inquiry form below within one week of receiving the product.
We will send you a response email with the address to send the return to. Please return the product within one week, with

shipping prepaid (customer's responsibility)

.
After confirmation, blueover will send you a replacement size free of charge.

■ Notes

Only unused items (which can be tried on indoors) can be exchanged. Even if the sneakers (including the box) are scratched or dirty, we cannot exchange them even if you are trying them on.
Please note that some free size exchanges are only available to those who wish to exchange items, so you will be responsible for paying shipping costs for returns only.
If the size you wish to exchange is out of stock, we will exchange it for a different color at the same price or issue a refund.
For exchanges, we will only cover shipping charges for

one size change

.
| | |
| --- | --- |
| | |
| | 22.5 |
| | 23.5 |
| | 24.5 |
| | 25.5 |
| | 26.5 |
| | 27.5 |
| | 28.5 |

*Many people choose one size larger for "Marco and Folse" which have different lasts.

How to match the correct size
The blueover is designed to be loose in the forefoot. When wearing, please fit your heels together and tie the shoelaces tightly (fixing the instep). If you wear them too loosely, your feet will move inside the shoes, and the fit will not be correct, which can cause fatigue.

Regarding shoe size selection, we recommend comparing the size of your feet. To determine the size of your feet, measure from the tip of your longest toe to the back of your heel while standing.
If you are having trouble understanding it yourself, please feel free to contact us.

Click here for more detailed sizing information
mikey tote
Sale price

$141.00
Regular price
Choose options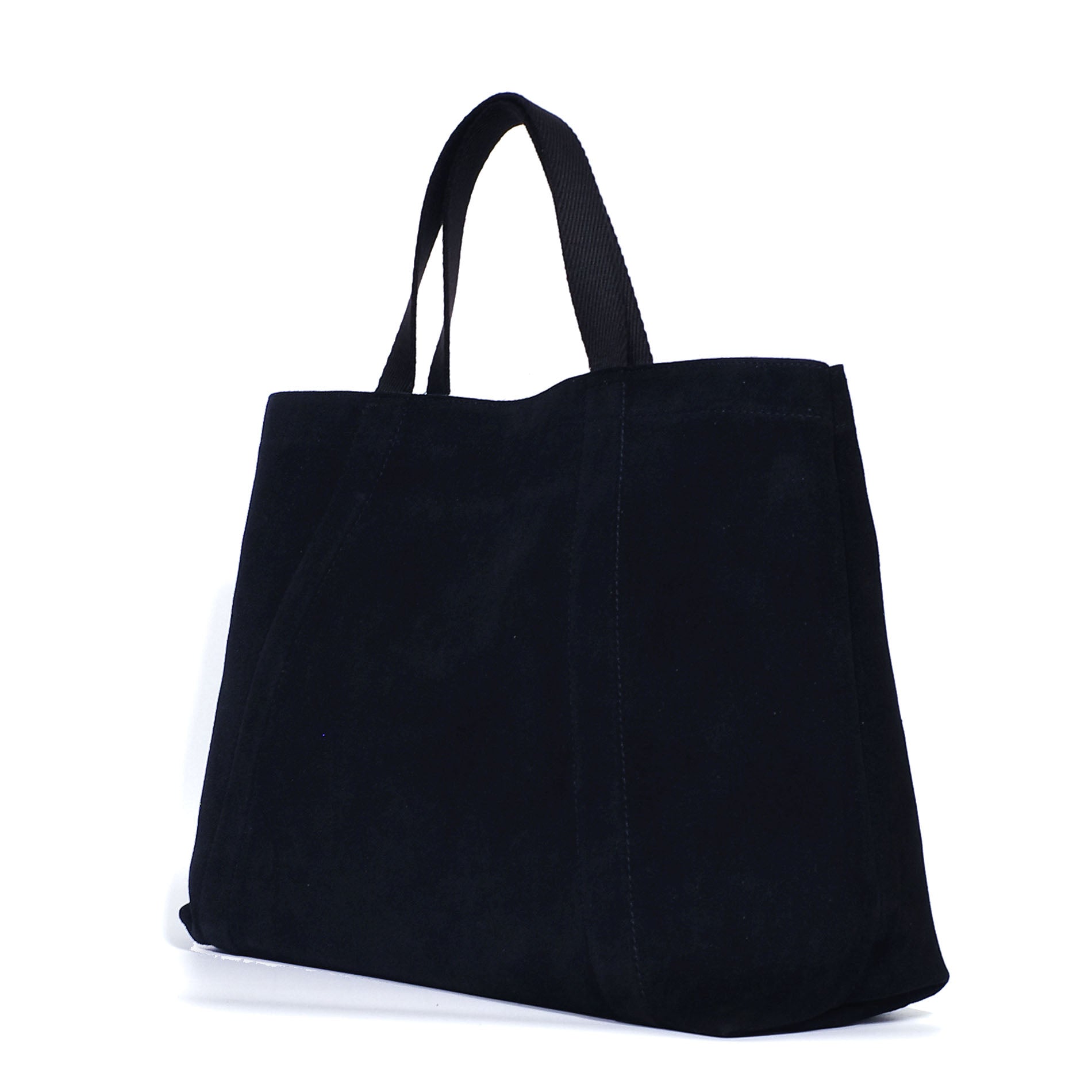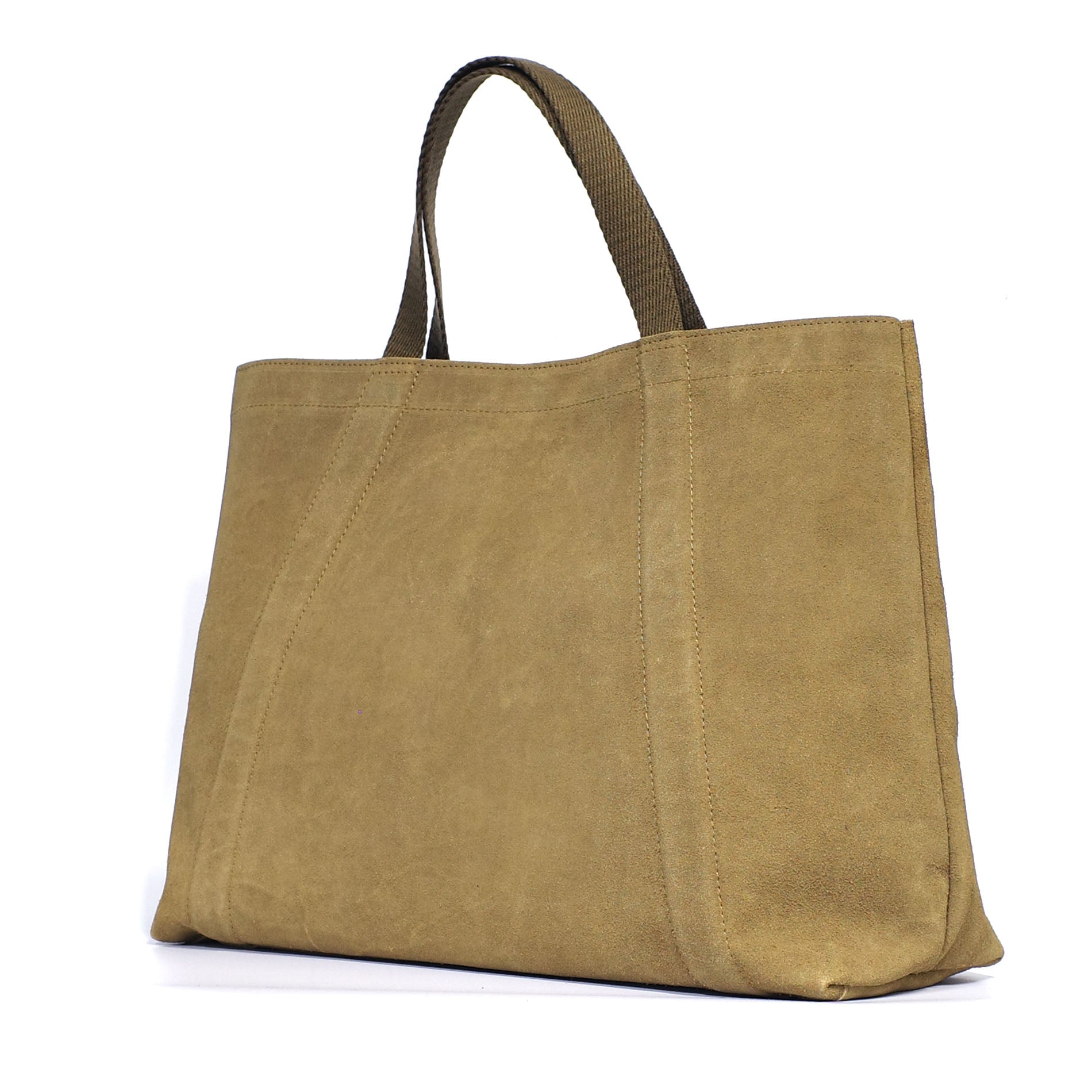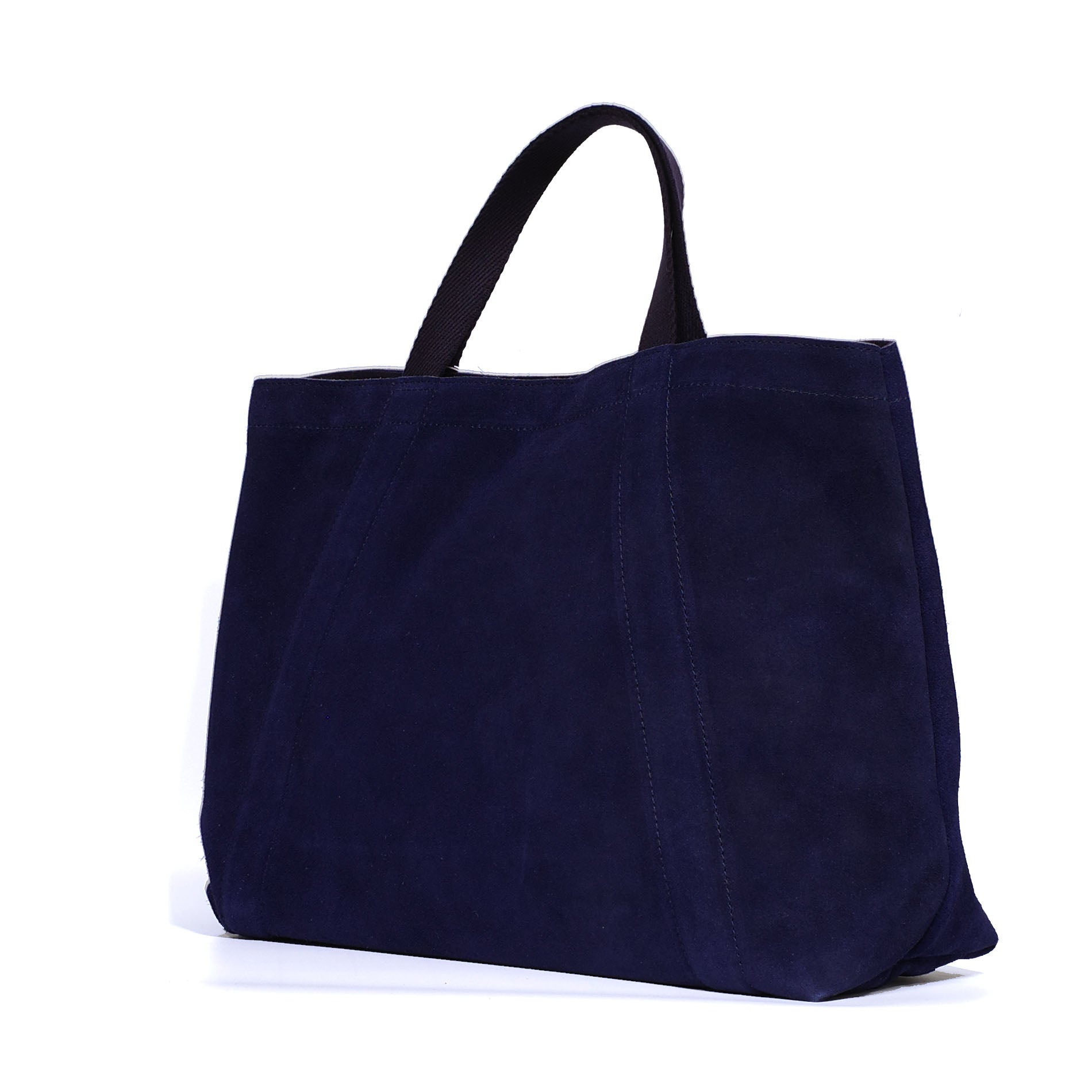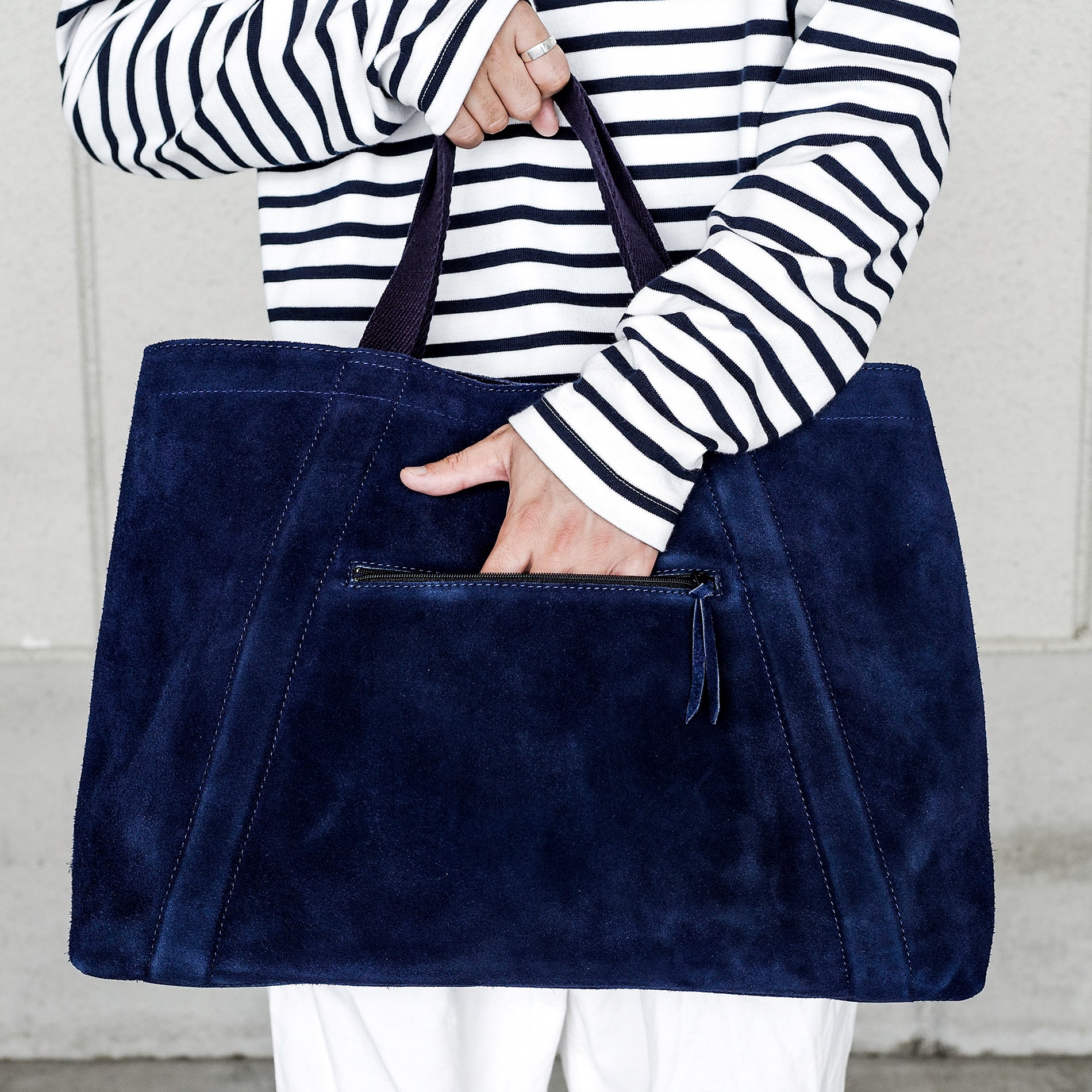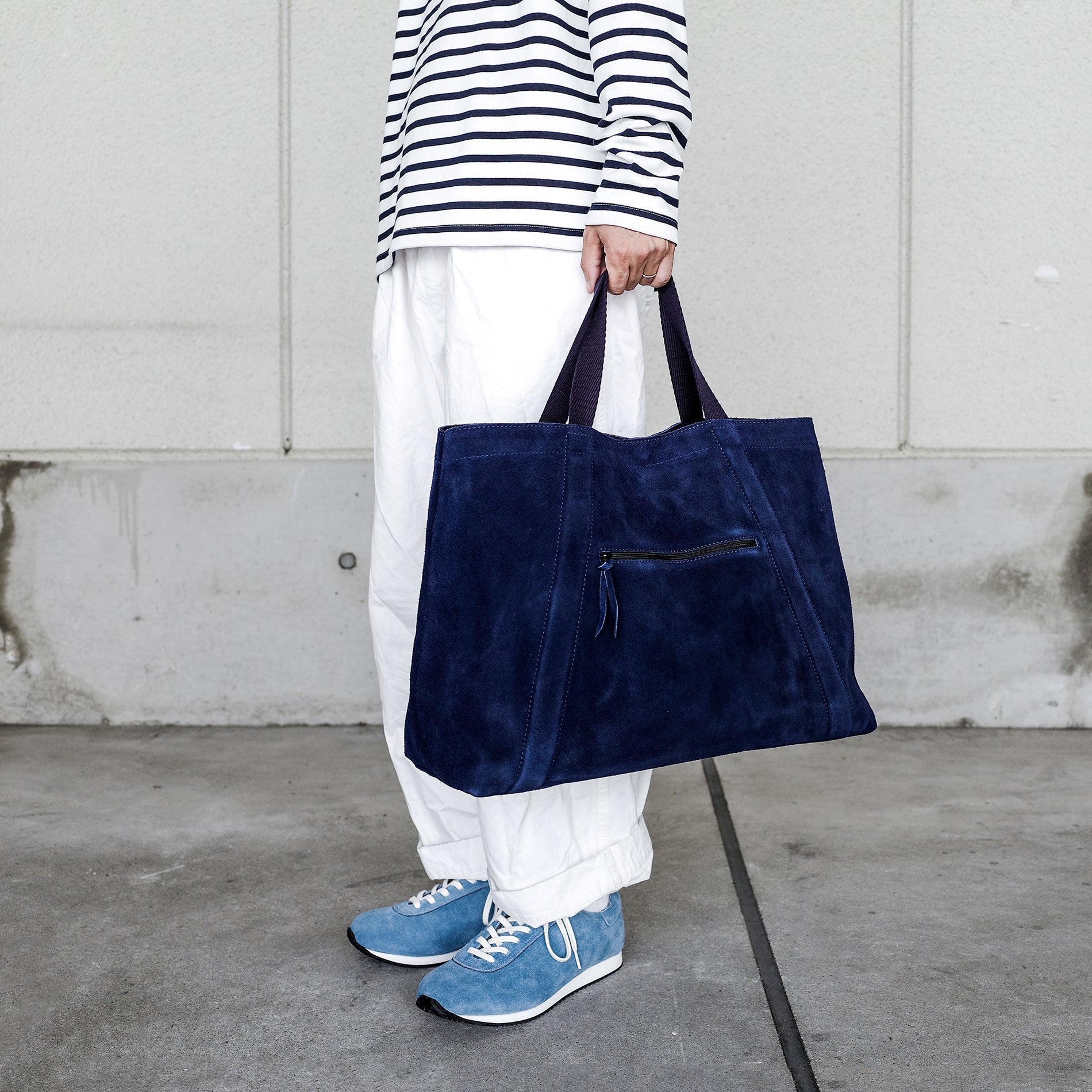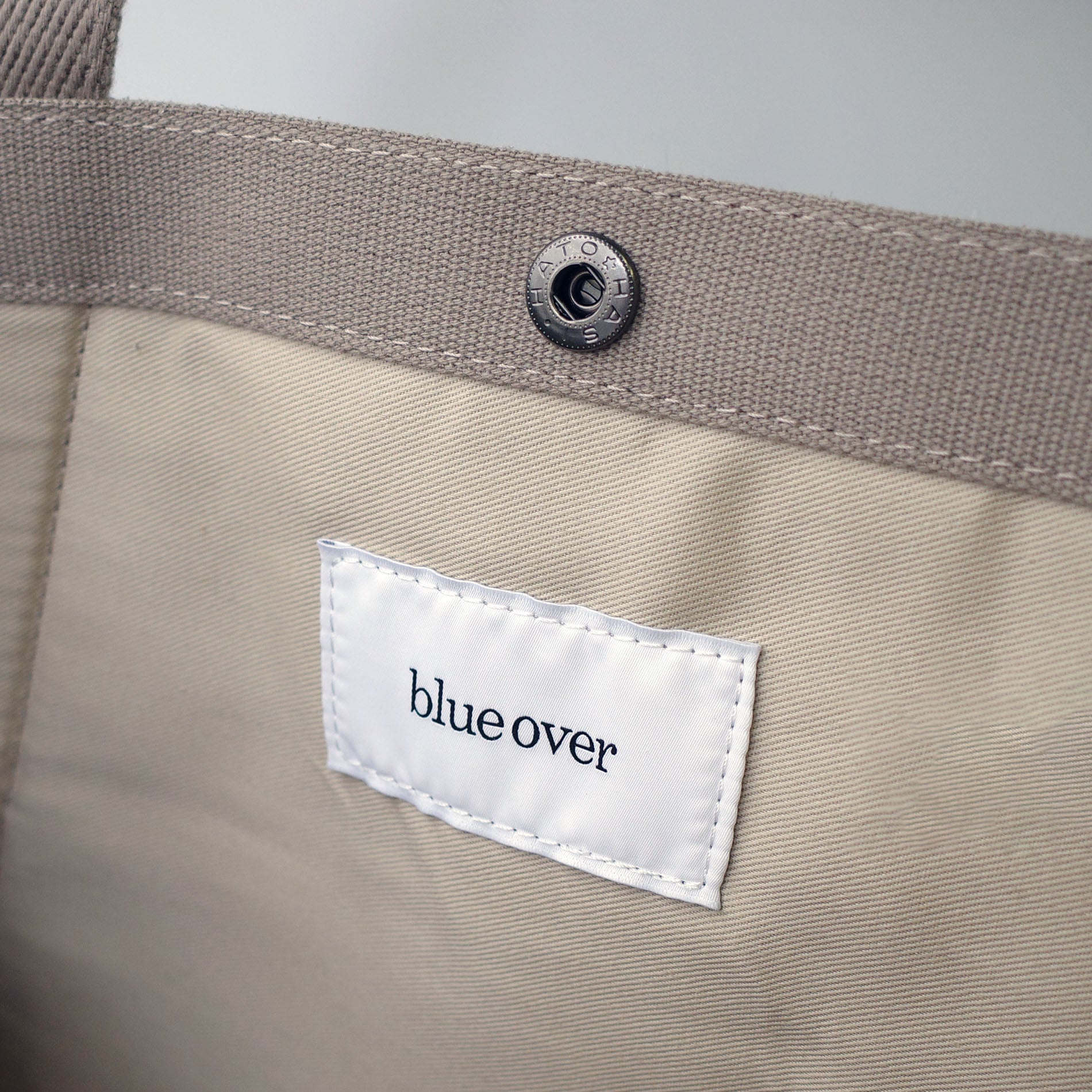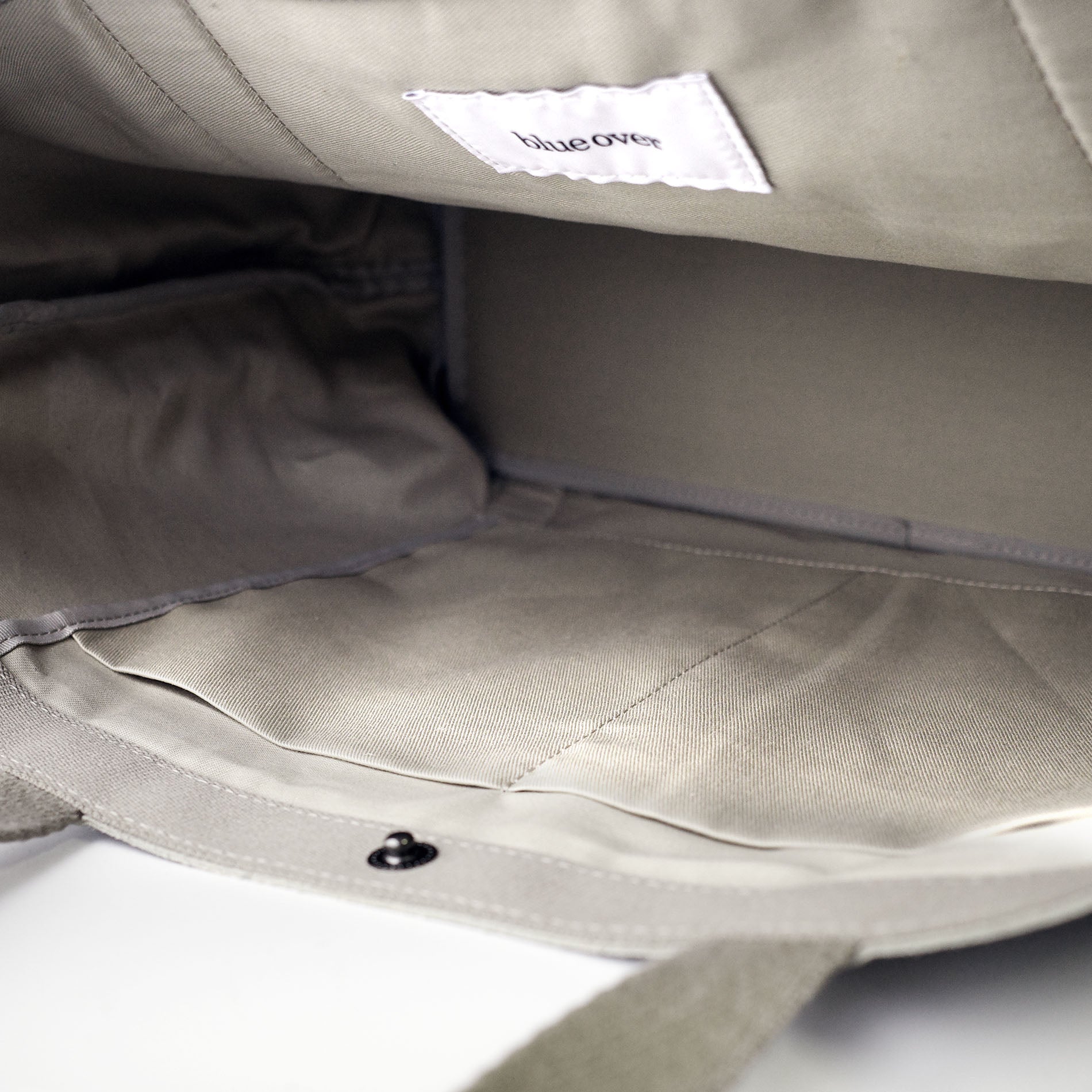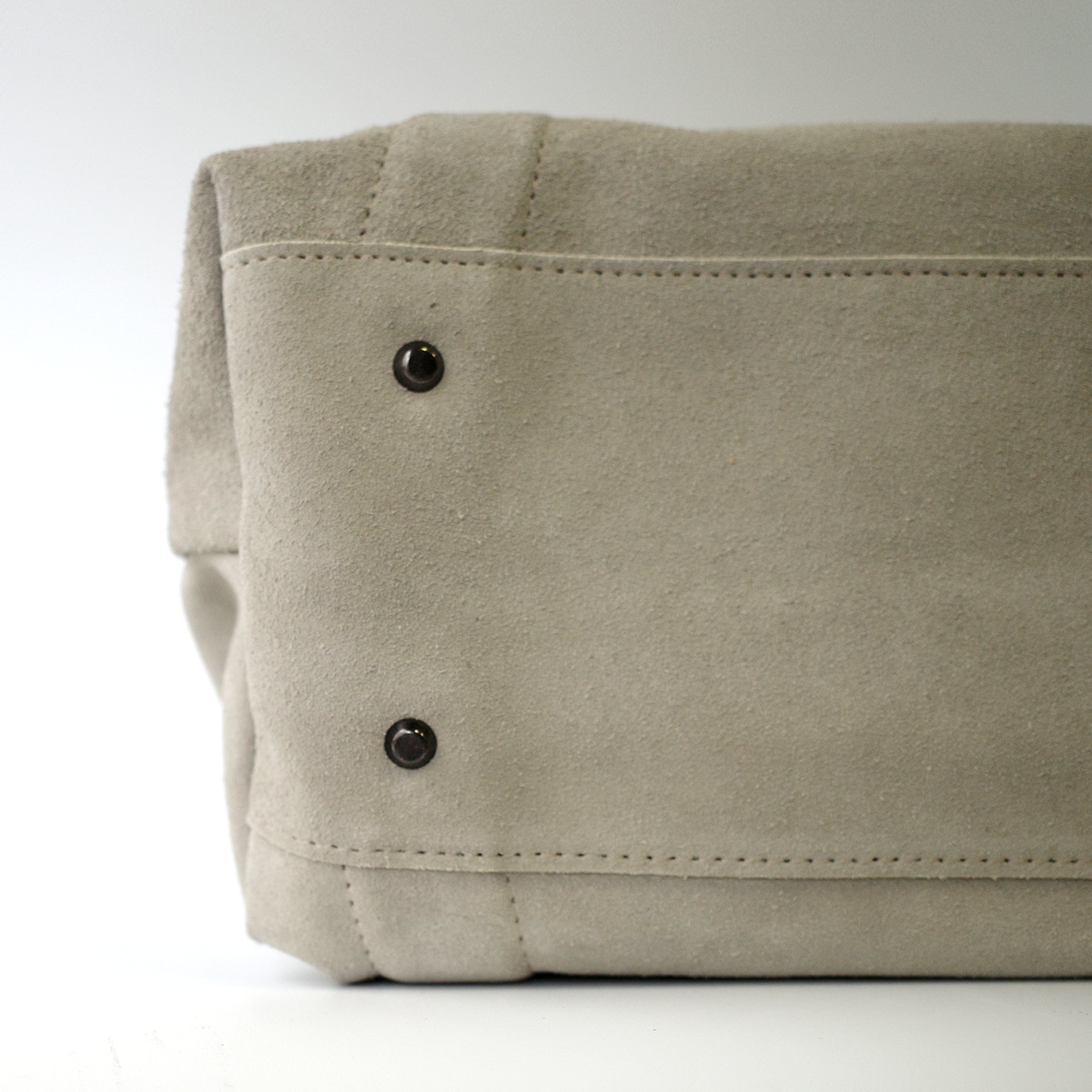 買おうかな
プレゼントしたら大変喜んでもらいました。自分用にもゲットしようかと思っています。
Ideas you'll want to use in simple designs
mikey tote is a tote bag made entirely of the same velor material used in the standard model Mikey. Originally, the handles and other parts were made of different leather, but this tote uses a luxurious material made from a single piece of material on the front and back. Tape is laid under the velor, which not only provides strength, but also leaves traces of tape on the surface as it is used. We have incorporated ideas that you can use into the simple exterior.
elaborate interior
Despite its simple exterior, the interior is well-crafted. The velor exterior matches the twill cotton of the same color as the interior, and there are two open pockets large enough to hold a smartphone, etc. To prevent the top from losing its shape, tape is placed over the top and closed with a snap button.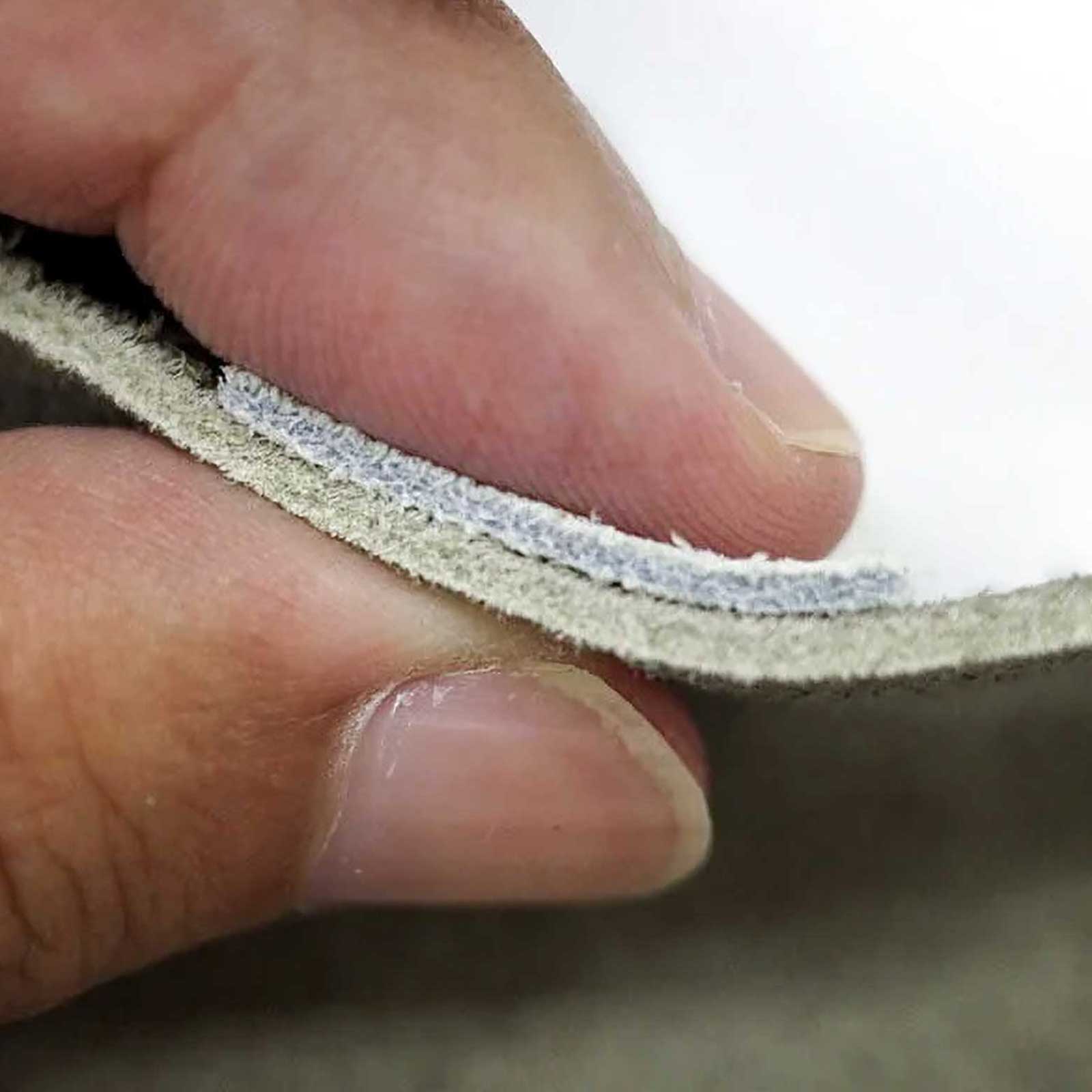 Super thick velor material that will surprise even leather professionals
The velor used in Mikey Tote is made of rare velor material that is over 2mm thick. Due to its thickness, which even expert leather wholesalers are surprised by, there is no need for reinforcement such as lining, which is normally required, and it is flexible and strong. The velor material is easy to maintain and can be worn and grown for a long time.
*The image above is common velor. The leather underneath is the velor used for Mikey Tote.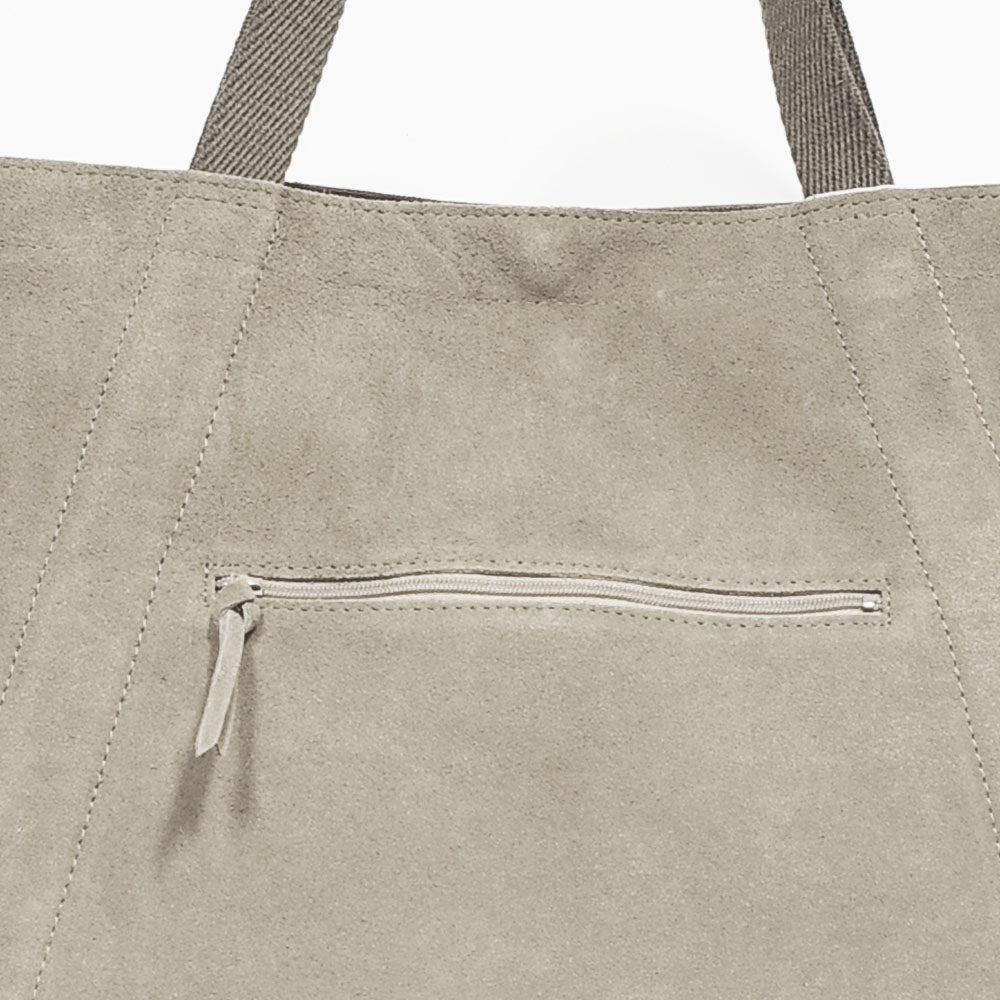 One zipper pocket on the exterior and two open pockets on the interior
Although we aim to keep the design as simple as possible, we have placed one zipper pocket on the exterior for ease of use. You can put your wallet, smartphone, etc. There are also two open fishing pockets on the interior. It is also possible to store something the size of a smartphone.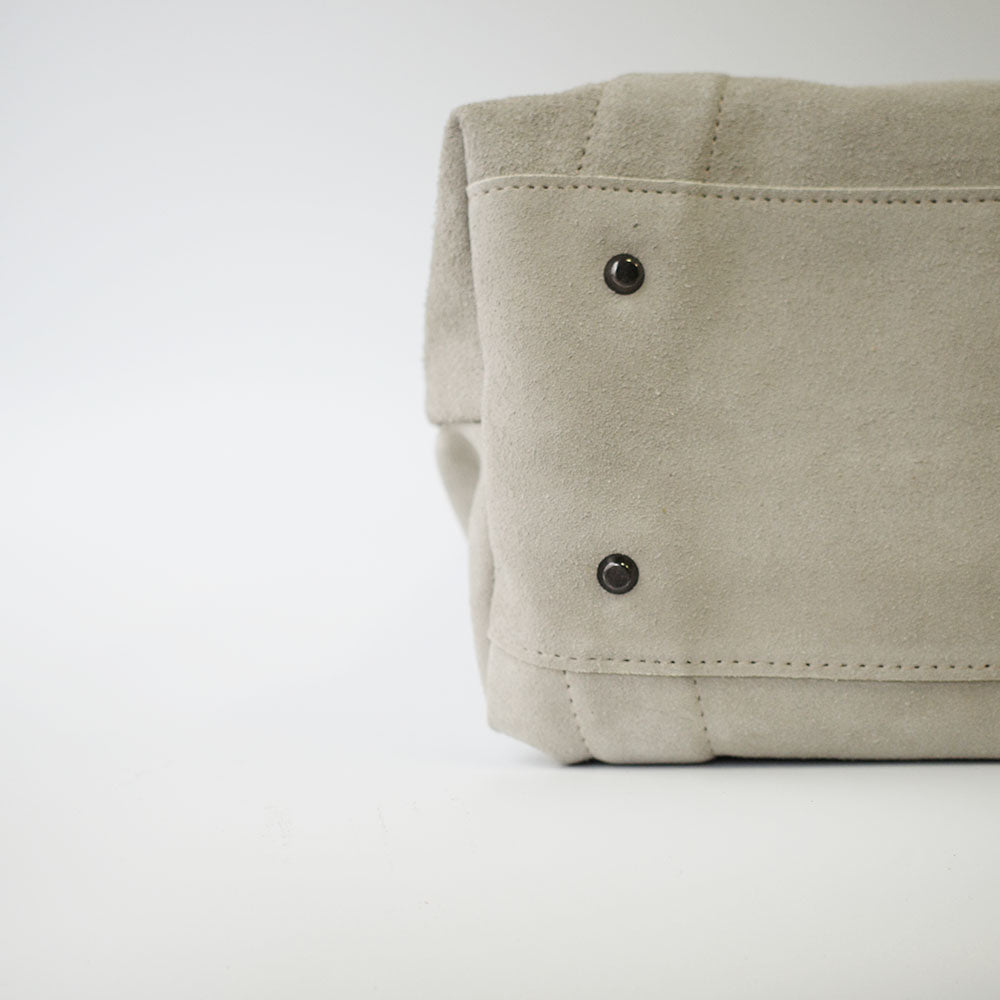 The bottom plate and bottom studs are arranged so that you don't have to worry about it when you put it down.
A removable bottom plate is included to prevent the bottom from losing its shape when you put heavy items in the bag or when you pack a lot. There are also 4 studs on the bottom to prevent the velor from getting dirty when you put your bag on the ground when you go out. These bottom studs and the included bottom plate prevent the velor from touching the ground directly.
About the material
At blueover, we procure and produce domestically as much as possible for materials and manufacturing processes.
| | | |
| --- | --- | --- |
| part | Main material | Main production areas |
| upper | velor, smooth | Himeji |
| lining | Raised pork, beef steer | Himeji |
| insole | EVA | Hyogo |
| shoe laces | cotton flat string | Shizuoka |
| midsole | EVA | Nagata |
| outsole | rubber | Nagata |
| Sewing/Processing/Shoemaking | - | Nara, Nagata, Himeji |