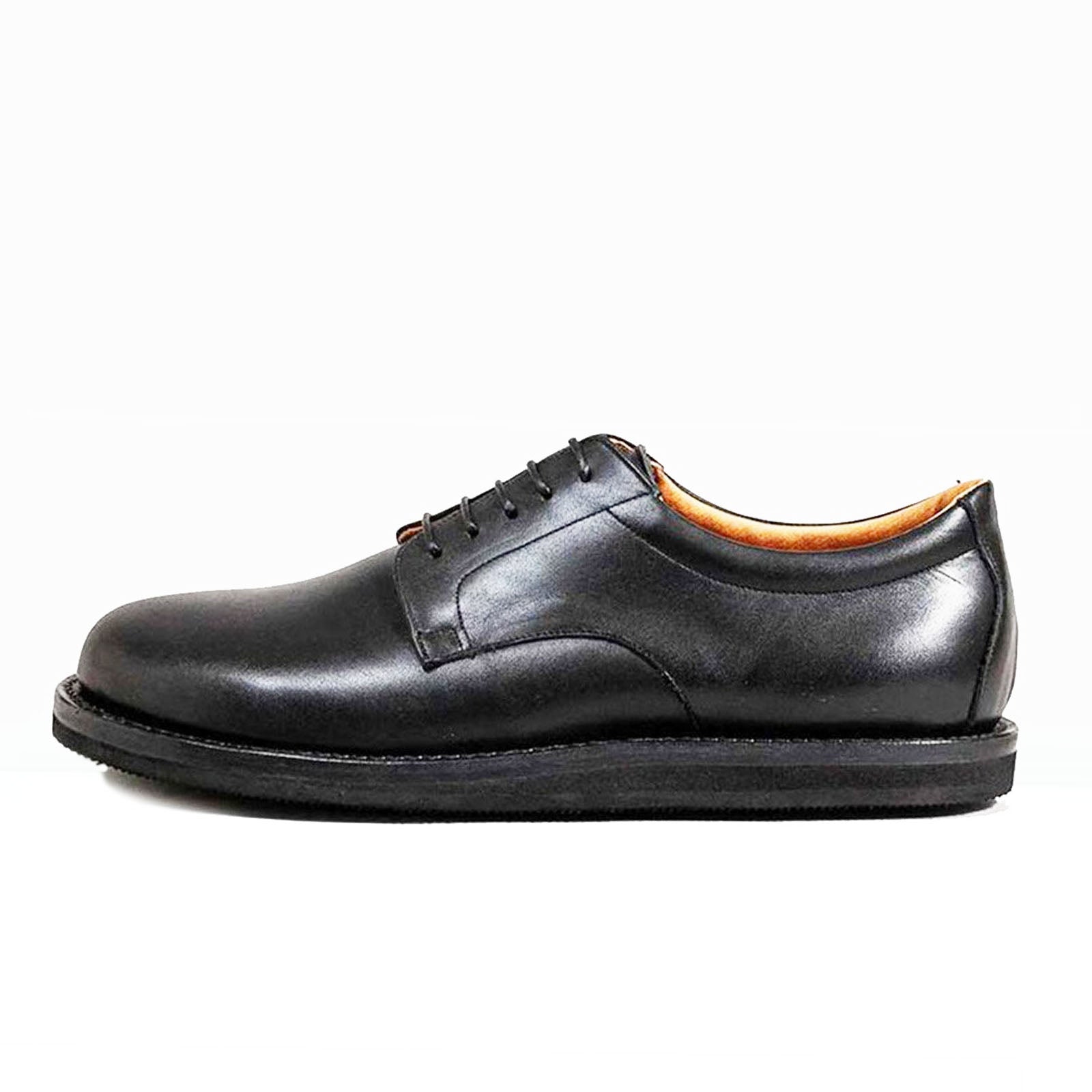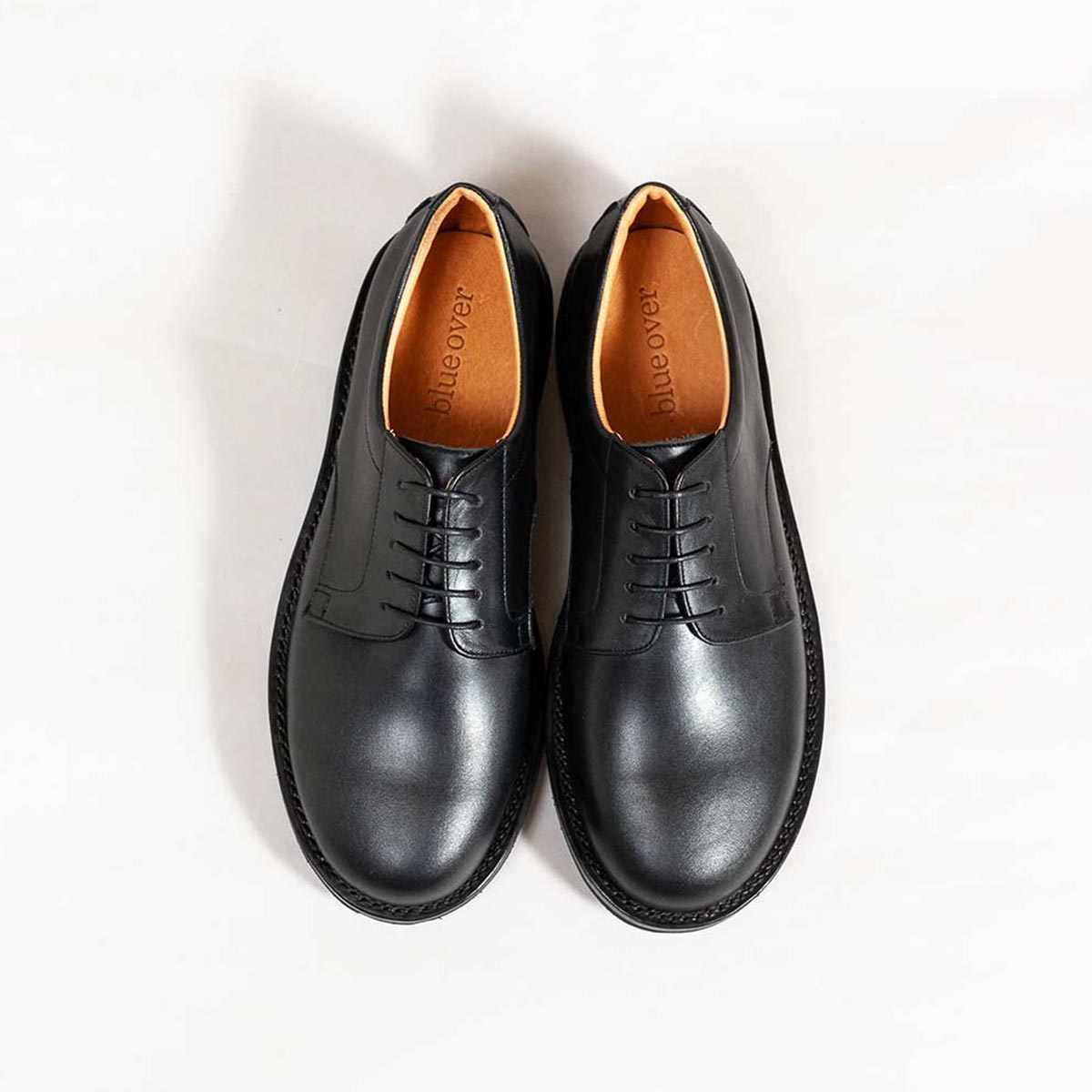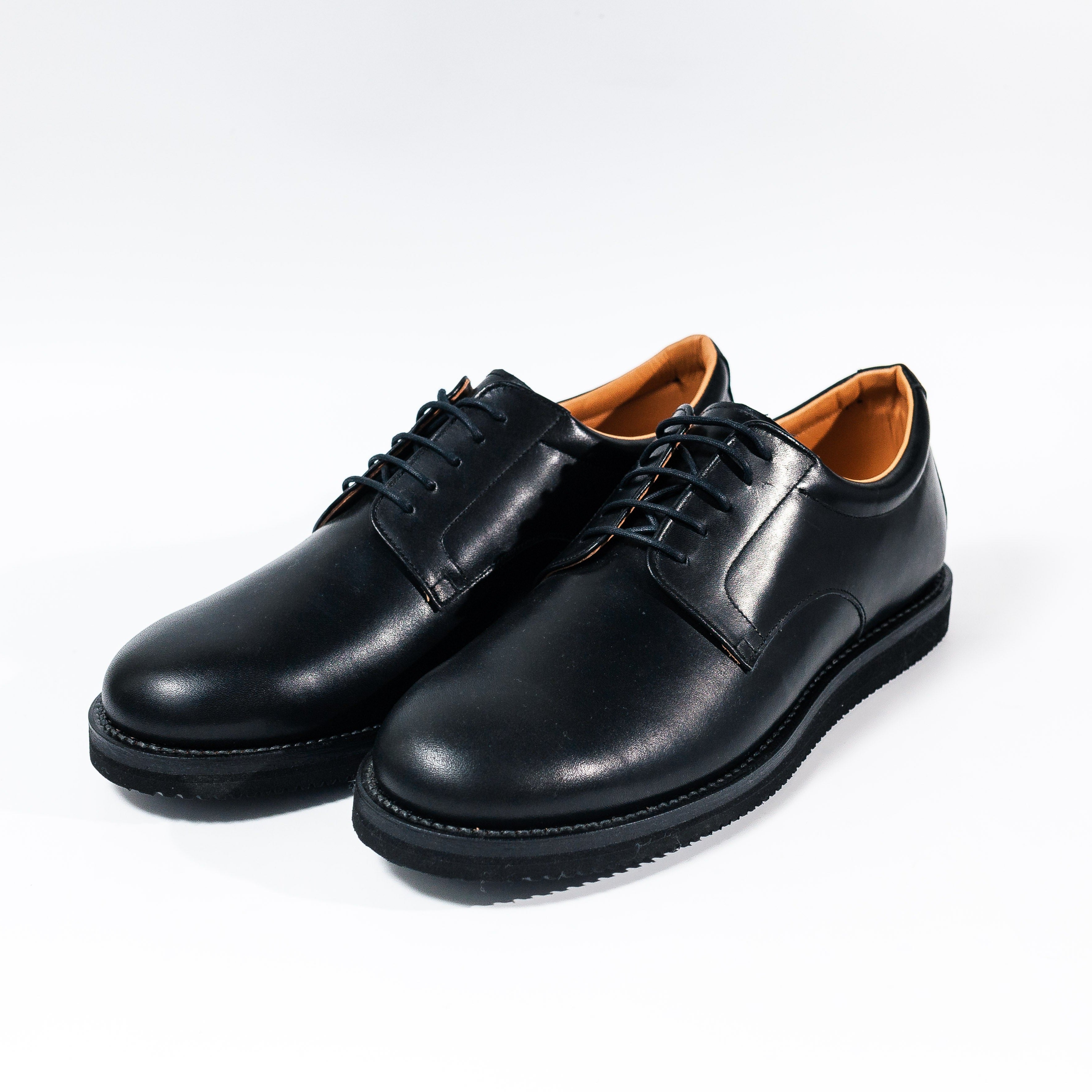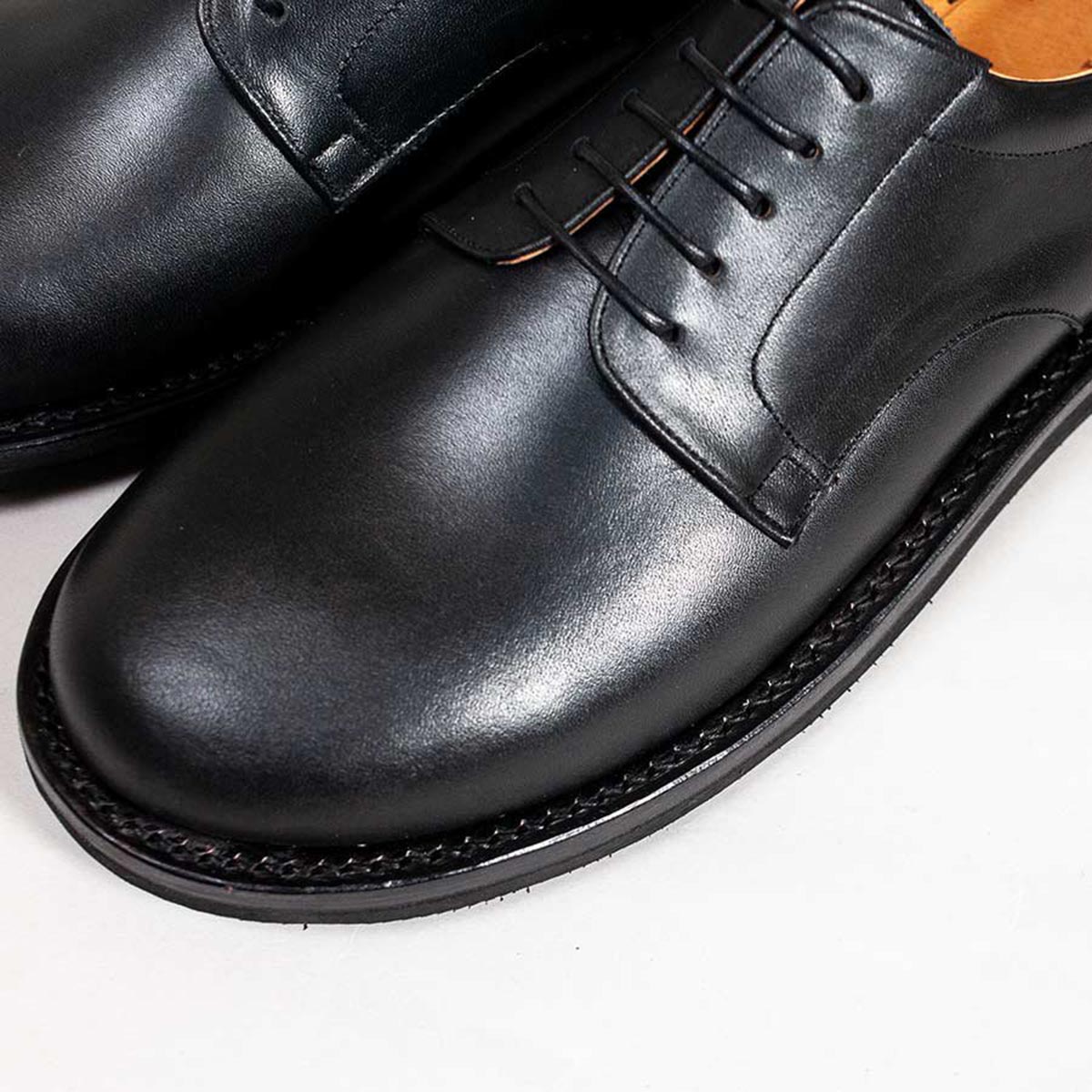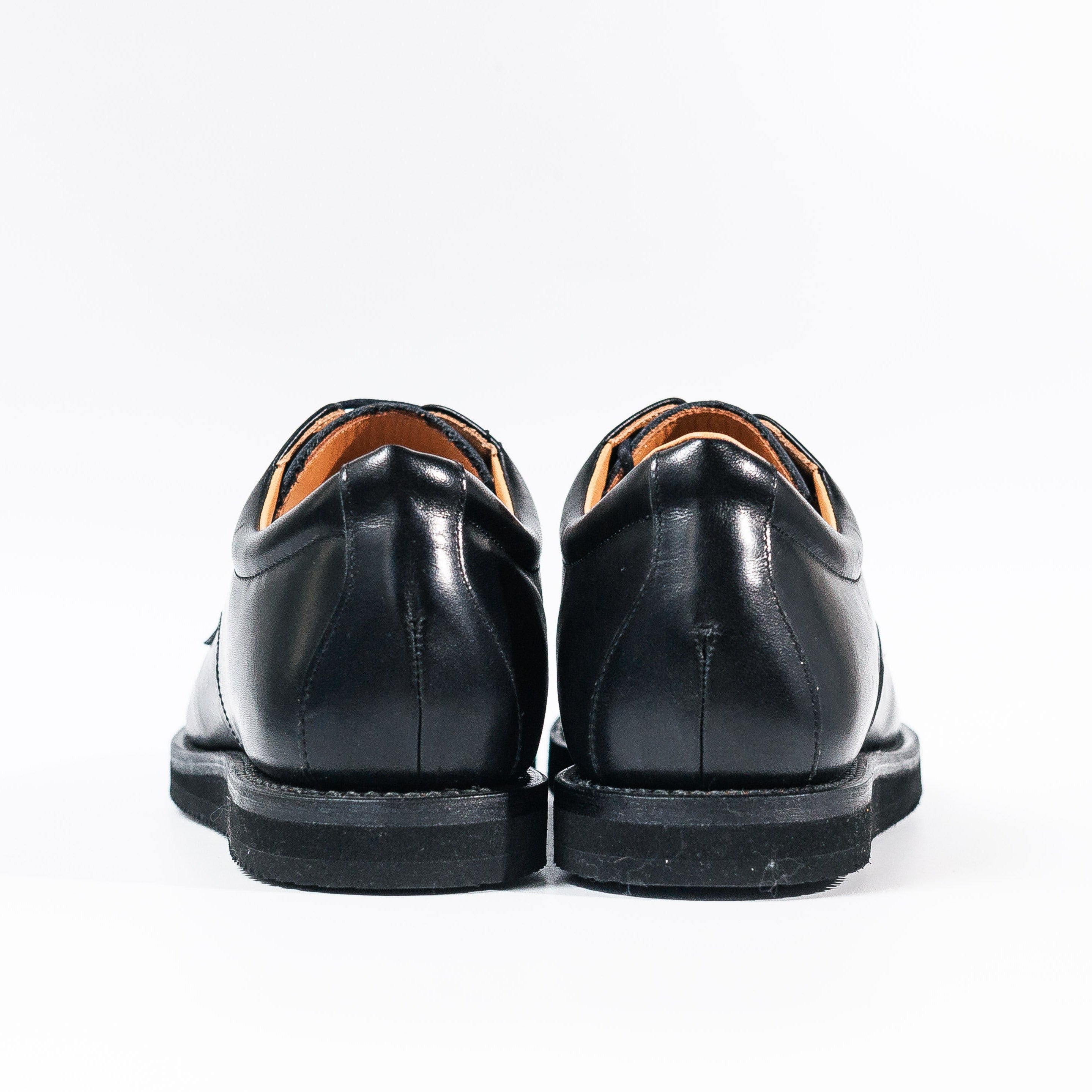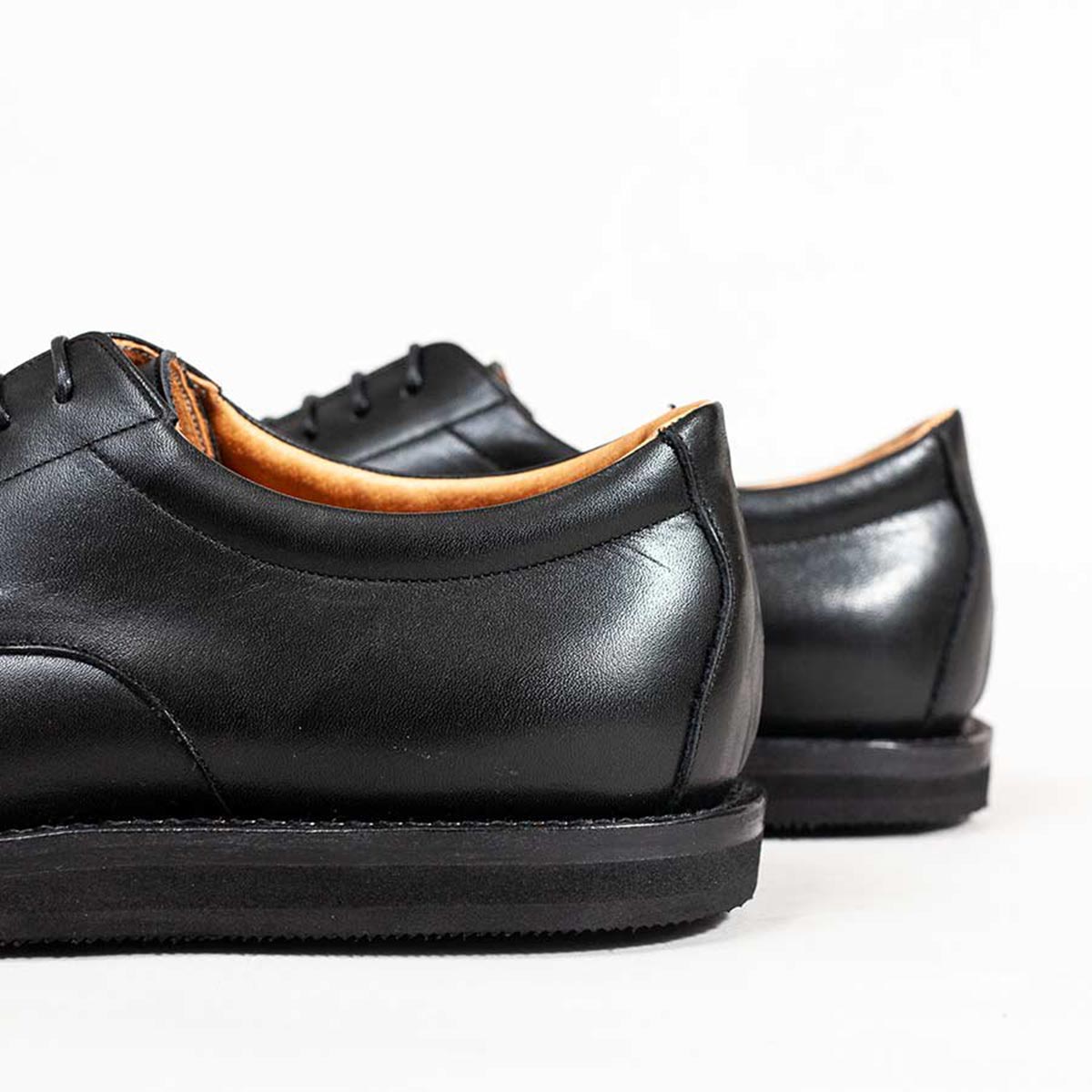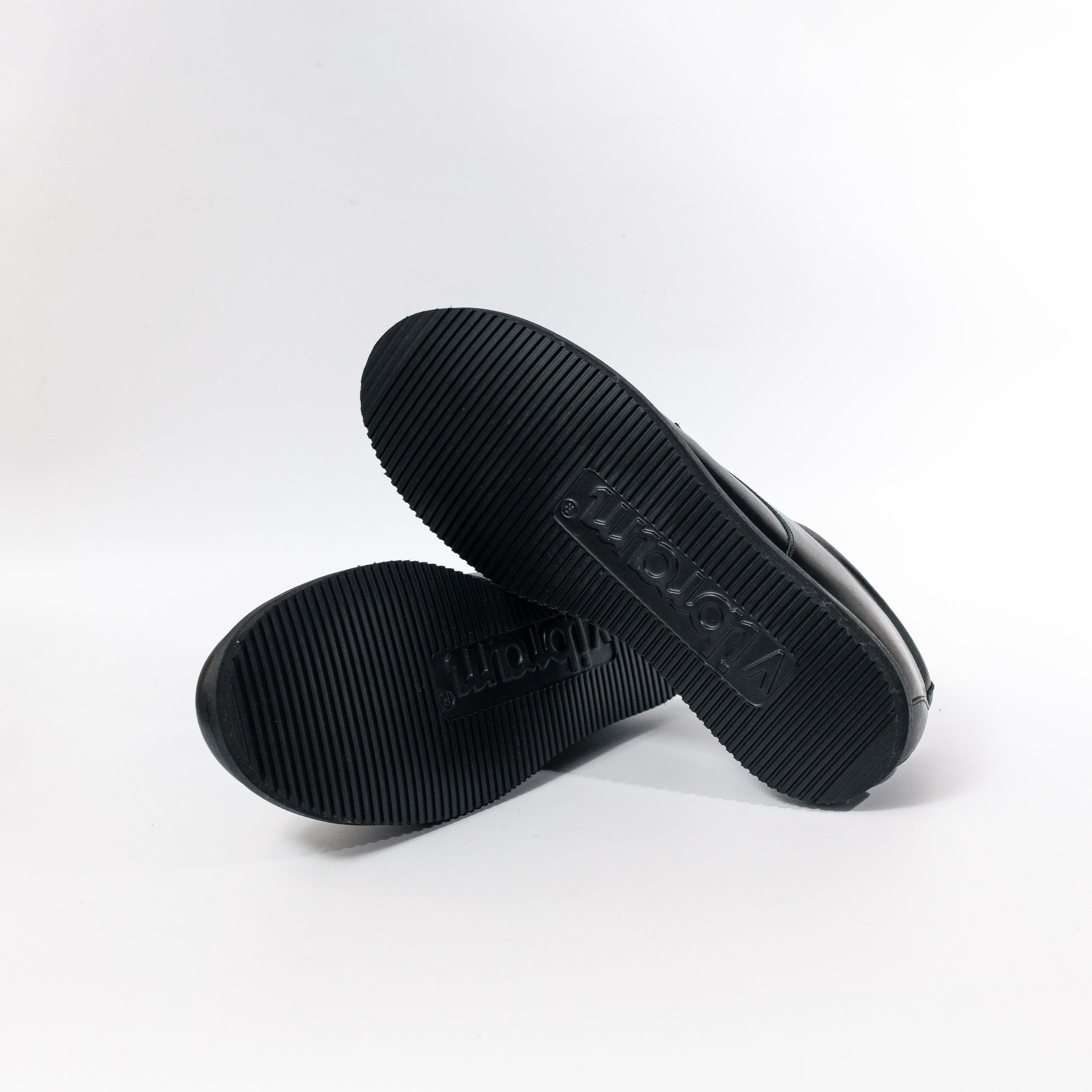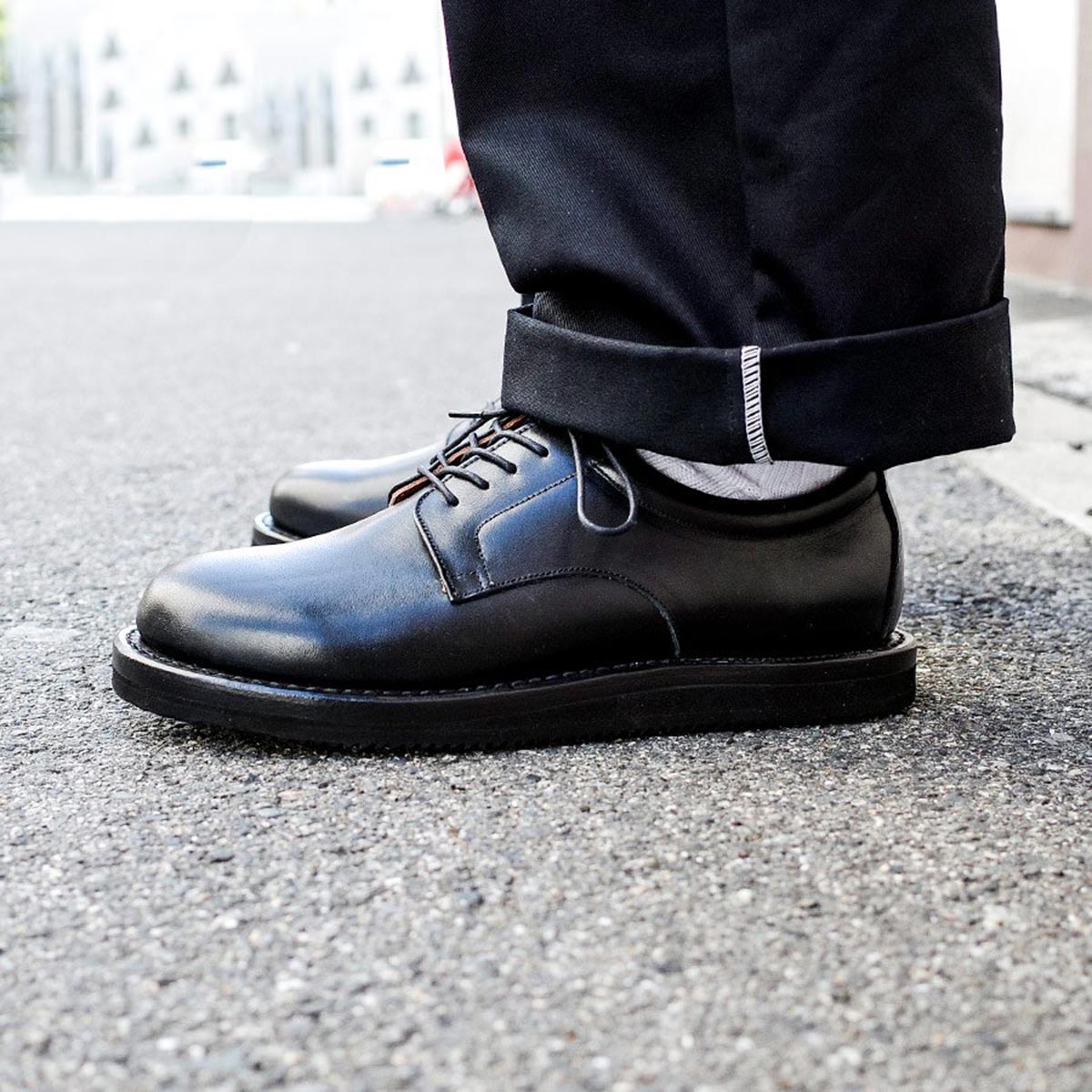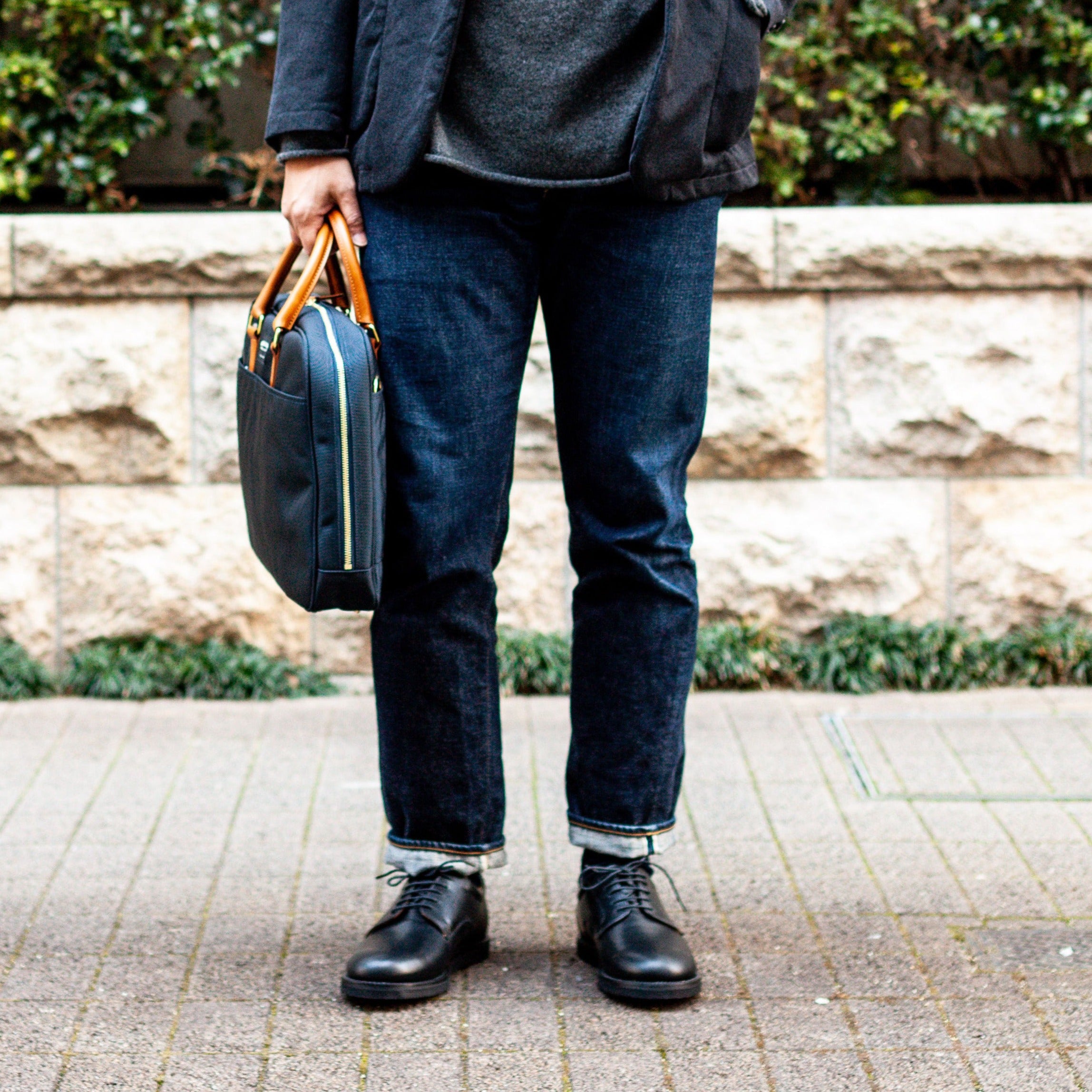 Fors
Sale price

$327.00
Regular price
(/)
``Fors'' is a model that combines the best of both leather shoes and sneakers. Adopts the prestigious Goodyear manufacturing method. If you take care of it and keep replacing the soles, you will be able to use it for a lifetime. Goodyear shoes are stiff at first, but as you break in, the cork and insole slowly sink, creating a shoe that fits the wearer's feet. The sole unit is made of lightweight, cushioned EVA and made by Vibram, providing a light, sneaker-like feel.
Please send inquiries regarding size exchange to blueover using the inquiry form below within one week of receiving the product.
We will send you a response email with the address to send the return to. Please return the product within one week, with

shipping prepaid (customer's responsibility)

.
After confirmation, blueover will send you a replacement size free of charge.

■ Notes

Only unused items (which can be tried on indoors) can be exchanged. Even if the sneakers (including the box) are scratched or dirty, we cannot exchange them even if you are trying them on.
Please note that some free size exchanges are only available to those who wish to exchange items, so you will be responsible for paying shipping costs for returns only.
If the size you wish to exchange is out of stock, we will exchange it for a different color at the same price or issue a refund.
For exchanges, we will only cover shipping charges for

one size change

.
| | |
| --- | --- |
| | |
| | 22.5 |
| | 23.5 |
| | 24.5 |
| | 25.5 |
| | 26.5 |
| | 27.5 |
| | 28.5 |

*Many people choose one size larger for "Marco and Folse" which have different lasts.

How to match the correct size
The blueover is designed to be loose in the forefoot. When wearing, please fit your heels together and tie the shoelaces tightly (fixing the instep). If you wear them too loosely, your feet will move inside the shoes, and the fit will not be correct, which can cause fatigue.

Regarding shoe size selection, we recommend comparing the size of your feet. To determine the size of your feet, measure from the tip of your longest toe to the back of your heel while standing.
If you are having trouble understanding it yourself, please feel free to contact us.

Click here for more detailed sizing information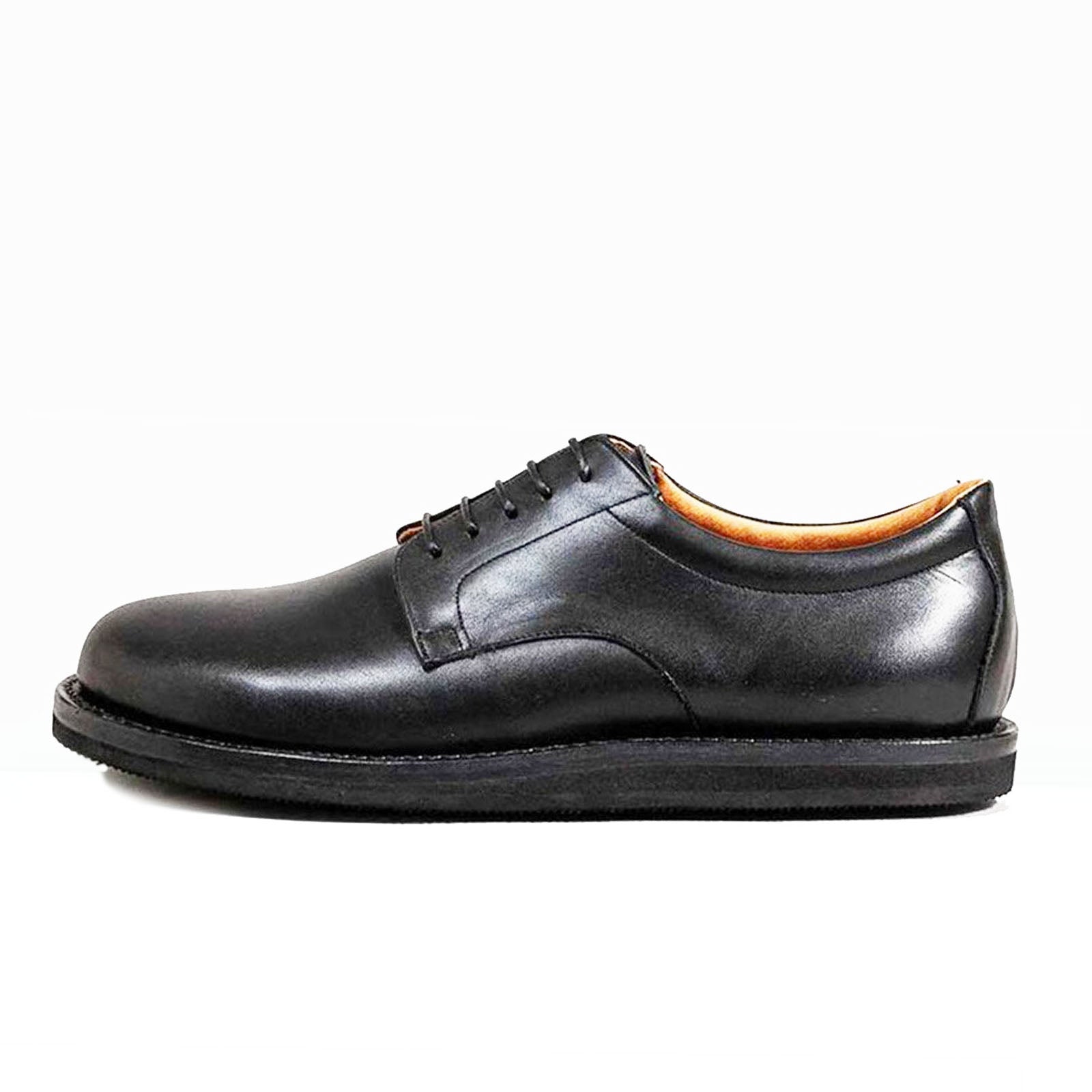 Fors
Sale price

$327.00
Regular price
Choose options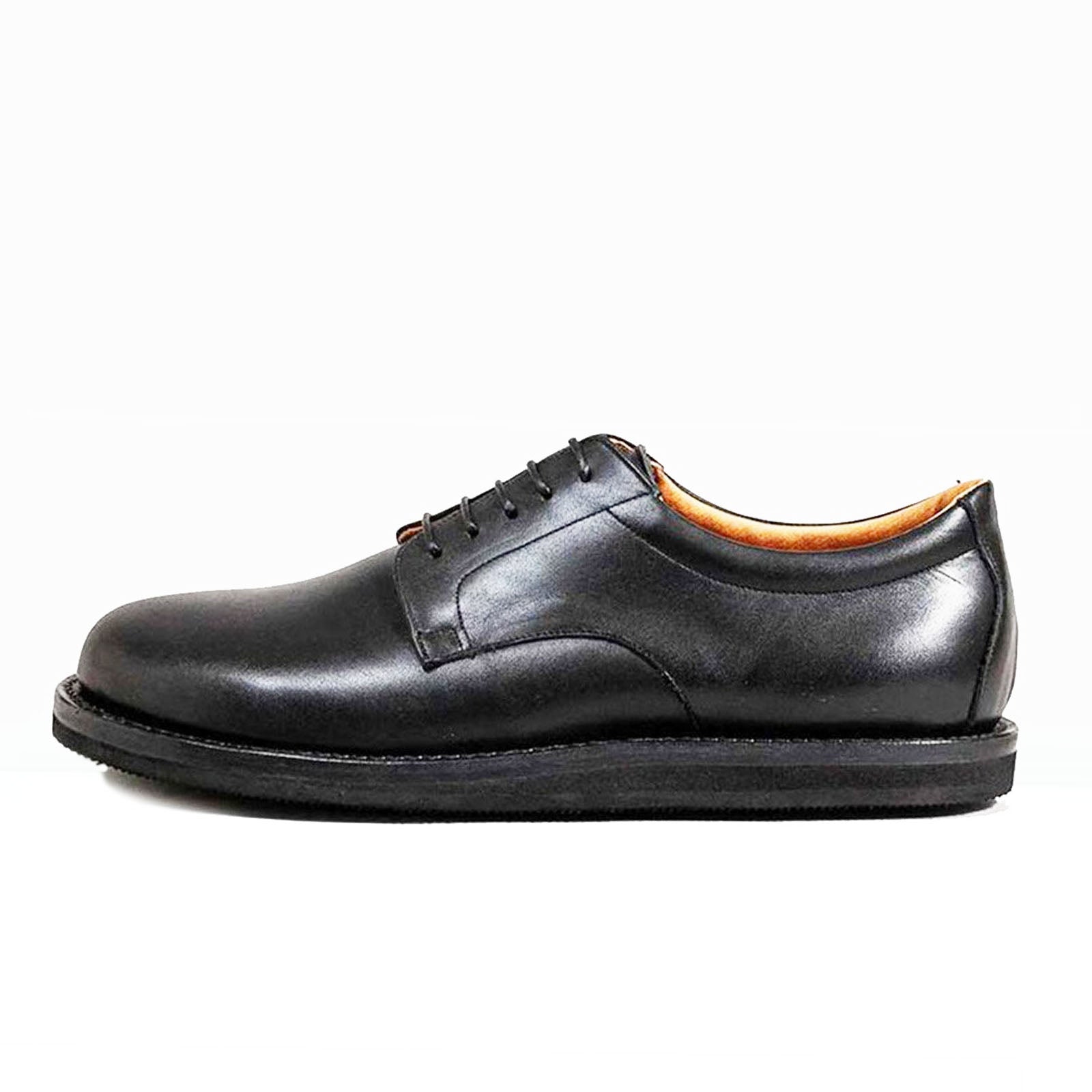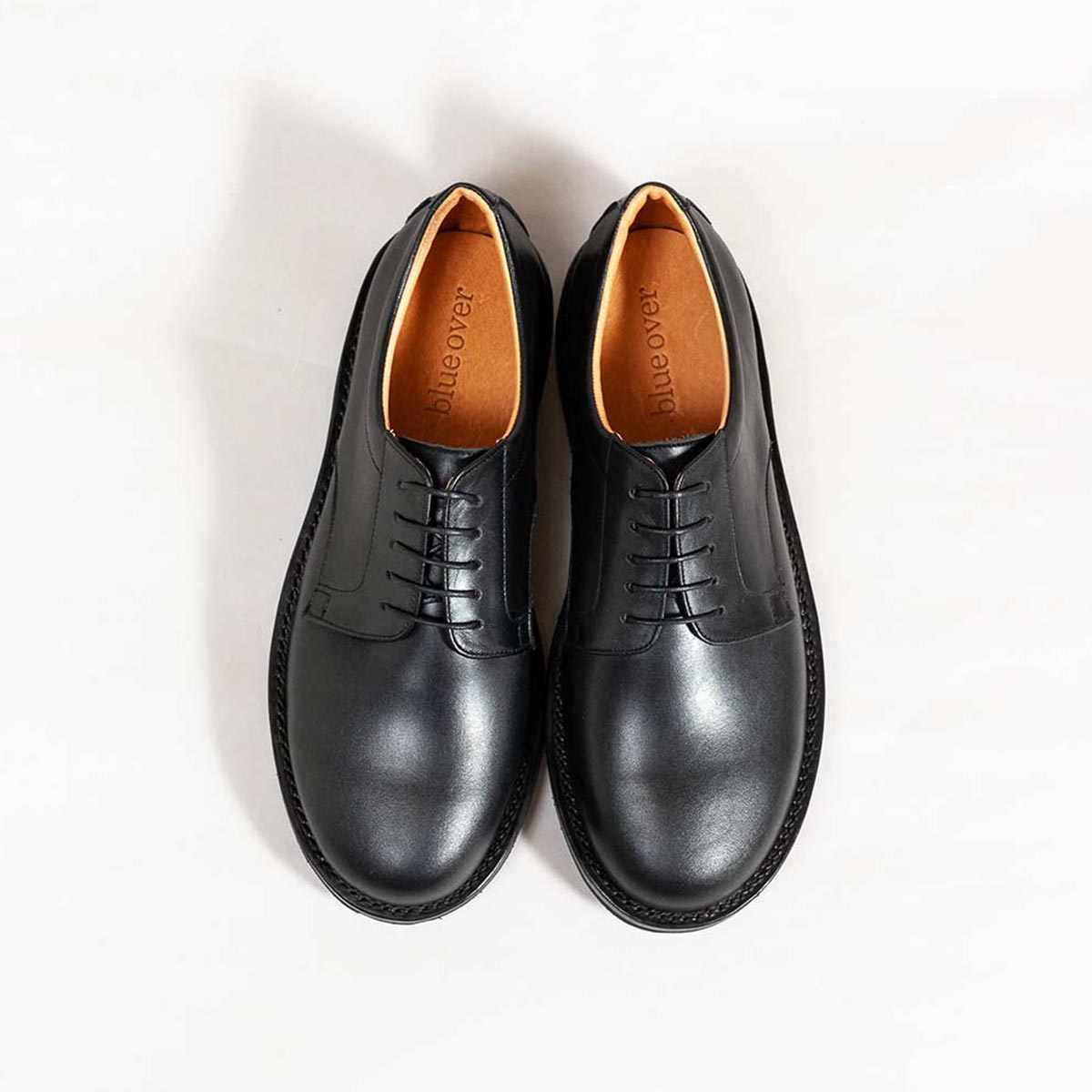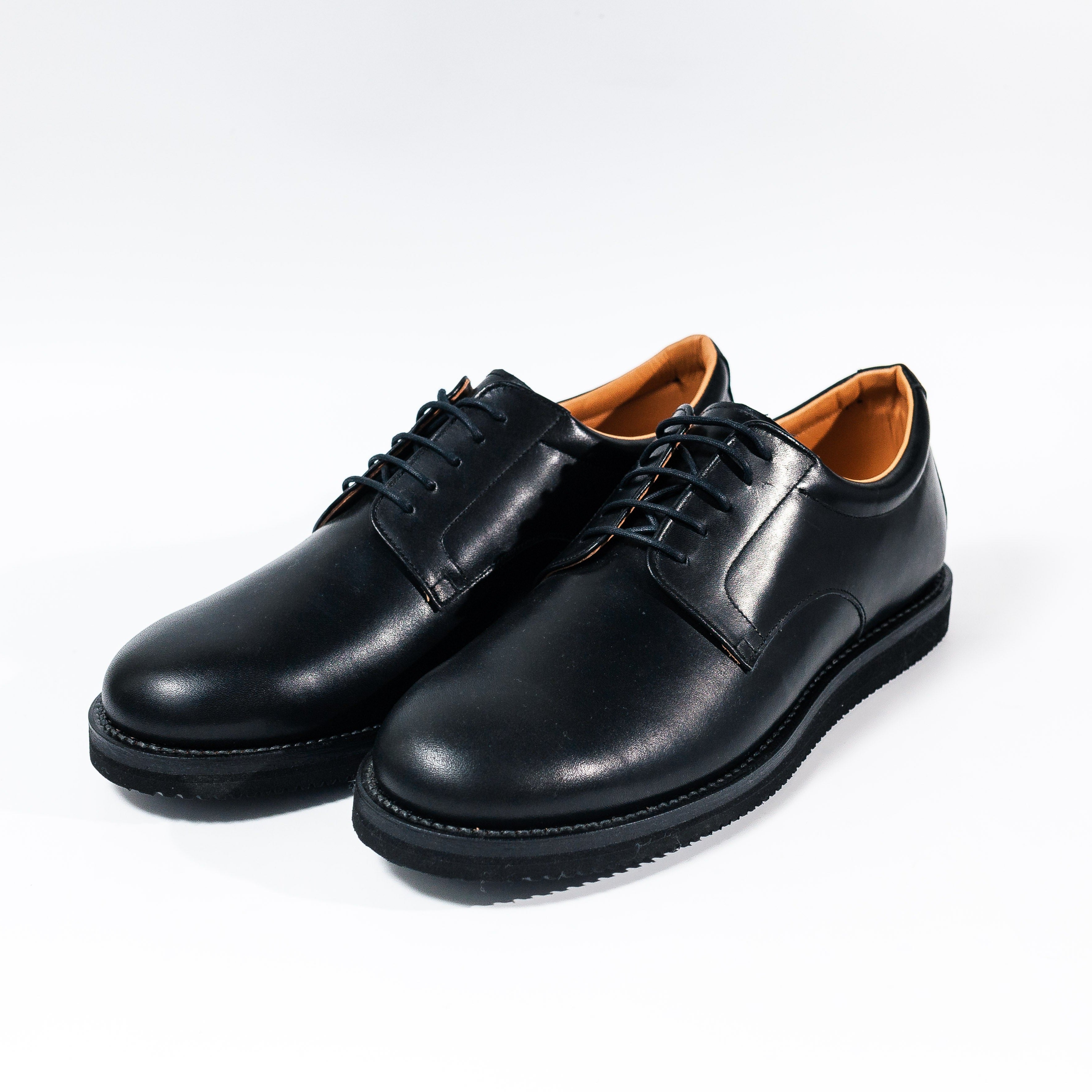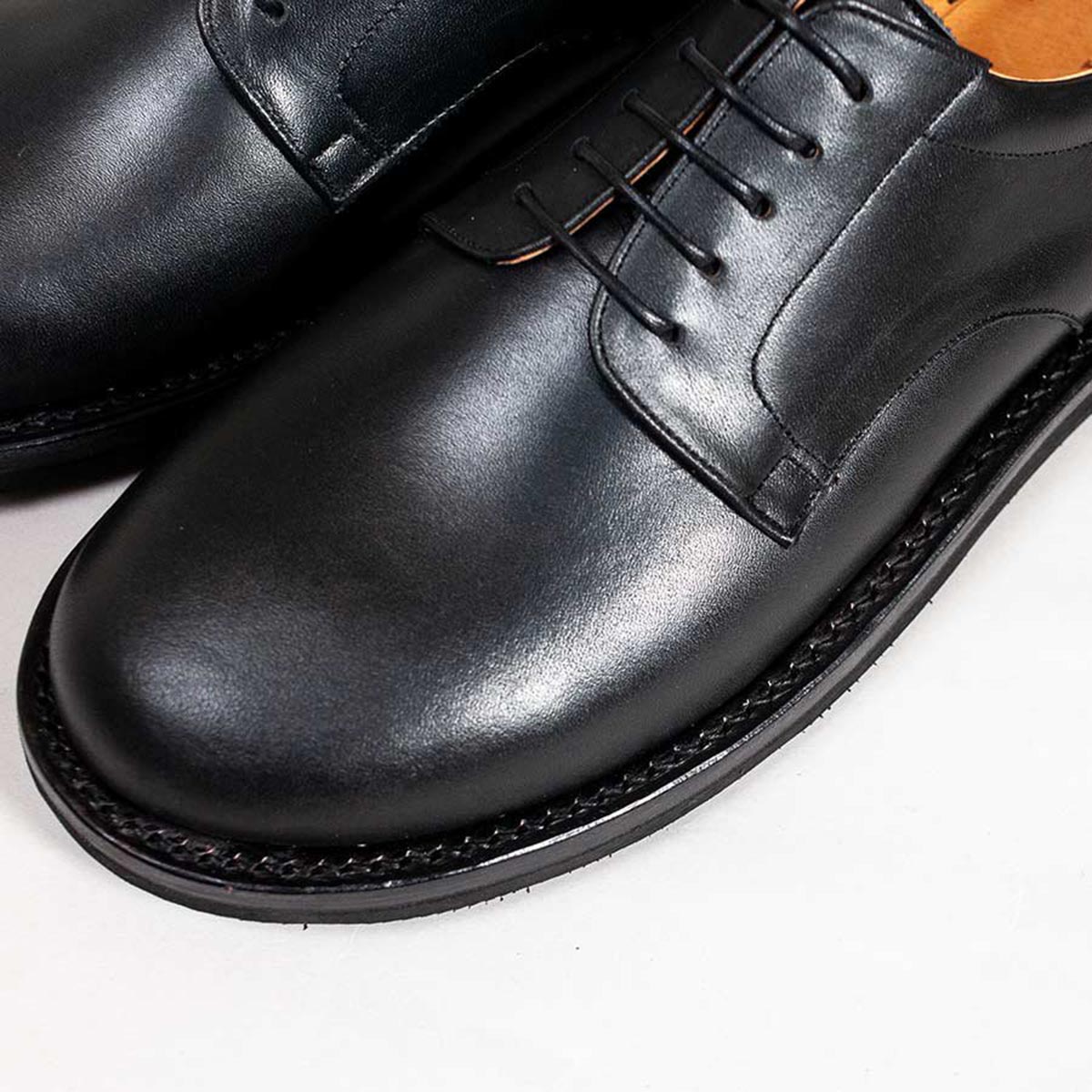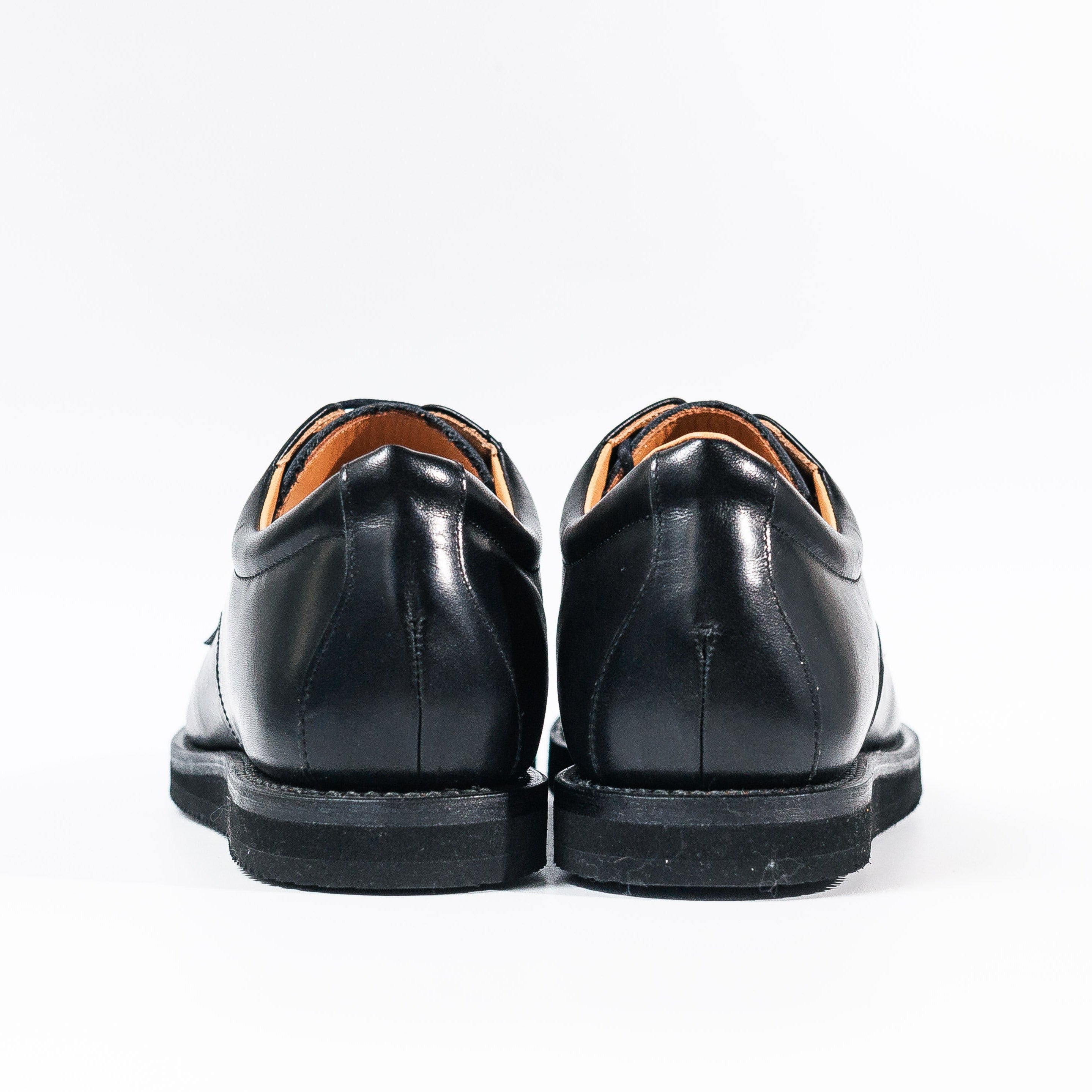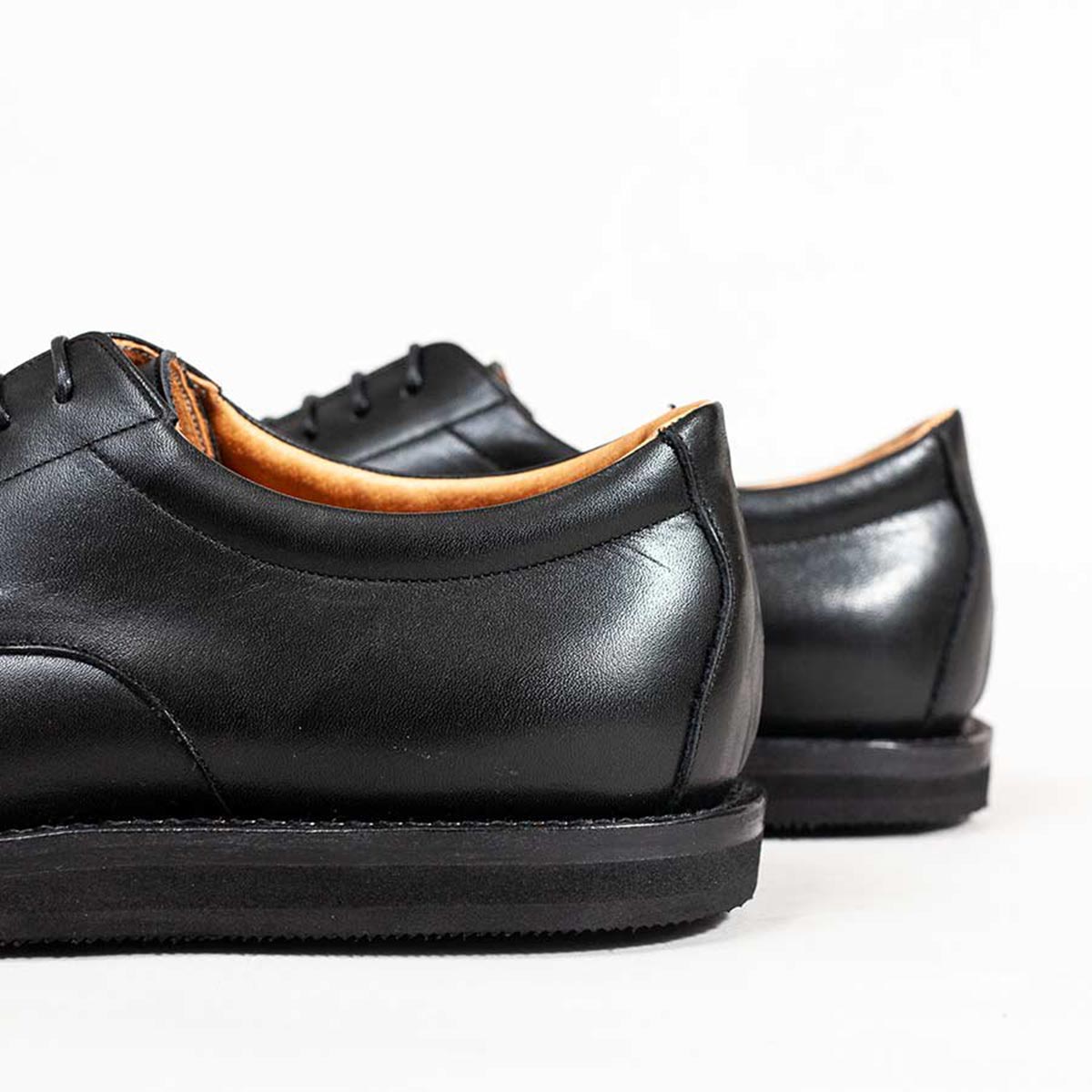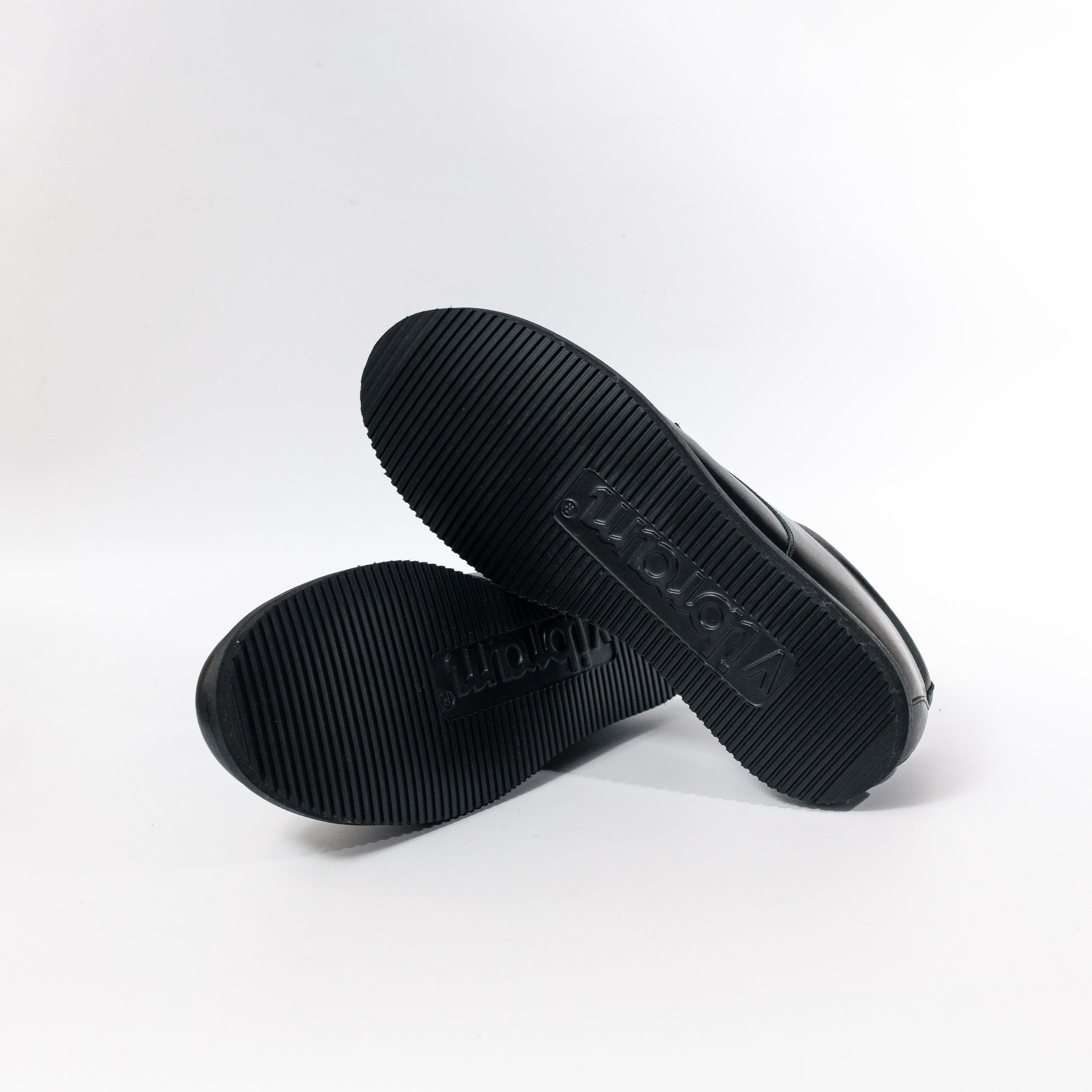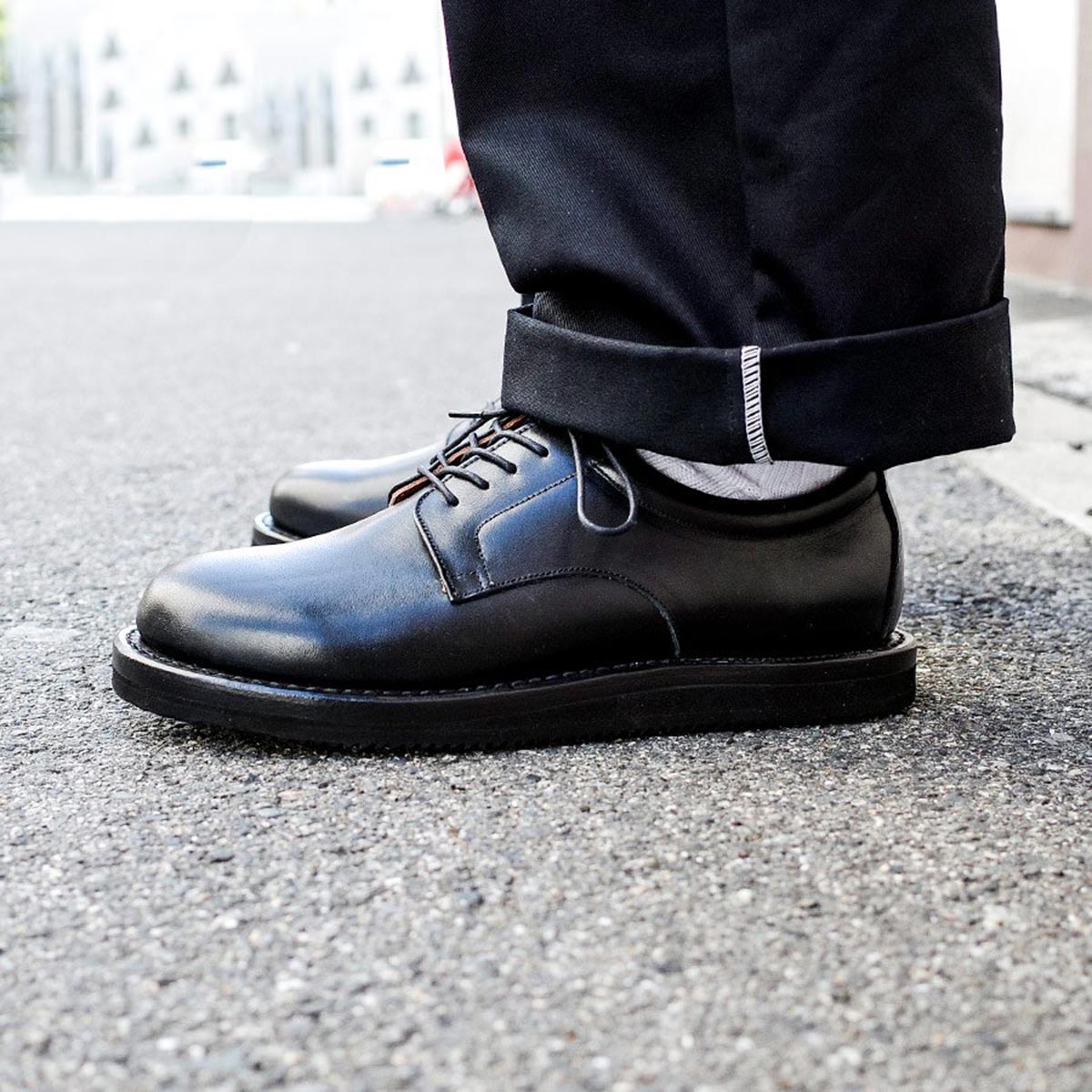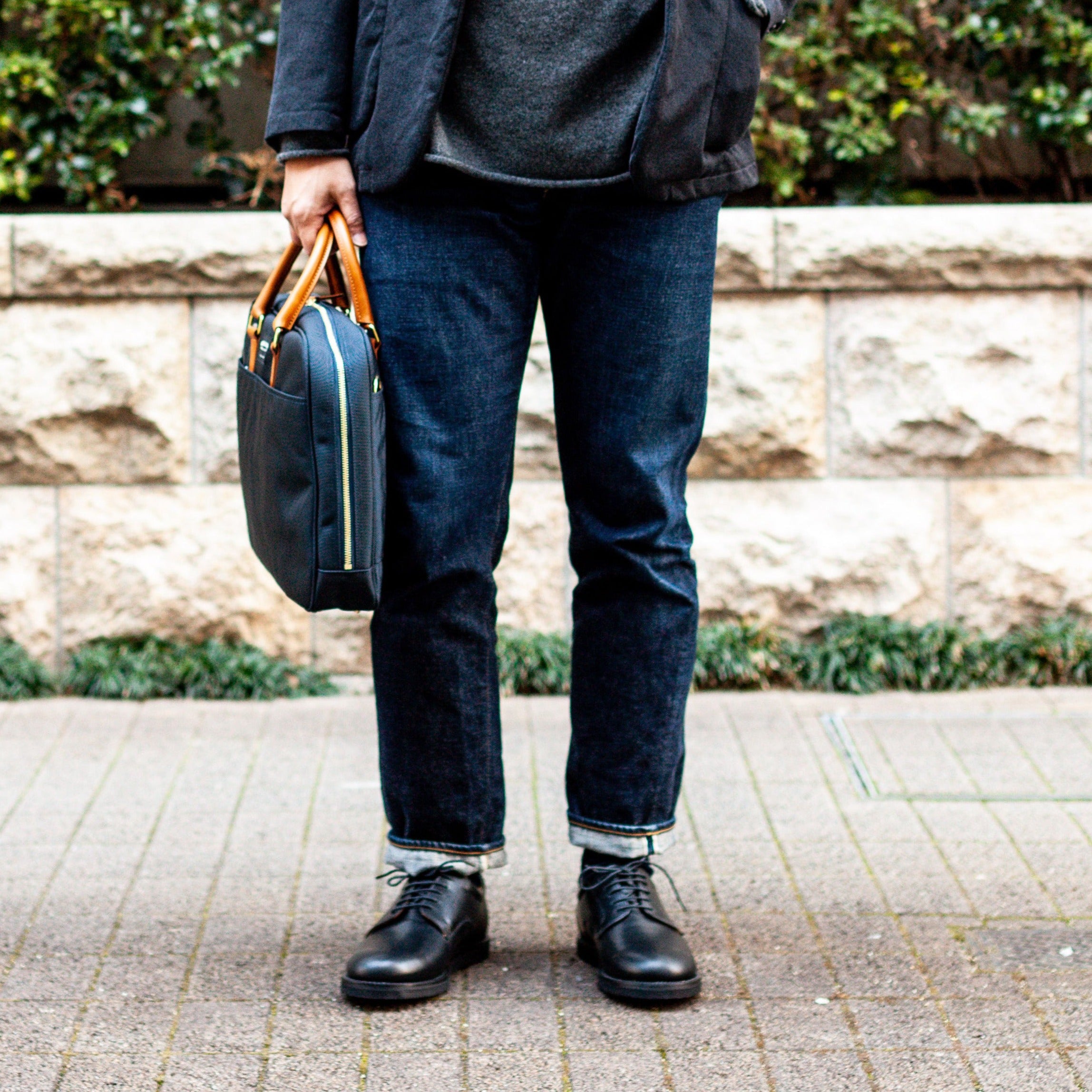 Fors
Sale price

$327.00
Regular price
とても気に入ってます。
私がこの靴をネットで購入する時、確かにいろいろ不安でした。「足のサイズに合うだろうか」などと思い悩んだのは事実です。ただ、お店の方から丁寧に対応していただき、私の足のサイズにぴったりなものを送っていただきました。とても親切な対応でした。
 実際届いて足を入れてみると、本当に履きやすく良い製品だと実感することができました。私は歳も重ねており、足に魚の目ができたりと、だんだんと足に無理がきかなくなってる年齢です。だから履きやすく、私の年齢にも合う製品が欲しくて、今回ピッタリだと、とても満足しております。とにかく自分の足との一体感が素晴らしく、ずっと履いていたいと、そう思うほどです。多くの人にその良さを知っていただきたく、こうして拙い感想を書かせていただきました。
スニーカーとは思えない
普段遣いできるプレーントゥの短靴を探してました。レザーが良いけど正直ケアは面倒で、悪天候を気にするのは億劫だなと。
かといっていかにも合皮のチープな質感や造りのものも嫌だな、と。
この商品はその要望を見事に満たしてくれました。オンライン購入でのサイズ交換にも実に迅速に丁寧にご対応くださり、満足度は今のところ非常に高いです。
これから長く付き合っていった先のエイジングを楽しみにしています。
お気に入り
革靴っぽい雰囲気なのに、履き心地が硬くなくて好き。ちゃんとした格好にも、デニムにも合う。
グッドイヤーだけどEVAソールだから返りがよくて、足裏が痛くならない。ヘビロテしてます。防水レザーだからケアが楽ちんなのも◎。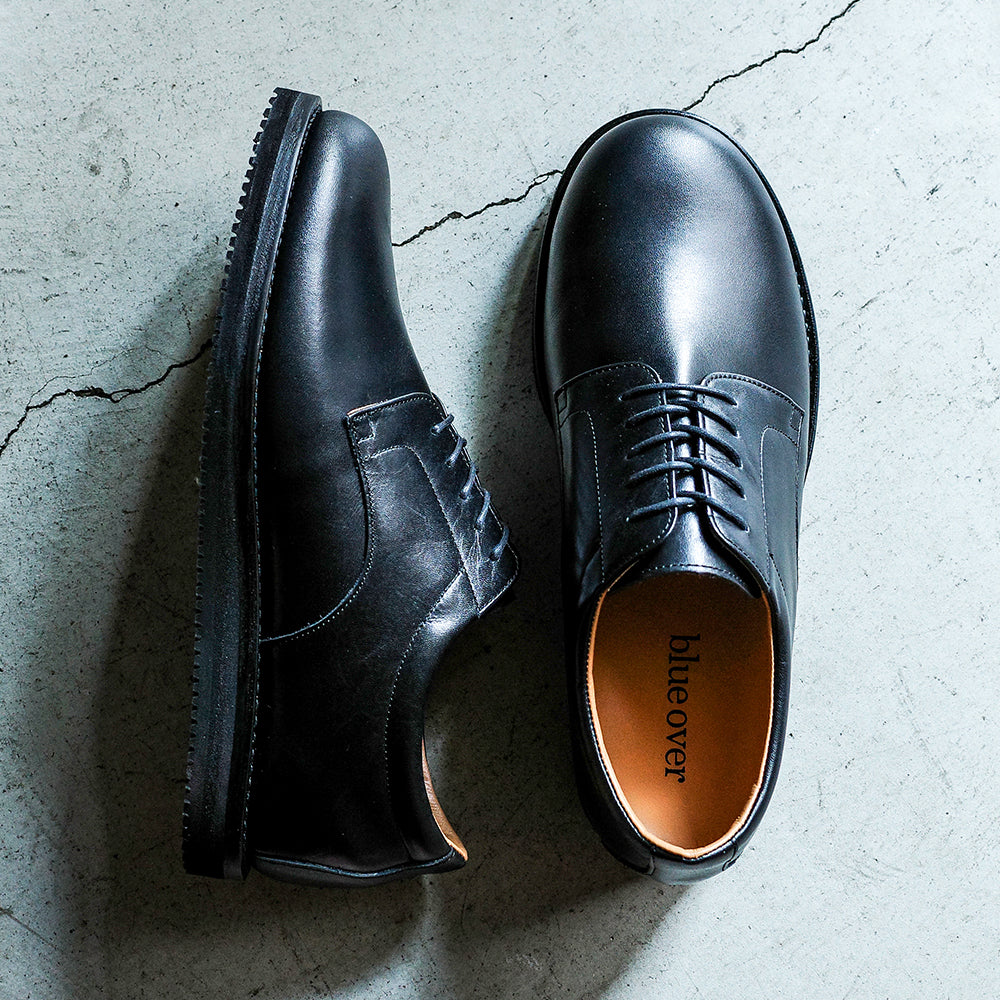 The crystallization of craftsmanship
A shoe factory that produces waterproof steer leather made with a long-established tanner, and Goodyear, which has become rare in Japan. A processed sole factory that has been making sneaker soles for many years. A pair of shoes that are the crystallization of the technology created by craftsmen who have been dedicated to making shoes in Japan. The upper design uses the eternal classic plain toe, making this model easy to match with any style, whether formal or casual. It has become the brand's flagship model that can be worn forever and beyond the times.

This model, which takes time and effort to create, is produced in small quantities, so it can be customized using Horween's Chrome Excel, or the sole material is Dynite or Command sole. (Orders accepted at regular order meetings)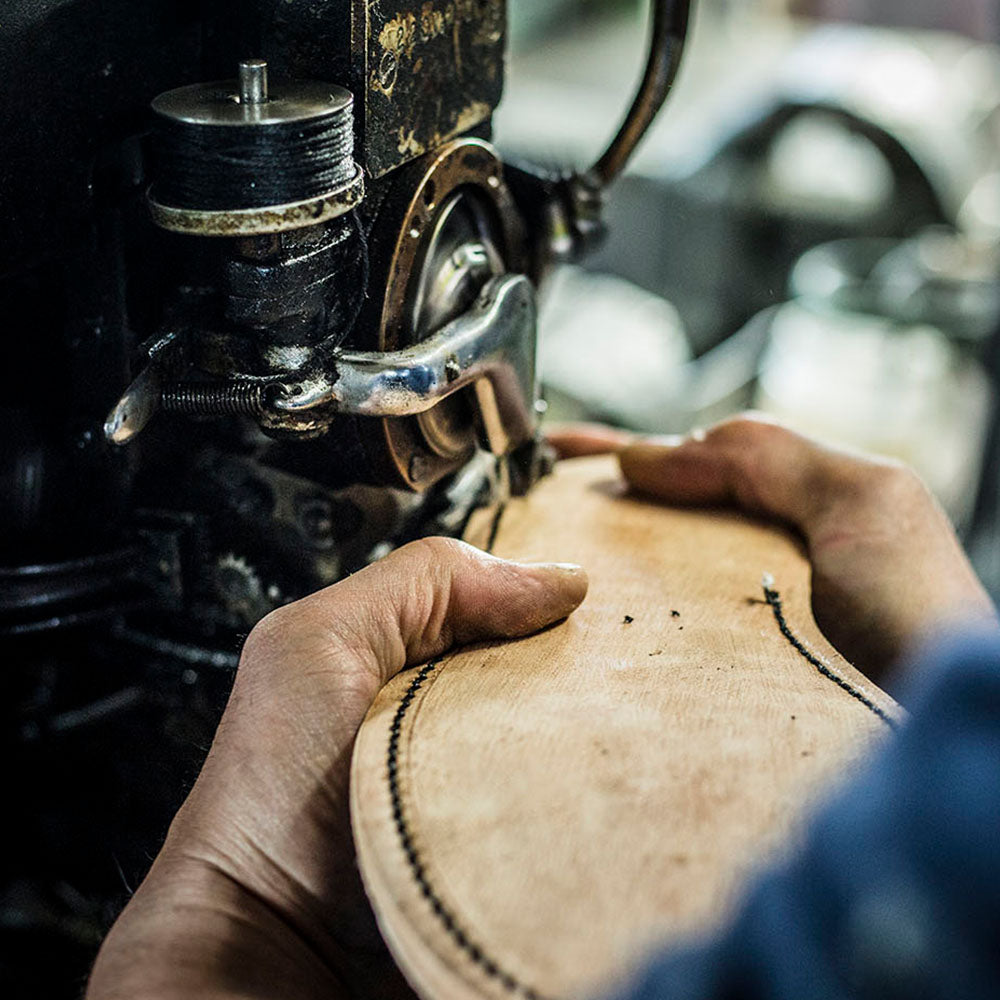 Sneakers using the Goodyear manufacturing method
This pair was made possible by working with one of the few factories in Japan that can use the Goodyear manufacturing method. Finish by sewing the upper and welt onto the ribs (tape-like) attached to the inner sole of the Bens. Since the upper body and sole are not directly sewn together, there is little damage to the upper when replacing the sole, so you can use it for a long time. The sole unit is laminated with an EVA processed sole that fully utilizes the know-how of sneaker soles.
It combines the solid feel and robustness of Goodyear manufacturing, yet provides the comfort of sneakers.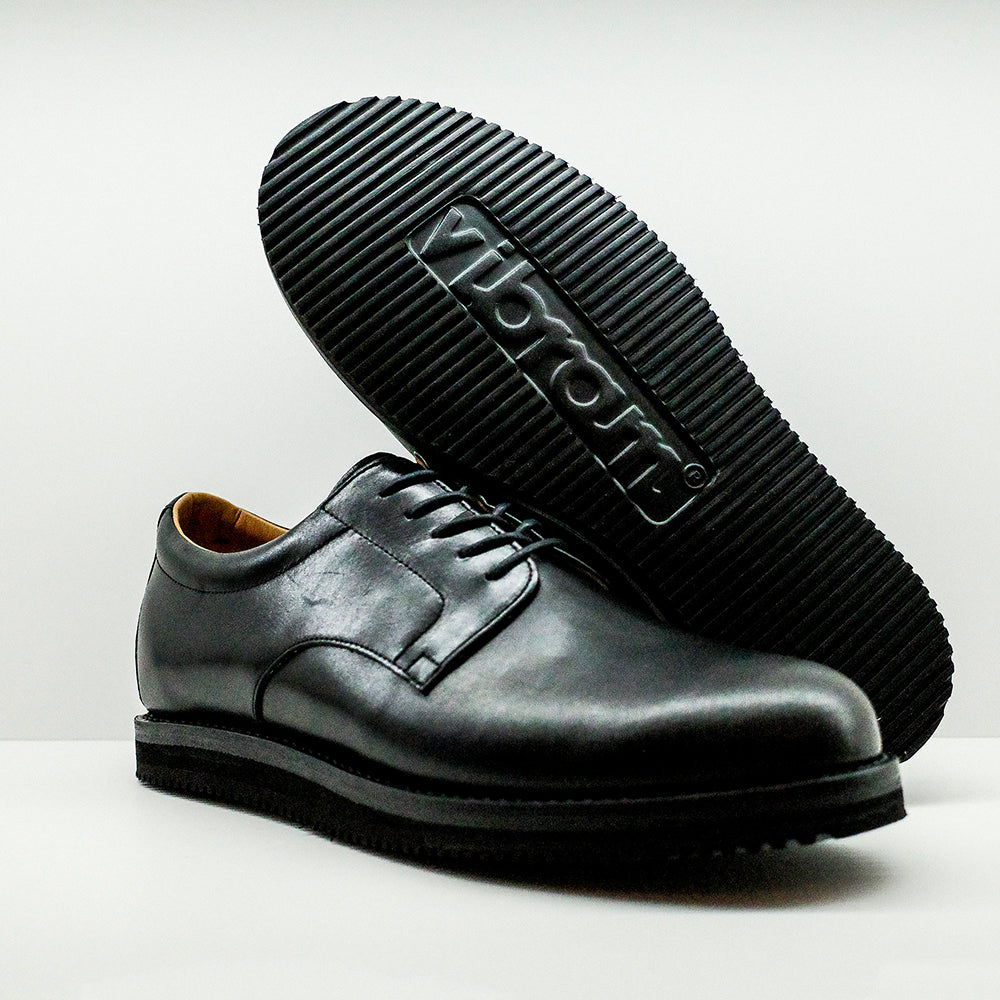 Subtle sneaker elements
Although they are leather shoes, the Fors shoes have a comfortable construction that gives them the casual feel of sneakers. A 5mm sponge is inserted in the collar and tongue to reduce chafing and fatigue, and a cup insole is used, and the sole unit is made of EVA and Vibram sole for high cushioning. The know-how of making sneakers is sprinkled in areas that are hard to notice.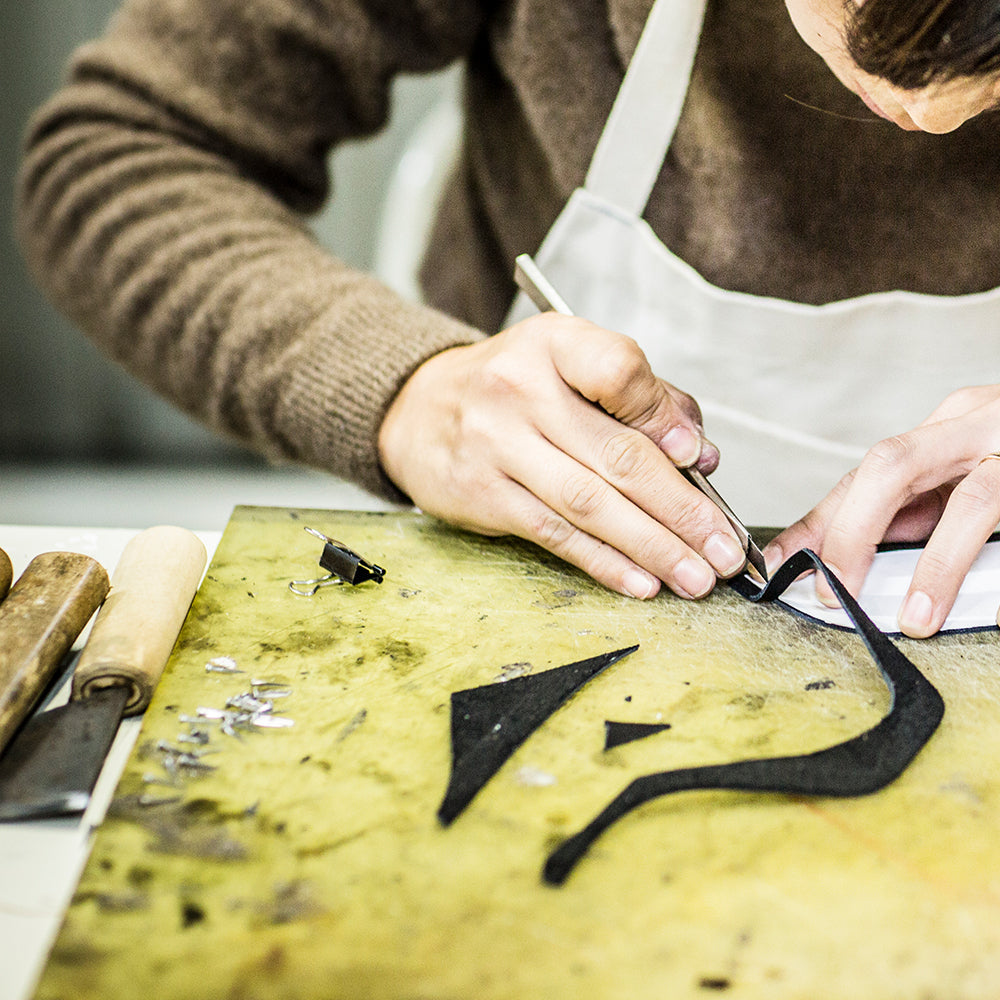 Pattern design that follows the foot
Although the design is the most standard outer wing type plain tow, the pattern is designed to be asymmetrical in a way that is invisible to the naked eye. The reason is that the craftsmen make adjustments at the millimeter level to follow the shape of the human foot. By doing so, you can achieve a better fit when you put your feet in. For this model, I redrawn the pattern many times, added additional samples, and repeated samples until I was satisfied.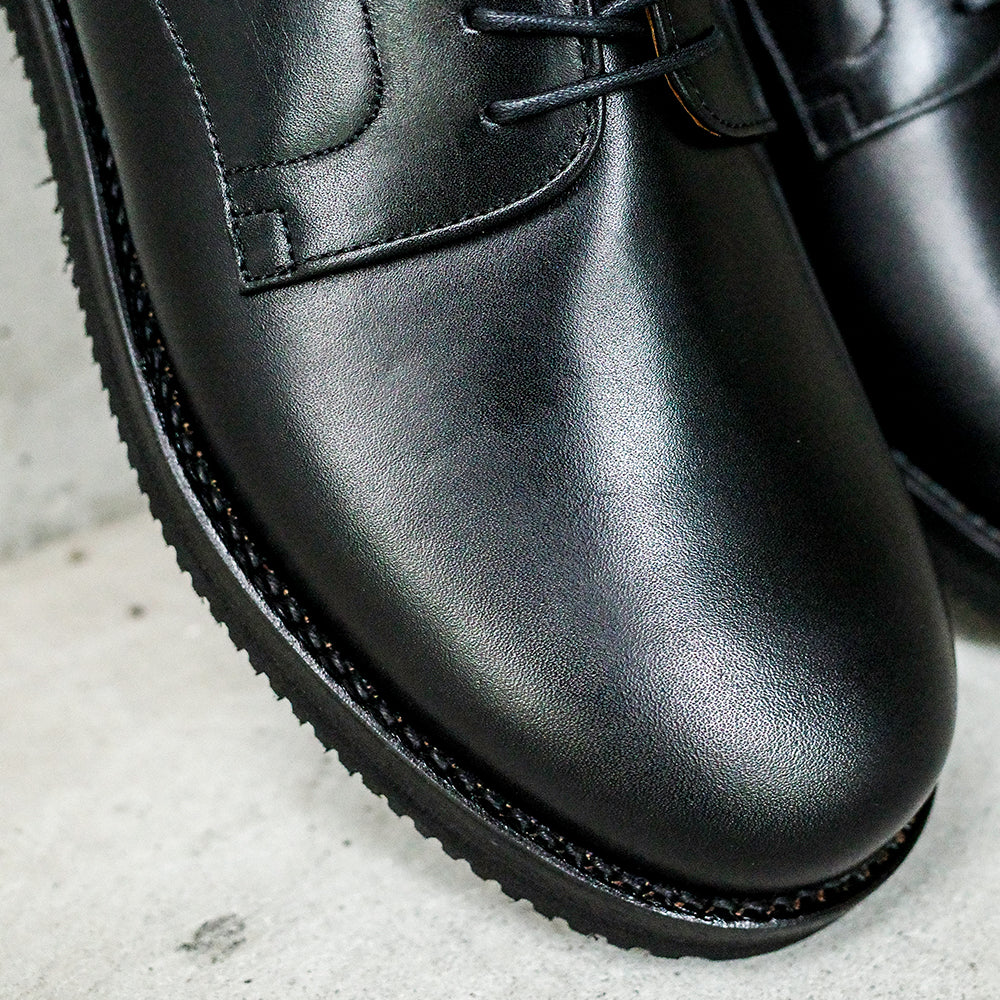 Attention to detail in materials
Waterproof steer leather created with a long-established tanner that has been around for 100 years. It does not have the flat look of waterproof leather, but maintains the look of solid genuine leather, and with the same care as regular leather, you can enjoy its aging. You can feel safe even in case of sudden heavy rain. The midsole uses benz, which is considered to be particularly heavy and high quality among tanned leather, and cork material is placed inside Goodyear, which is invisible. Steer leather is also used for the inner material (lining). Plenty of high-quality materials are used not only in the visible parts, but also in the invisible parts. All of this is to ensure that you can wear it for a long time. This is because we hope that those who are accepted will form a lifelong relationship with us.
About the material
At blueover, we procure and produce domestically as much as possible for materials and manufacturing processes.
| | | |
| --- | --- | --- |
| part | Main material | Main production areas |
| upper | velor, smooth | Himeji |
| lining | Raised pork, beef steer | Himeji |
| insole | EVA | Hyogo |
| shoe laces | cotton flat string | Shizuoka |
| midsole | EVA | Nagata |
| outsole | rubber | Nagata |
| Sewing/Processing/Shoemaking | - | Nara, Nagata, Himeji |