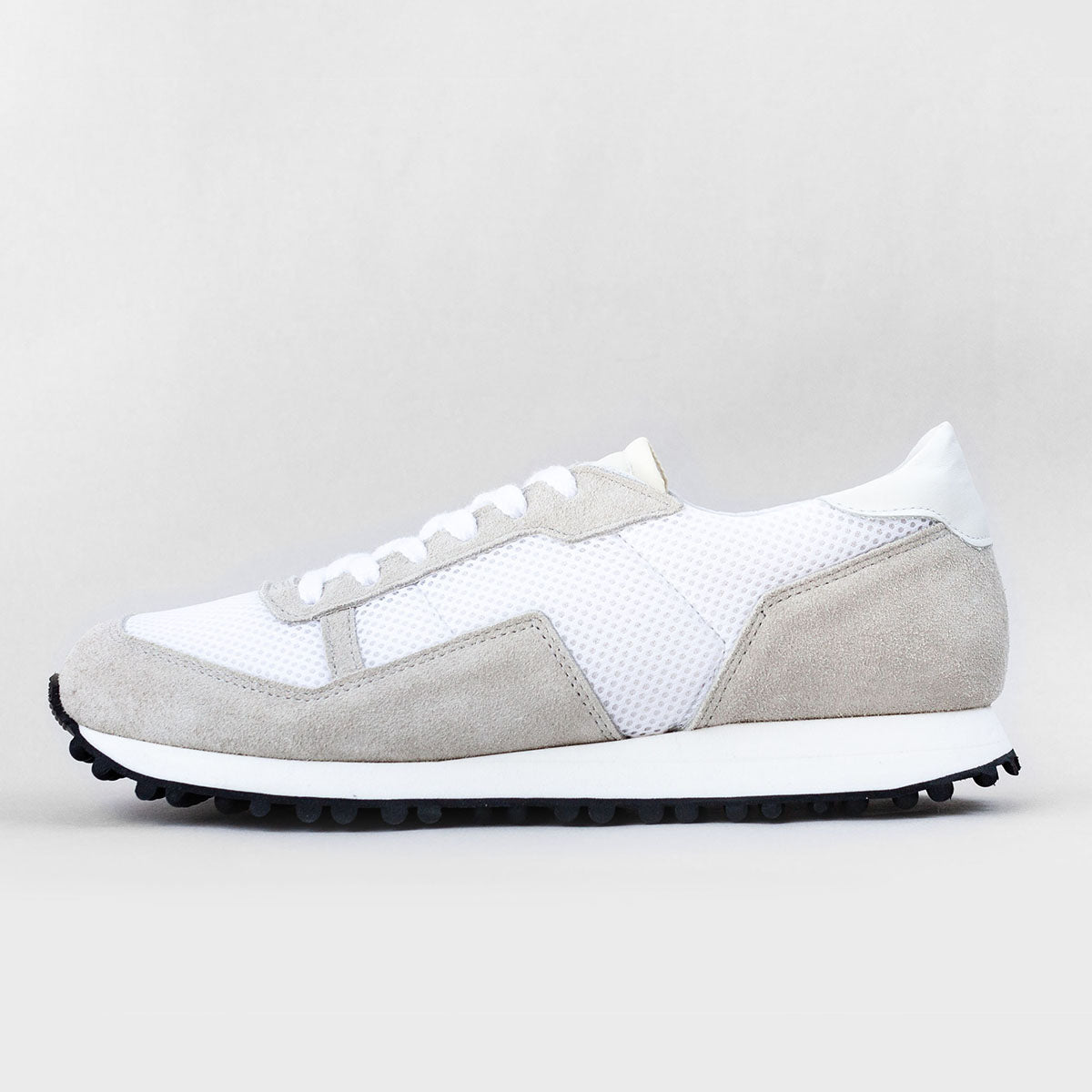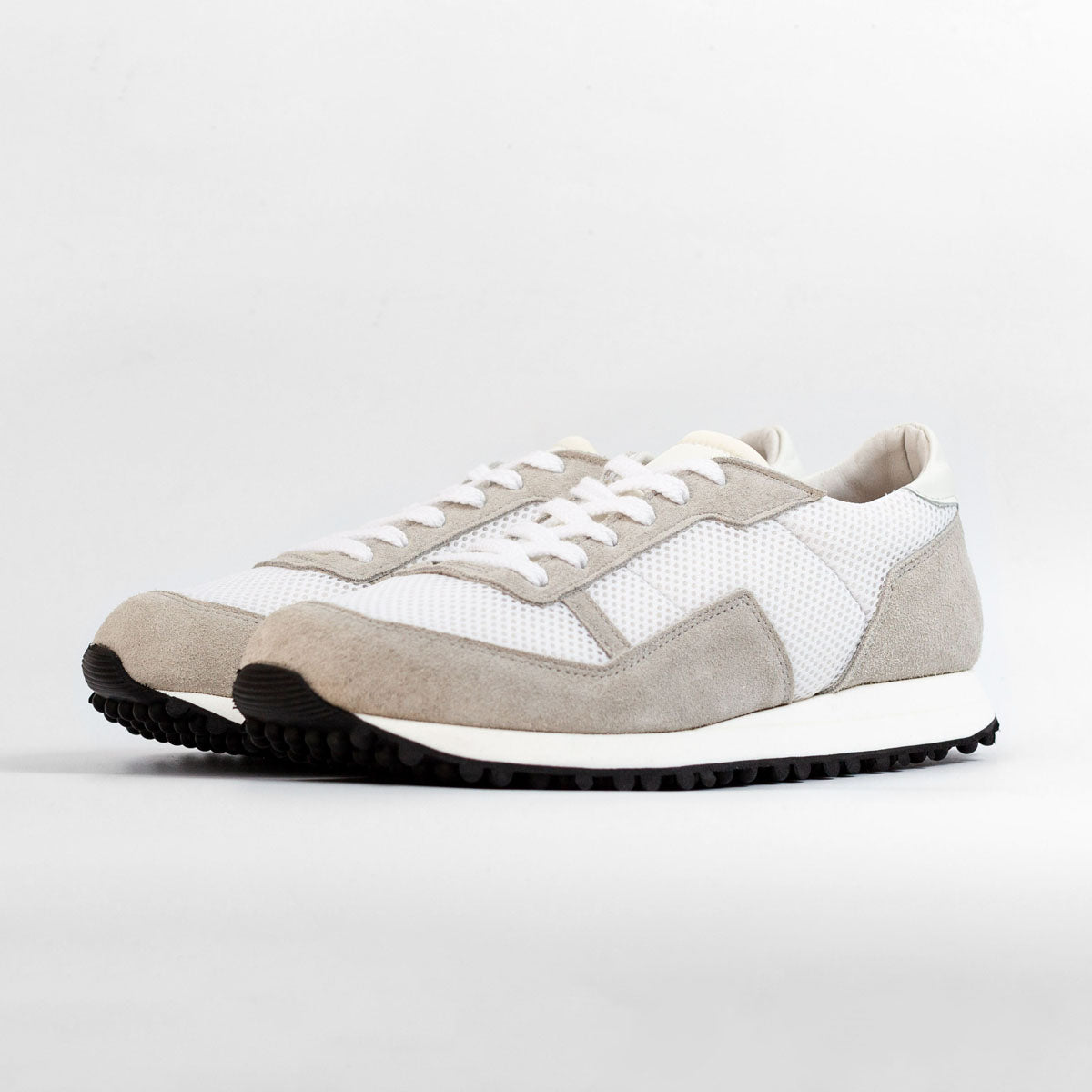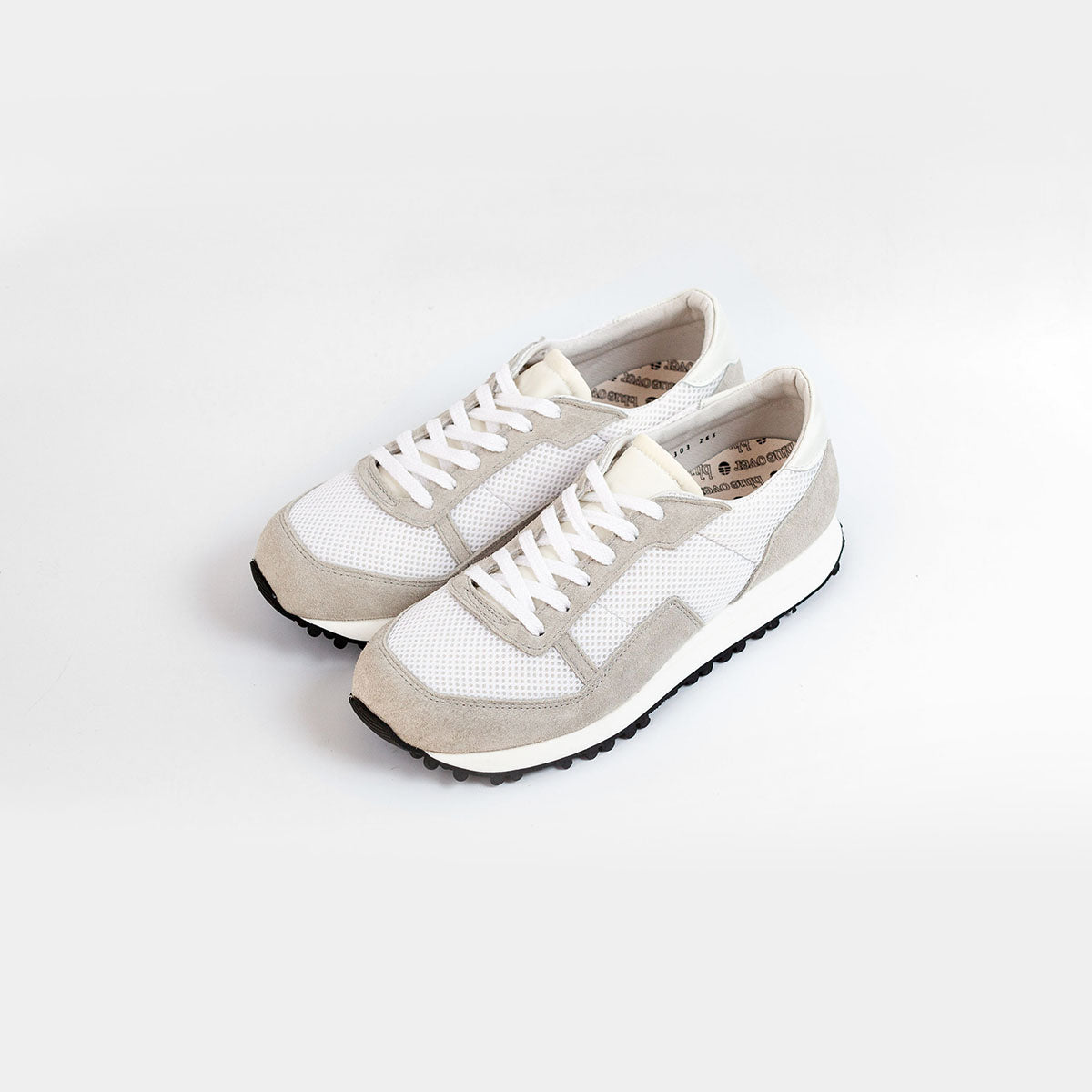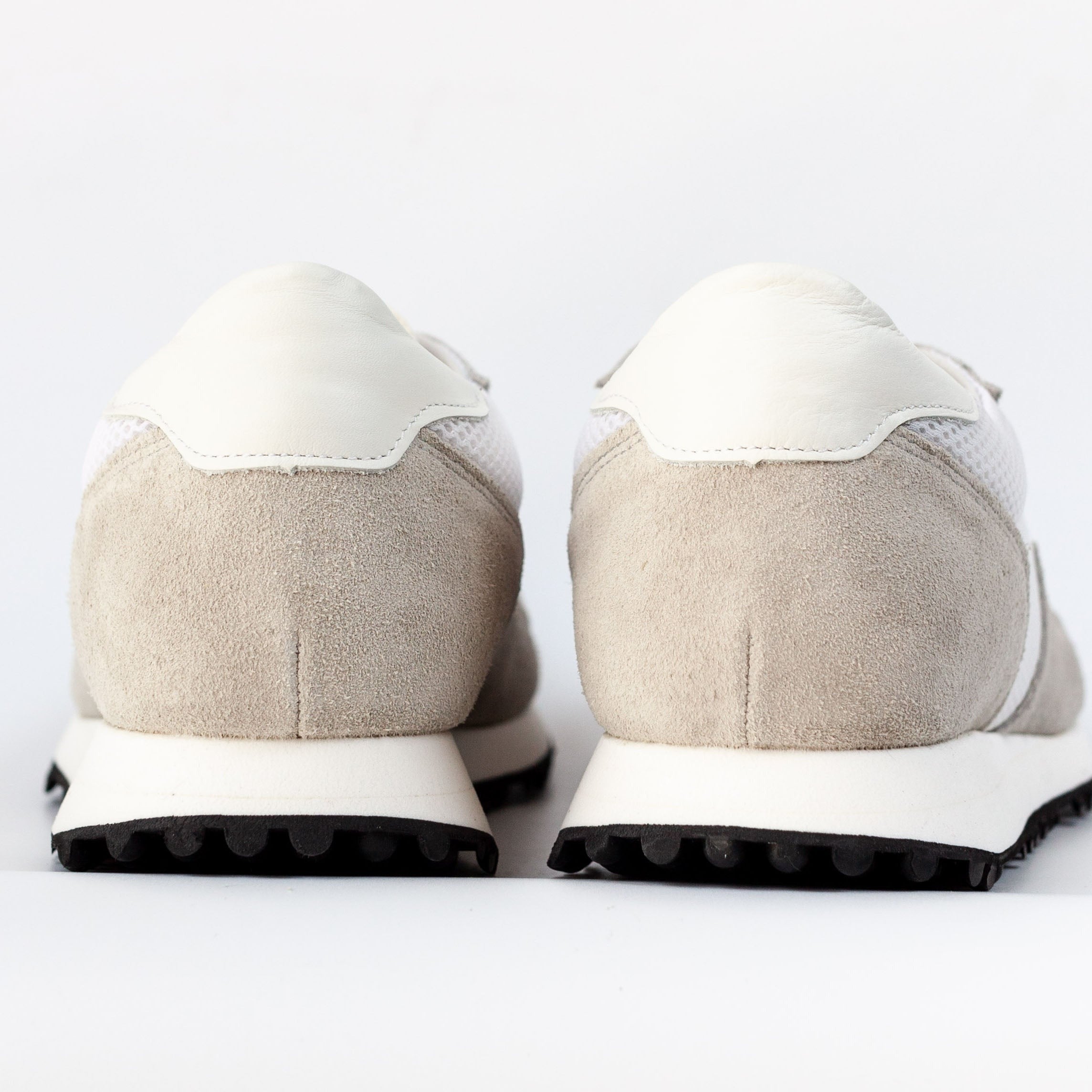 SHV3 RU White
Sale price

$161.00
Regular price
(/)
"SHORTY.V3 (SHV3)" uses the same last as "mikey", so it feels loose when you put your feet in. The upper pattern has a wide eyelet stay to soften the tightness of the foot. The insole is a cup insole, and the sole has volume while also having a 25 degree flare angle for increased stability. The outsole uses an original design outsole. The main body material is thicker raschel than before, and it goes well with the thick velor, creating a pair with a strong presence.
Please send inquiries regarding size exchange to blueover using the inquiry form below within one week of receiving the product.
We will send you a response email with the address to send the return to. Please return the product within one week, with

shipping prepaid (customer's responsibility)

.
After confirmation, blueover will send you a replacement size free of charge.

■ Notes

Only unused items (which can be tried on indoors) can be exchanged. Even if the sneakers (including the box) are scratched or dirty, we cannot exchange them even if you are trying them on.
Please note that some free size exchanges are only available to those who wish to exchange items, so you will be responsible for paying shipping costs for returns only.
If the size you wish to exchange is out of stock, we will exchange it for a different color at the same price or issue a refund.
For exchanges, we will only cover shipping charges for

one size change

.
| | |
| --- | --- |
| | |
| | 22.5 |
| | 23.5 |
| | 24.5 |
| | 25.5 |
| | 26.5 |
| | 27.5 |
| | 28.5 |

*Many people choose one size larger for "Marco and Folse" which have different lasts.

How to match the correct size
The blueover is designed to be loose in the forefoot. When wearing, please fit your heels together and tie the shoelaces tightly (fixing the instep). If you wear them too loosely, your feet will move inside the shoes, and the fit will not be correct, which can cause fatigue.

Regarding shoe size selection, we recommend comparing the size of your feet. To determine the size of your feet, measure from the tip of your longest toe to the back of your heel while standing.
If you are having trouble understanding it yourself, please feel free to contact us.

Click here for more detailed sizing information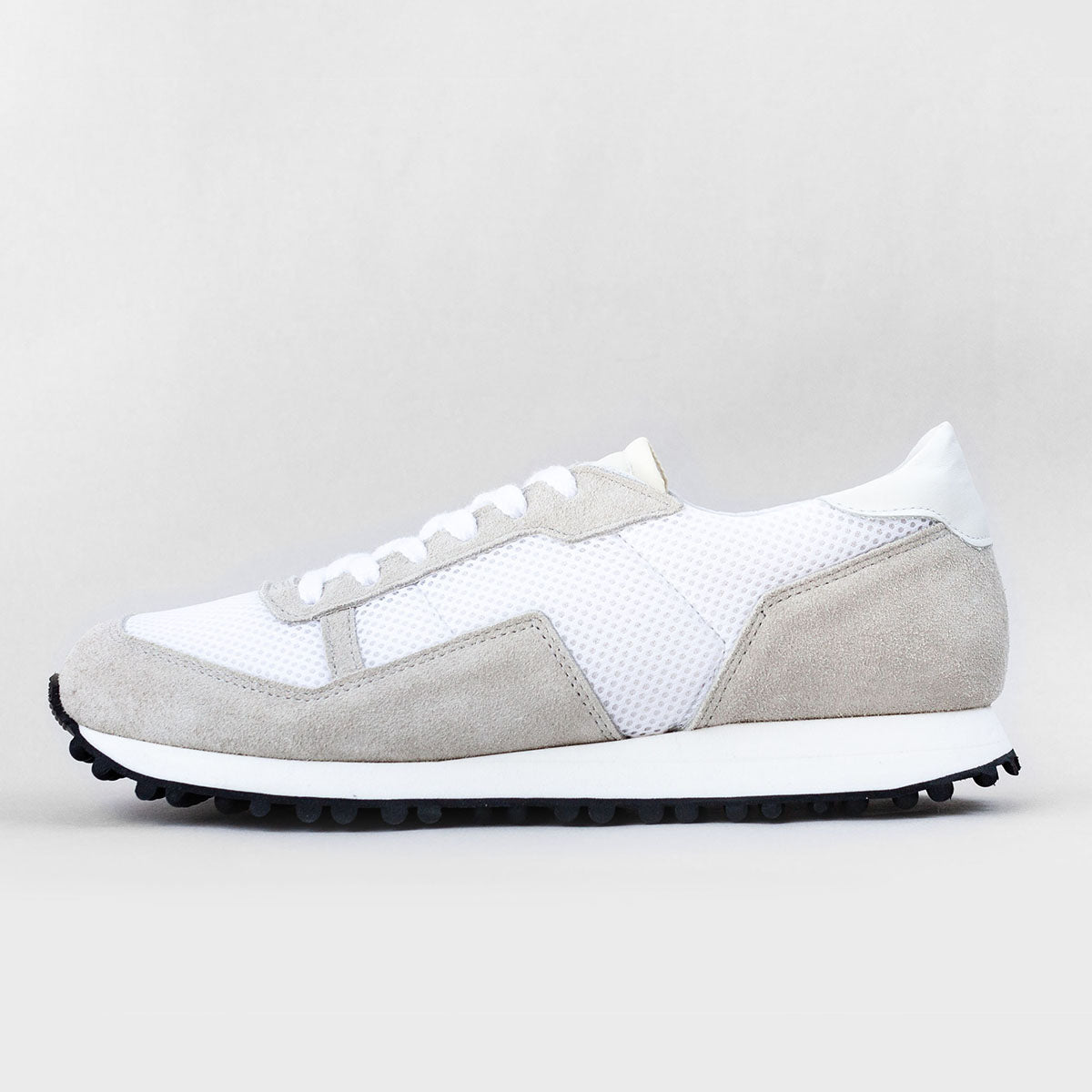 SHV3 RU White
Sale price

$161.00
Regular price
Choose options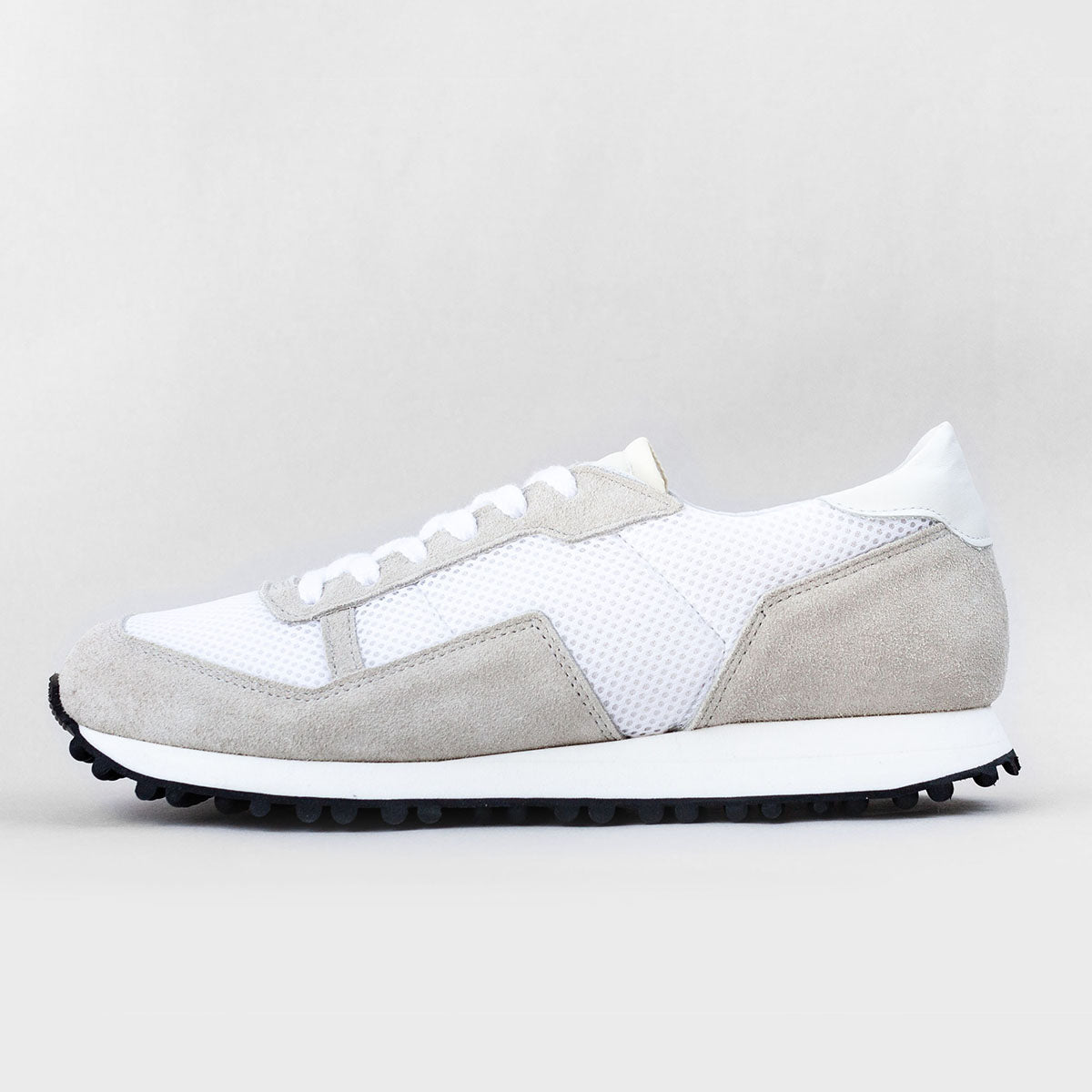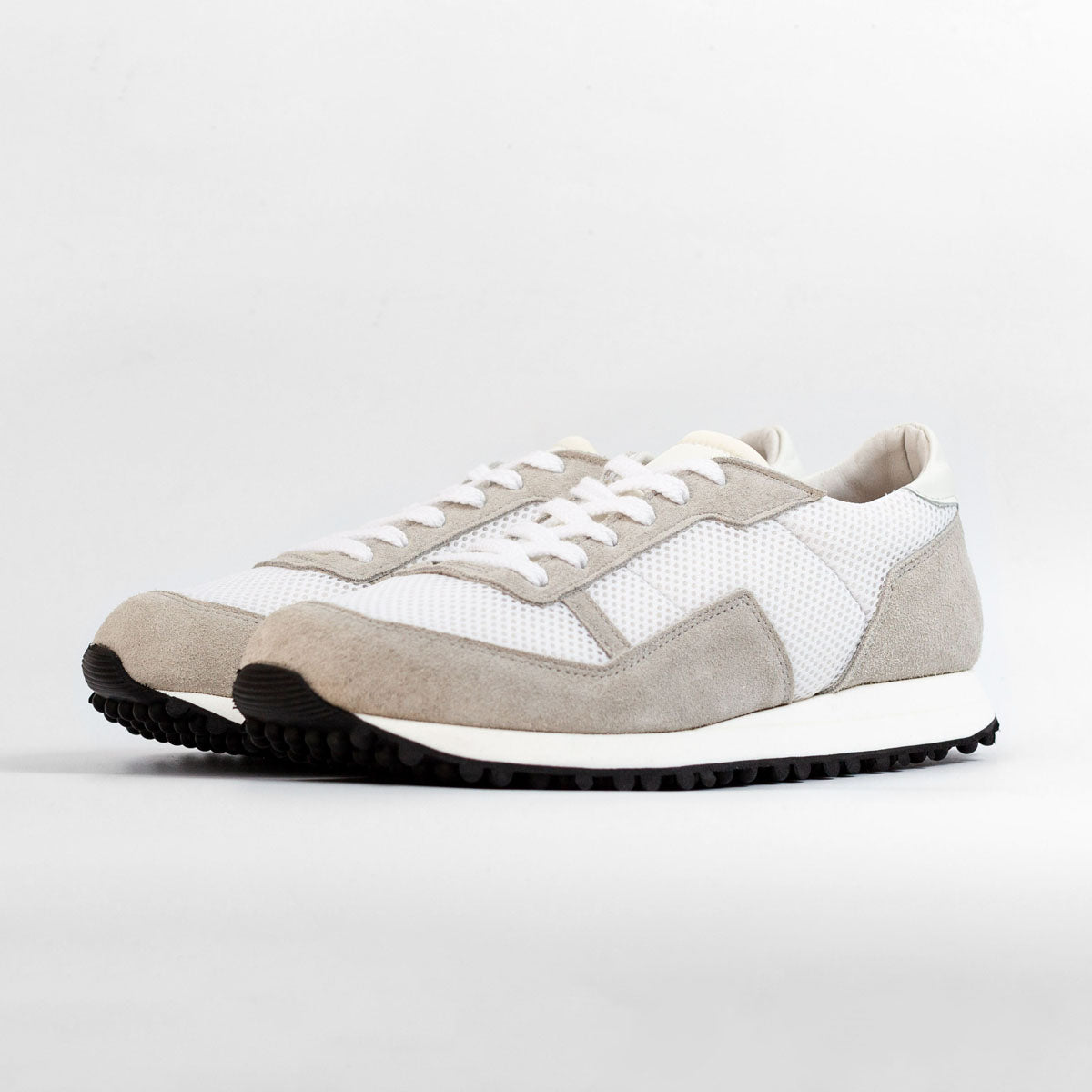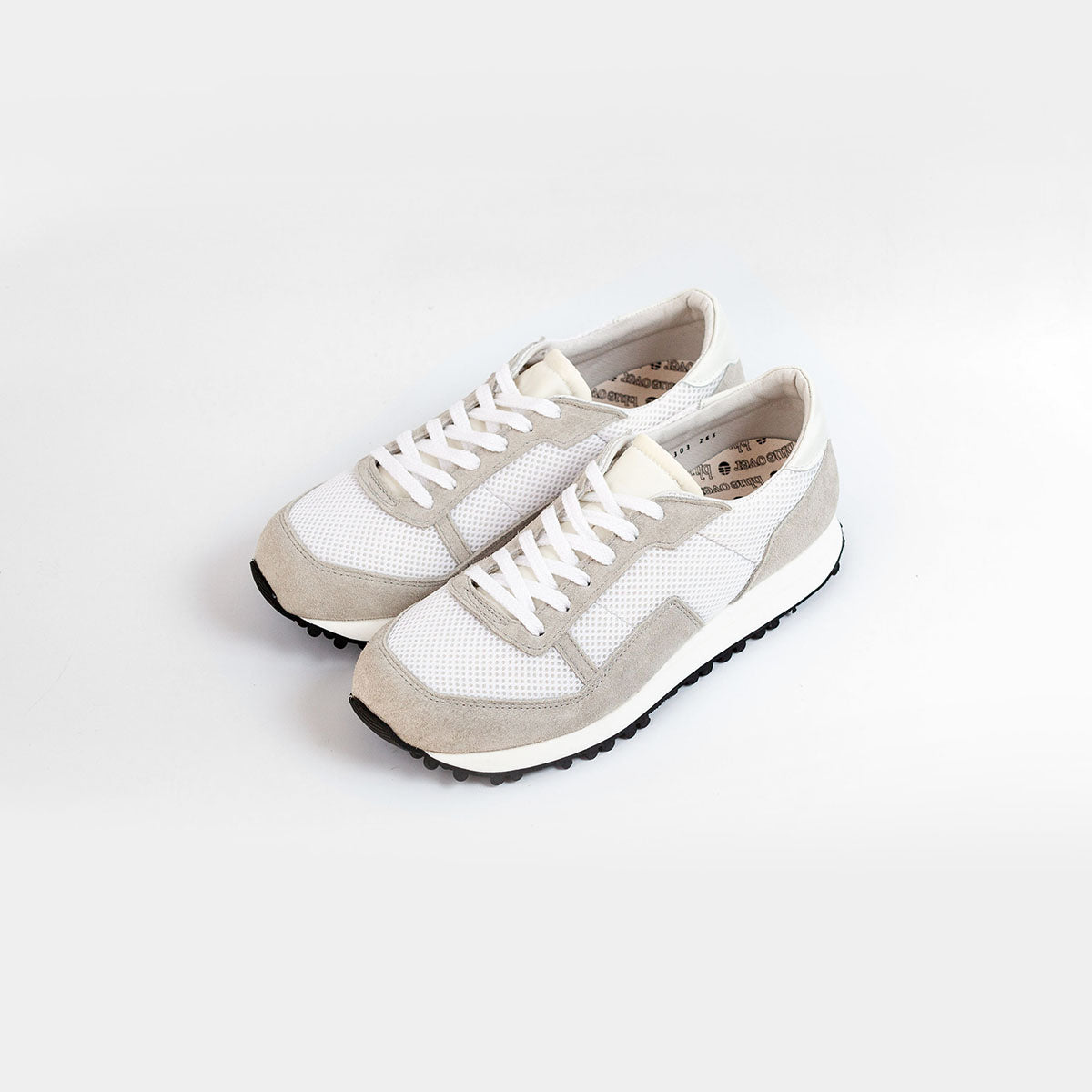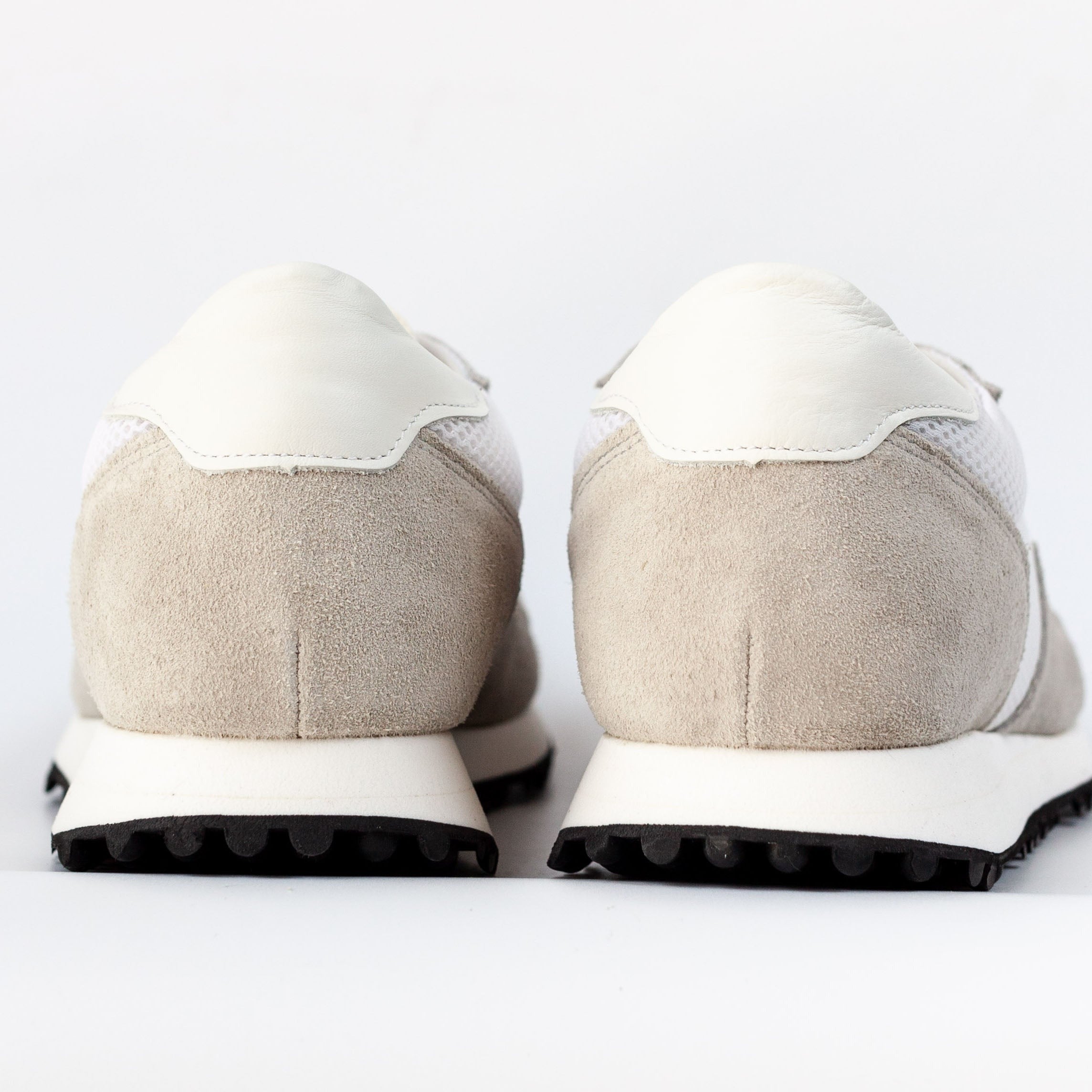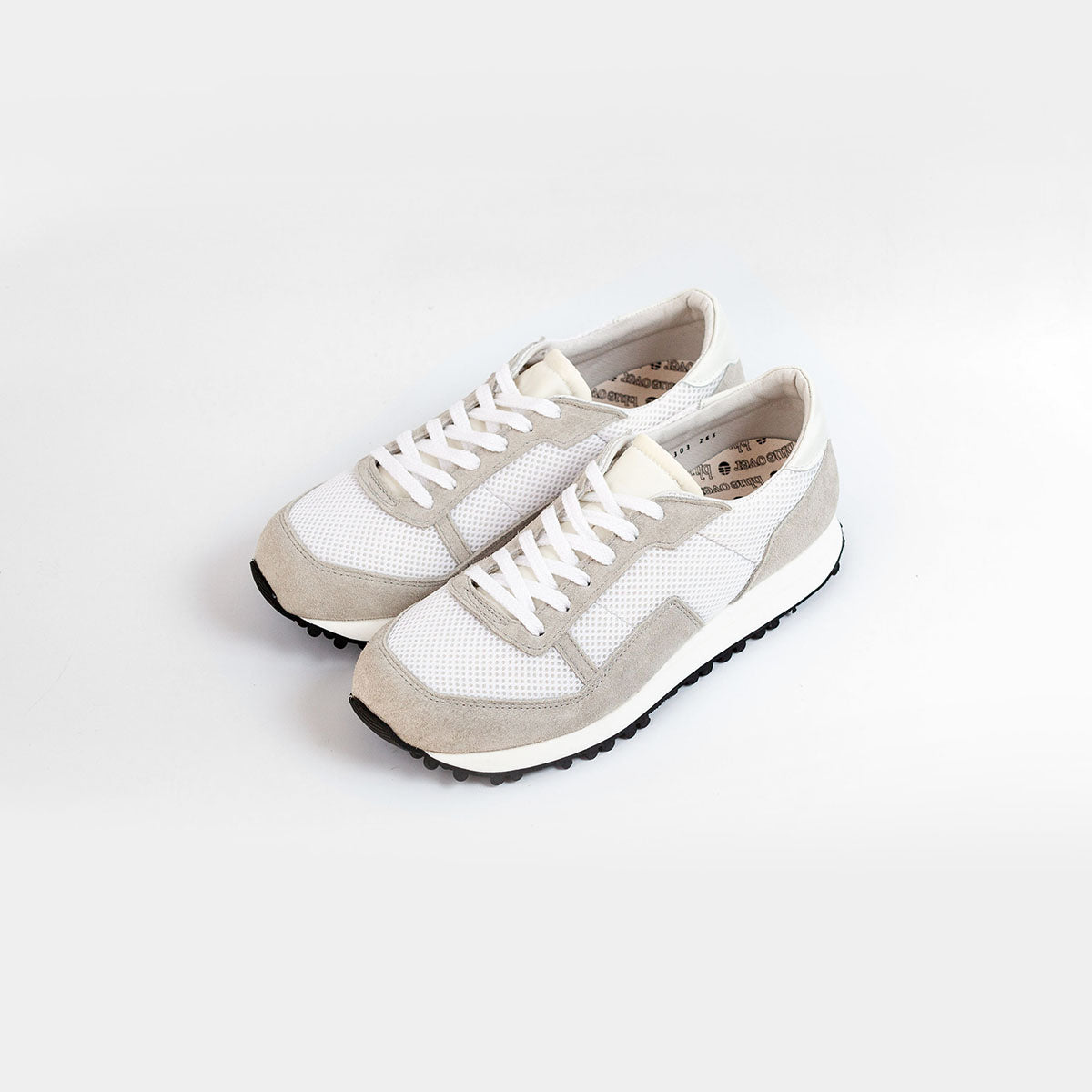 Balanced upper design that avoids uniformity
While using the basic retro running motif, the design is focused on the linear pattern structure and the blank space created throughout the upper, creating an impression that is different from the expression of the "same type of sneaker" that is traditionally seen. .
Mass-produced sneakers tend to have a uniform look by tracing past works, but this SHV3 has been designed with a balanced design, aiming for a unique individuality.
"Takoyaki sole" that can only be produced in Japanese culture
The sole, which resembles takoyaki rather than a waffle, is a unique sole created by Japanese culture in collaboration with Tsukiji Gindako. The sole was designed by examining the pitch and height of the studs with reference to an actual iron plate, and has a sole that not only looks good but also has a rational design.
In addition, the midsole is laminated with EVA (ethylene vinyl acetate), which is lightweight and has cushioning properties that do not cause hydrolysis. The comfort of EVA can be adjusted by adjusting its thickness and hardness. This sole has a 25° flare angle to ensure stability and is designed for walking, and is characterized by being slightly harder than regular running shoes.
Japanese thick raschel material
The material used for the upper design is a functional material called double raschel, which is breathable and lightweight. Generally used for sports items, etc., this SHV3 uses domestically produced fabric that is 1mm thicker than normal double raschel. It is characterized by firm hardness and a feeling of footing.
Relaxed foot feel
The curve of the toe when viewed from above is a moderately relaxed curve, and the cross section of the forefoot is designed to be roomy. We try not to make you feel uncomfortable when you put your feet in. Designed to prevent looseness around the instep, ankle, and heel. When worn, the last is tight at the instep and heel, and loose at the toes. This is an original last that the brand is proud of, created through repeated trials with last craftsmen.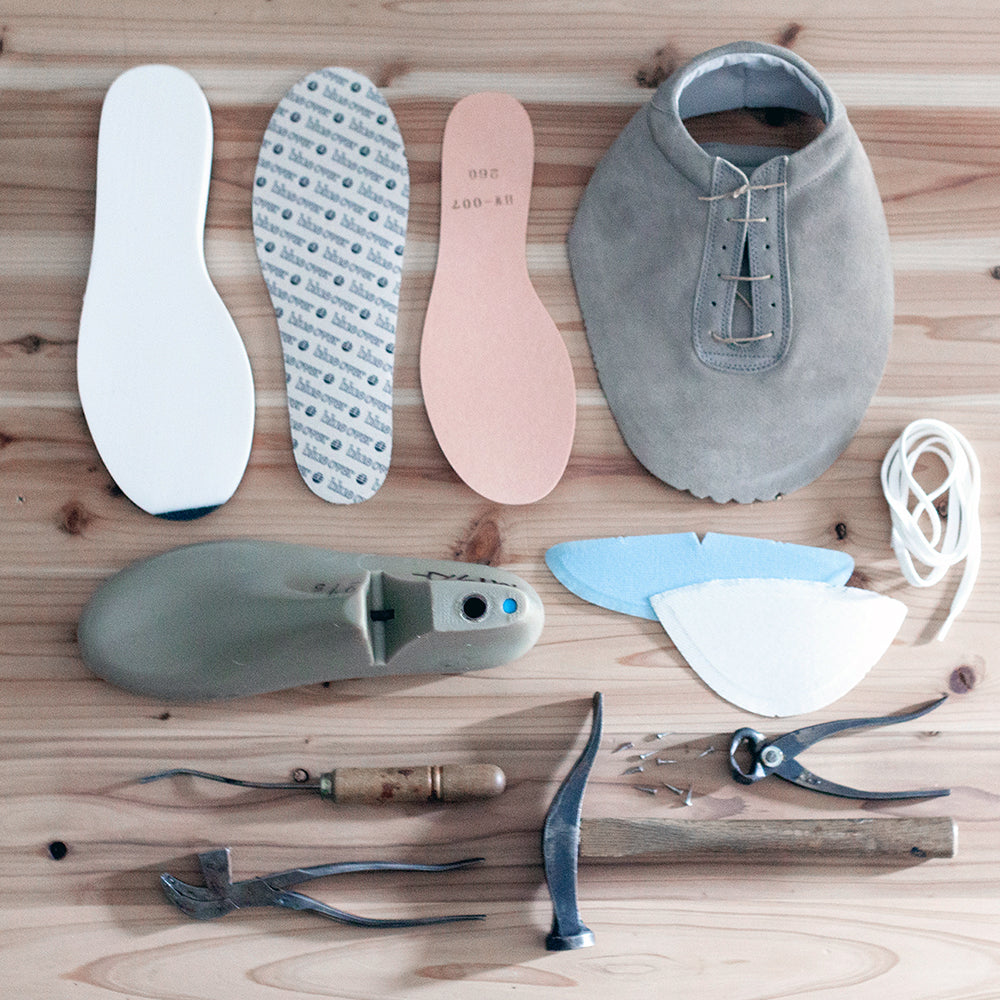 Sneakers created in cooperation with shoe-making regions in Japan
The leather, shoelaces, insoles, and soles used. and sewing, processing, and shoemaking. Blueover carries out all material sourcing, processing, and production domestically wherever possible. This is because we believe that it is necessary to continue the manufacturing and shoe manufacturing industry. Although the scale is small, we would like to continue the cycle of continuous shoe making together with local makers.
About the material
At blueover, we procure and produce domestically as much as possible for materials and manufacturing processes.
| | | |
| --- | --- | --- |
| part | Main material | Main production areas |
| upper | velor, smooth | Himeji |
| lining | Raised pork, beef steer | Himeji |
| insole | EVA | Hyogo |
| shoe laces | cotton flat string | Shizuoka |
| midsole | EVA | Nagata |
| outsole | rubber | Nagata |
| Sewing/Processing/Shoemaking | - | Nara, Nagata, Himeji |